1. Sandy-Haters!
Really? Nobody thinks I should go to the Grease Sing-A-Long as Sandy? Not a single one of you? Even Mr. T said Rizzo — but only because I already have her sunglasses.
Rizzo is the slutty, smoking, drinking Mean Girl of the 1950s (OMG, she's Lindsay Lohan!). I see what kind of crowd we have here. Geez, you guys.
But, then again, Rizzo DOES rock a pink satin jacket…and you know how I feel about fuchsia-colored clothing…and I DO already have those glasses.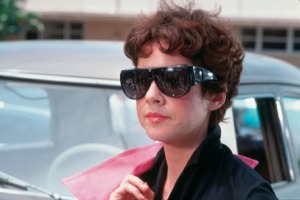 2. The New Plan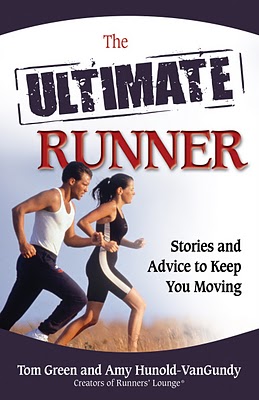 I am almost done reading The Ultimate Runner. I got an advance copy to review and, because I read 30 books at the same time, it's taking me a little while to get through. But I really like it. It's very inspiring and there are some good advice articles at the end. (Review coming soon.)
One of them is about building a mileage base. I didn't have that before I started training for NODM and I think that may have been why I got hurt. I didn't understand that "too much too soon" phrase till last night when I was reading. I get it now.
I was not consistenly running 20 miles a week last winter. Maybe 12ish? I'd have to look and I don't have time right now.
So, I get it. That's the new plan. I'm going to start sloooowly building to 20 miles per week. Once I get there, I'll figure out what I'm going to do next.
3. DAY 332
I took an unscheduled (not that I have a real training schedule or anything) rest day. I didn't feel one bit guilty about it. I'm still sick. I am tired. I needed to sleep in (till 5).
Thursday evenings are exhausting, so I won't be doing any exercise tonight. I will be watching So You Think You Can Dance. Maybe doing some laundry. Maybe. Don't get too excited, Mr. T. (Do you need socks?)
But why do I want eat, eat, eat on the days I don't exercise? I kept it in check, though. All I have to say is thank you to whomever invented thin bagels and Nutella…and Pirate's Booty.