1. I'm not getting paid for this shit. And as a writer, that means I'm out at least 25 cents per post. I need every little bit I can get. How else will I build my Starbucks City Series coffee cup collection? And you guys. I recently chipped Portland, so now I need to get another one.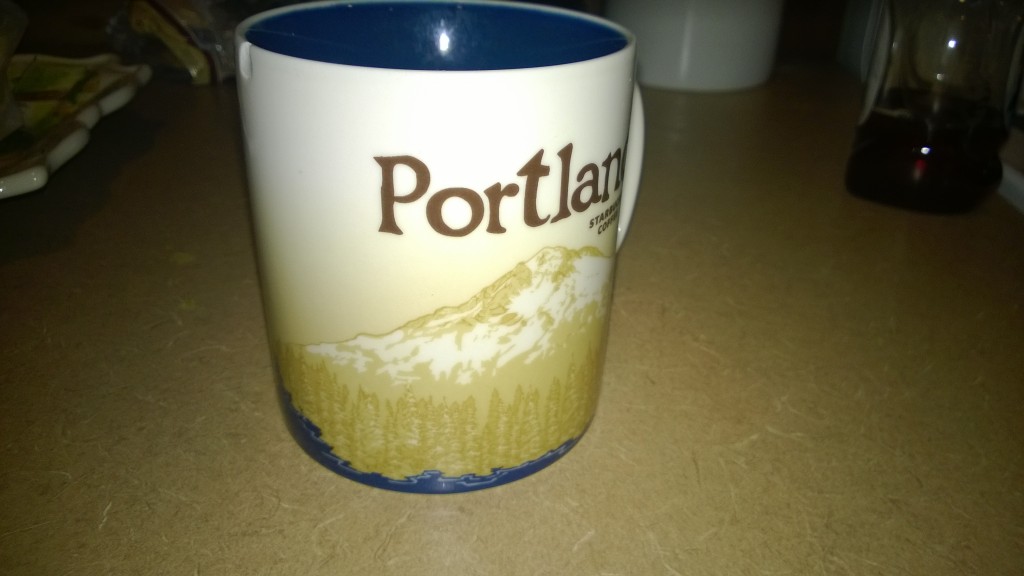 2. I want to use my talents to contribute something meaningful to the world. Take, for example, my ability to recall movie quotes in everyday life. This morning, I exchanged quotes from The Big Lebowski with authors Jennifer Weiner and Mark Matthews on Twitter. For reals, guys. People should know lines from that movie.
3. When I manage to find 30 minutes all together, I'm usually pumping some iron and watching Fashion Police. I think I finally perfected the dead lift. Incidentally, I heard that's the name of the procedure Joan Rivers just had done to her face.
4. I've changed. Well, I it's not like I went in for surgery and come out a man or anything. My focus has shifted from running/blogging to other things. I'm still running or working out usually 5-6 days a week, but it's not very interesting. Unless…you count the time I locked my family in the room with me and ran on the treadmill 15 minutes after eating tacos. Now, that was hilarious!
5. I sit and write for several hours at work about how you should learn Italian or French. And try to make retail packaging for train videos interesting. And to get people to buy Nazi movies. When I get home, all I want to do is work on my writing goals for ME. Actually, that's a lie. All I really want to do is eat candy.