[affiliate-disclosure]

I was excited to be asked to review the Under Armour Spine RPM, but when I received them, I was doubtful I would like them on even if I did love the bright pink color with turquoise laces at first sight.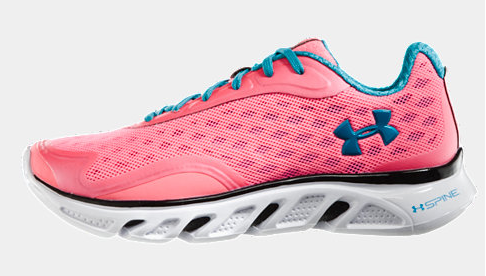 But the shoes looked stiff. I picked them up and flexed them with my hands. They weren't as stiff as they appeared, but the sole was not as flexible as the pair of Brooks Adrenalines in my closet. And they also don't have the support my Adrenalines provide to my flat-arch left foot.
But, on my first run, I realized I was worried for no reason. The UA Spines felt light and FAST! Plus, the flashy color made me feel cool.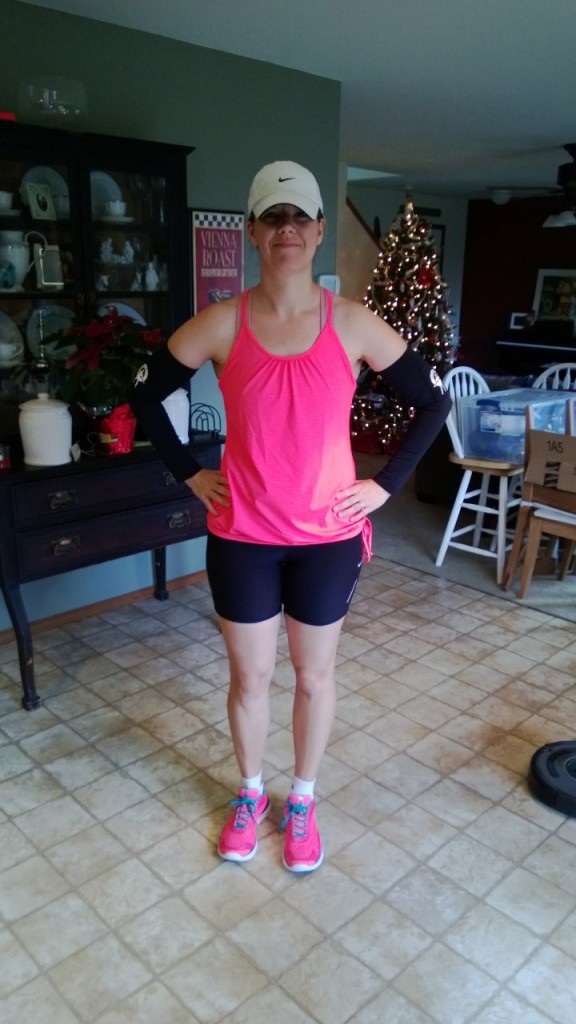 The design of the shoe allowed me to land mid-foot comfortably and I wonder if maybe the slightly stiffer sole helps with my left big toe's inflexible ways by not forcing it to bend farther than it wants to.
I also like the Spine RPM for riding my mountain bike on my trainer since the sole doesn't bend around the pedal. I realize that's not what these shoes were designed for, but it's nice to get multiple uses out of your shoes. In addition, I spent an entire day walking around in these, and my feet didn't hurt at the end of the day.
On another colder run, I wore the Spines, but feared my toes would  be wet and cold since there a lot of puddles on my route. I was pleased that neither of those things happened, although it was not raining.
Because of my left shin and calf's propensity for injury, I think I will save the Spine RPM for my shorter runs and stick with something with more arch support for my longer runs. Thanks to Under Armour for letting me try these! Maybe these will be my 5K shoes! I'm thinking PR this spring…who's with me?