It was snowing as me, T Junior and Mr. T shuffled out the door this morning at 6:20. Bennie did not shuffle. He spun. The plan was to get to the dog show, drop off crates, and then I would take Bennie with me to park the car so I could run him back to the grooming area to get ready for the show.
But the snow changed that. I was not happy that I was wearing stretchy pants to the dog show for no reason. When we got to the show, it wasn't snowing. But it was wet and muddy, and I didn't think Bennie's handler would be too pleased with me showing up with a dirty dog.
The point is, I've been wearing running clothes all day. I'm still in them.
Bennie was absolutely nuts at the show. He is an 80-pound ADD puppy. He's not 2 yet, so yes, he's young. But it's so embarrassing being dragged through the grooming area. AND…AND he jumped at (but missed the top of) every grooming table that was unoccupied (thank god) between the door and our handler's set-up area. Oy. I wanted to hide.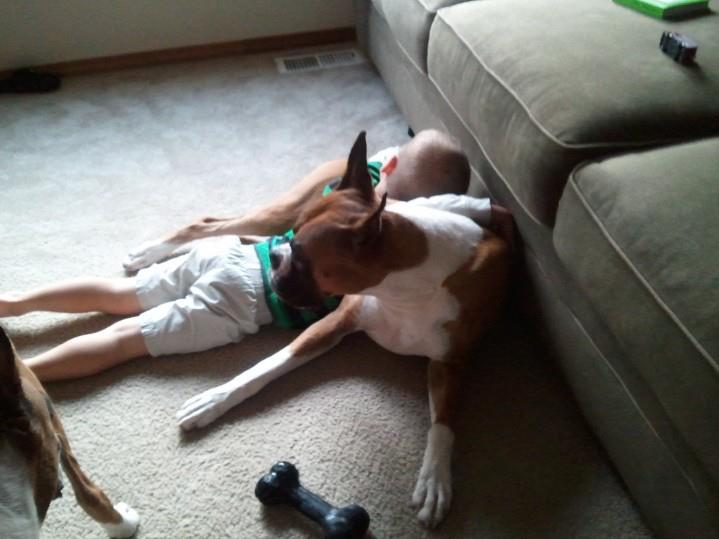 After the show, we got home and I cut up some veggies for my running buddies who were coming over to watch the Olympic marathon trials on TV. After Bennie's behavior, Mr. T came up with a plan to tire The Benj out for tomorrow's show: run him today and run him before the show tomorrow. So, I texted Zoë (Run, Zoë, Run) and Karla (Running on Eagles Wings): wear your running clothes. And I did not change out of mine.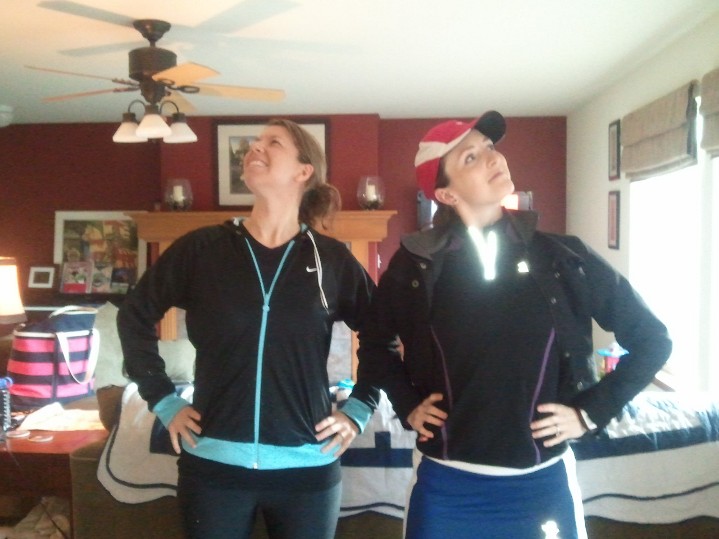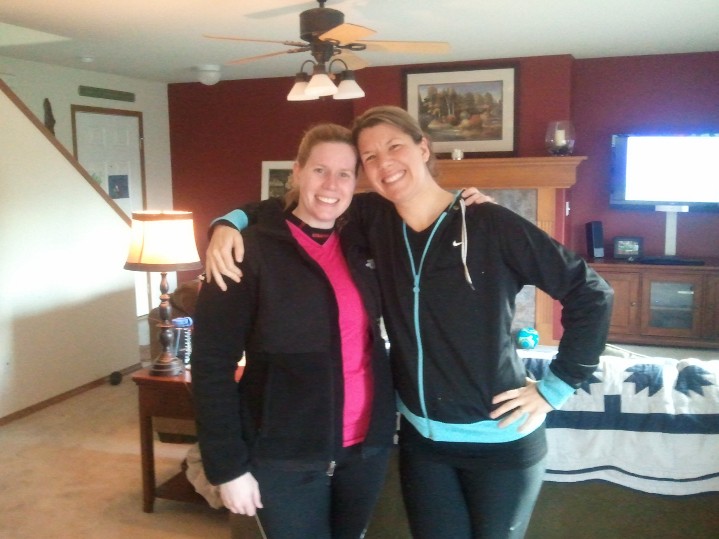 Watching the marathon trials was awesome. It's difficult to tell how fast they are on TV. Desi was amazing. Shalane surprised me in a good way, and I was so happy for Kara, too! (And the men, of course: Meb, Ryan and Abdi!) We could only really tell how superfast they were running when the camera shot them from the side. I kept thinking about Tricia (Endurance Isn't Only Physical), who was there and how much fun she must've had (NBC's broadcast was on tape-delay).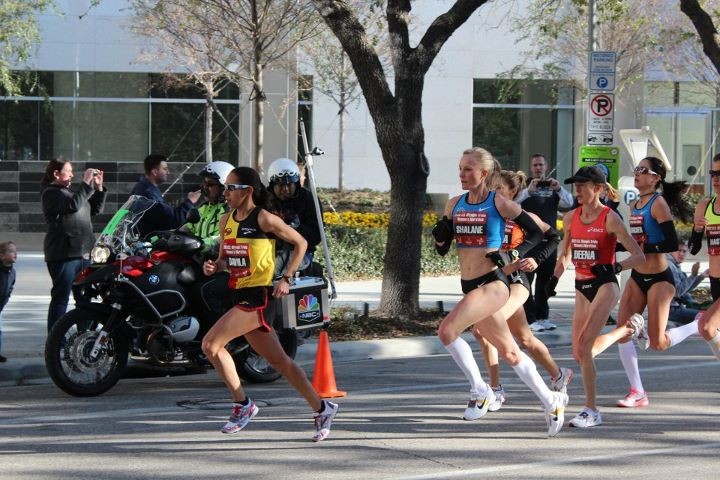 Afterward, I got Bennie, and the four of us set out on the trail by my house. Bennie was pumped. He wanted to run sub-10's, but I have learned that is not safe — higher probability of him tripping me; we need a few more miles together before I can trust him not to cut me off. We did good sticking between 10-10:30 for 3 pretty miles. I enjoyed bringing him along with me and my running buddies. He didn't even embarrass me!
Well, not too bad anyway.