You take multiple run selfies.
First one is disguised as stretching in case anybody walks or runs by.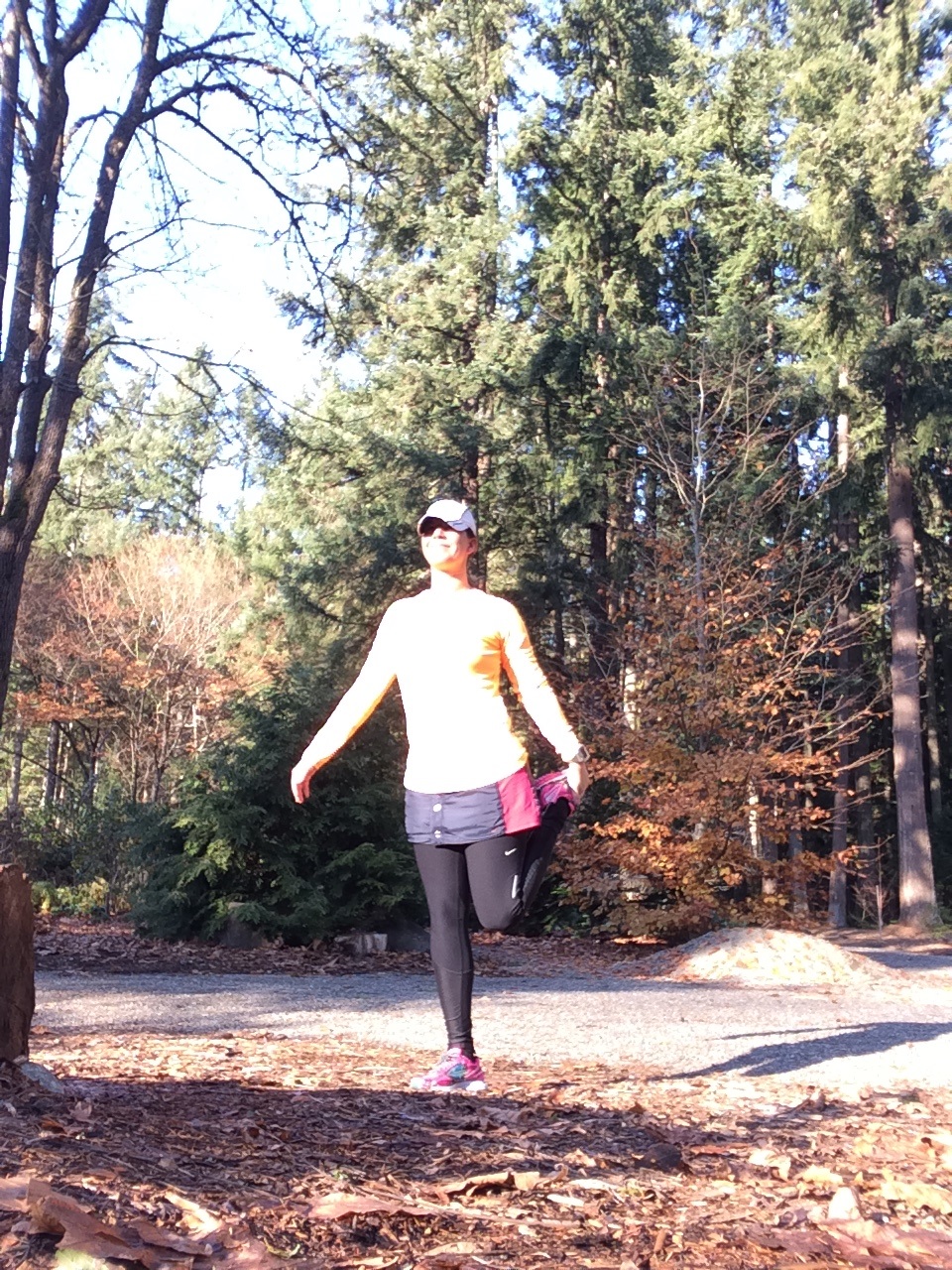 The next one I wanted to show that it was cold. We had frost that didn't melt all day because, while it was clear, it only got up to about 34 degrees. In this one, I forgot to smile because I was worries about people thinking I was weird.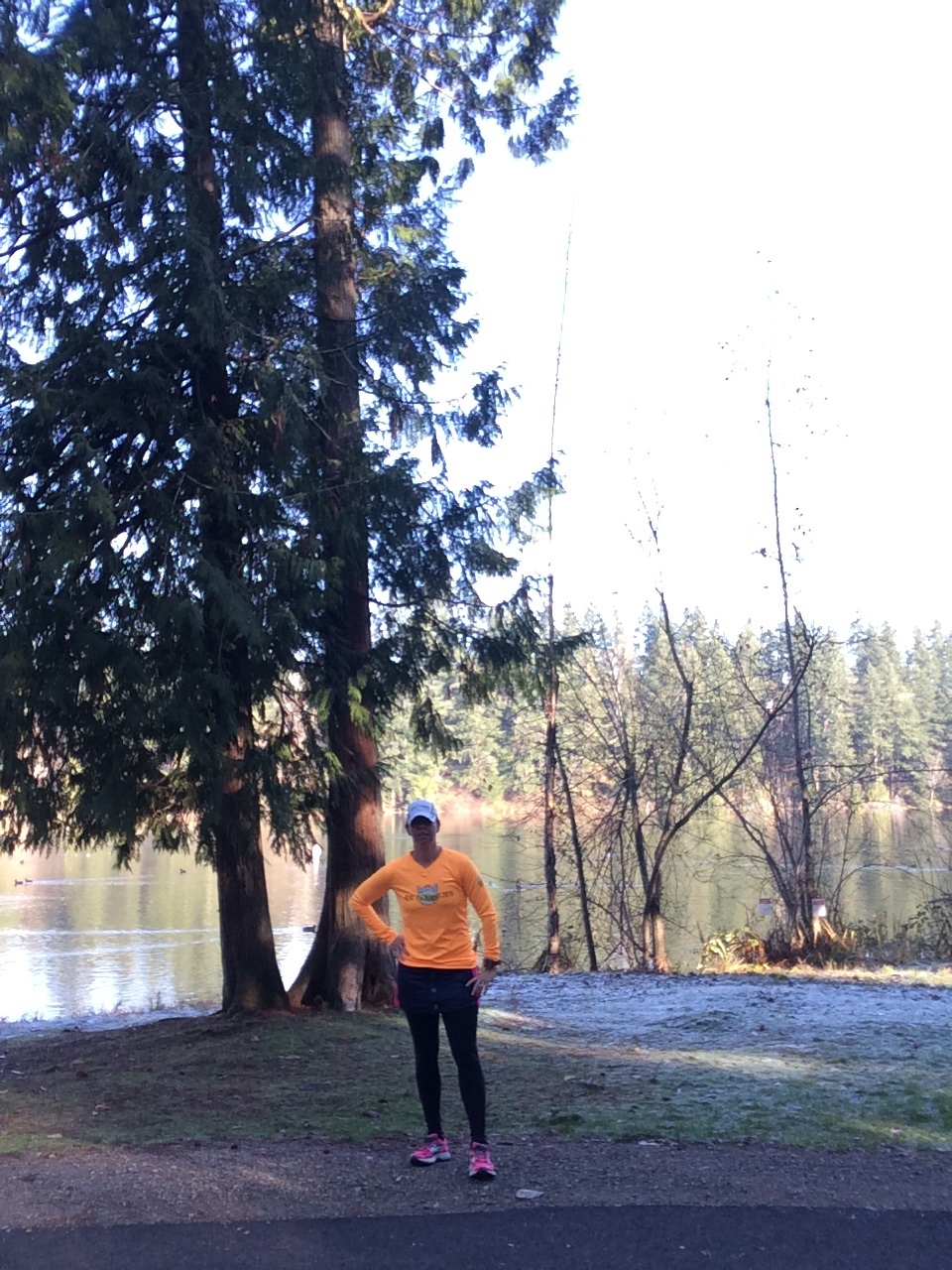 But it is weird taking run selfies, so yeah.
It's been weeks since I went for a real run.
Sure, I did sprints on the treadmill a few times, but I haven't been outside for a run since I don't know when.
Maybe I just needed a break. I have been enjoying lifting weights and HIIT workouts, but I just haven't felt like running. I can feel it coming back, though.
This week, I've been thinking about running a lot.
Probably because I'm scheduled to run Santa Runs Tacoma (2 weeks) and My Better Half Marathon (12 weeks).
BTW I have some race discount codes for you:
Use the code "MOMVSMARATHON" to get $10 off your My Better Half Marathon entry.
Use the code "CyberMonday20" to get 20% off the FitFam Challenge, Nuun Year Dash, or both! This one is TODAY ONLY (Cyber Monday).