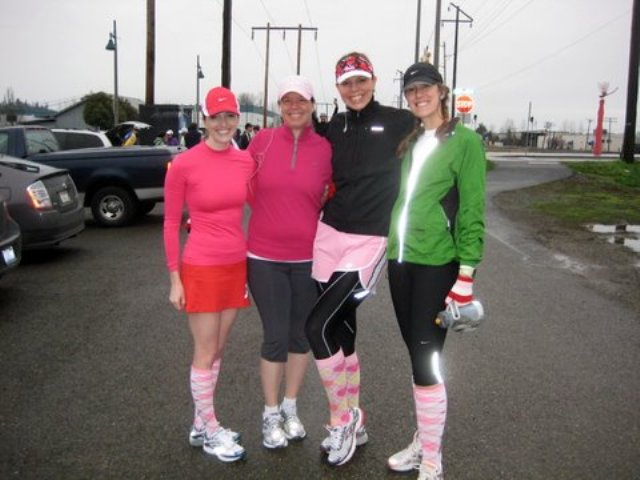 Oh, I had a pair of gray running tights…before my friends told me why one should not wear gray running tights: Gray doesn't hide crotch sweat. Like at all.
You gotta wonder why they even make them.
It's such a bummer because I keep seeing fun colors in stores, but then I think Do I want to look like I peed my pants after I run? There've been a couple of times I thought way too long about the answer to that question.
So, just say "no" to gray tights…or pink…or blue…or purple…unless you plan on wearing a skirt over them.
Just a friendly public service announcement. Have a great evening!