These little babies came in the mail today thanks to a birthday gift certificate from my mom. Thanks, Mom!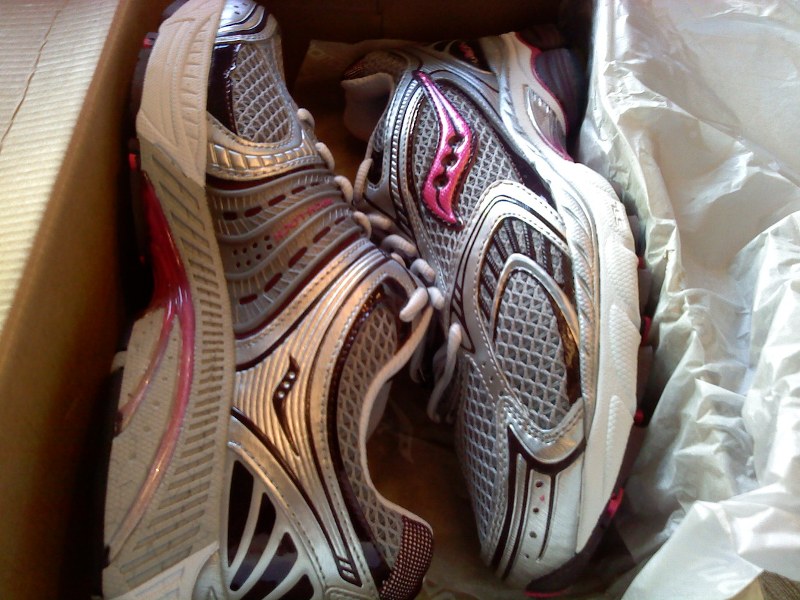 They match my blog! And my skirt! And they were on sale!
My blue ones have about 300 miles on them, so these will be in the closet for a bit. But I can't wait to break in my Pinkies!