I haven't registered for it yet, but I think my next race will be the St. Patty's Day Run, a 5K, in Tacoma on March 17. It's on my calendar. It'll be fun. A bunch of these crazies will be there: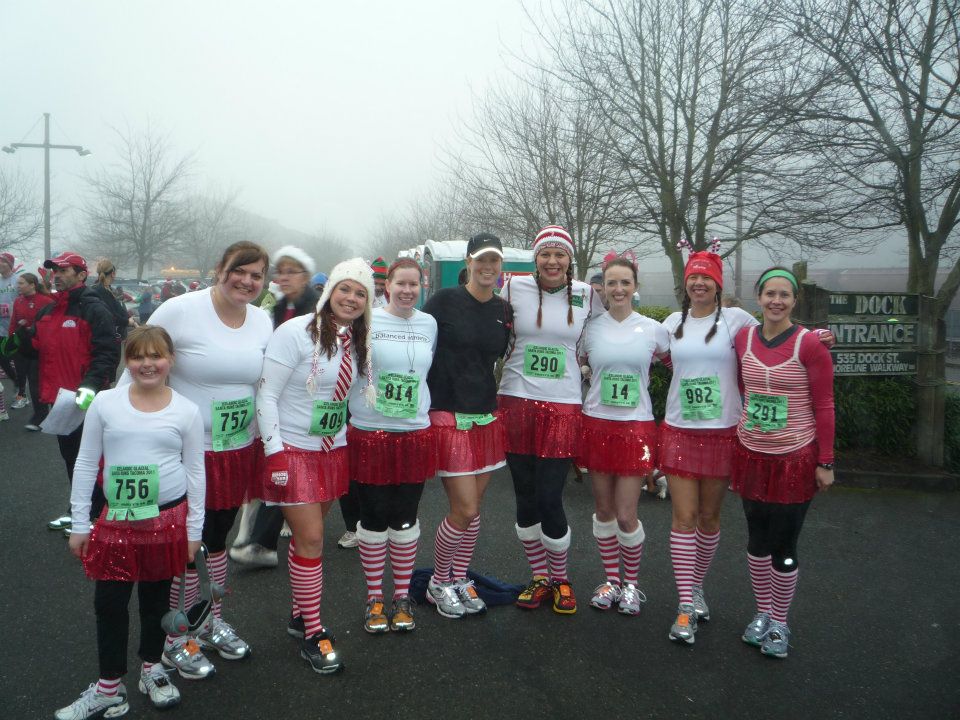 I hope to get lucky at the race…as in get a stellar PR! Geez, you guys, get your minds out of the gutter!
Now all I have to do is train for it. After the last 5K (Santa Runs Tacoma – recap here), Mel (Tall Mom on the Run) and I talked about really training for a fast 5K. Like really training. In fact, she mentioned two words the other day that scare me: track work. Ugh. I don't even know where there is a track I can use by my house. I may have to drive over near Zoë (Run, Zoë, Run) because she posted about her awesome sub-7 mile time trial the other day at a beautiful-looking track.
Before I can do any training, though, I sort of need a training plan. Right? Any good 5K training plans out there? What did you use? Please help!