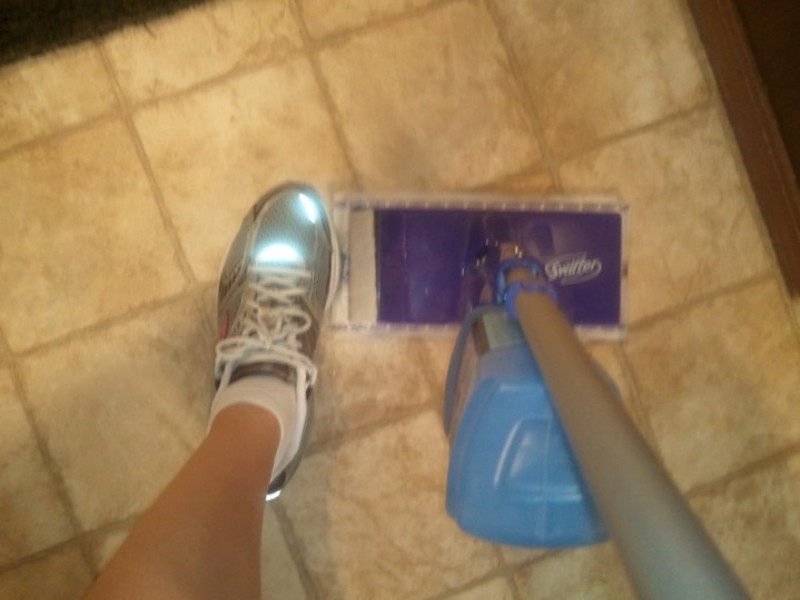 Is it me or does everyone have tons of energy after a workout?
Today, I did Level 2 of my 30-Day Shred video (squats with inverted V arm raises = ouch), then did a hill intervals walking workout on the 'mill for 20 minutes. Felt like running, but I always have that fracture hanging over me as a reminder to just chill.
But now I'm running around cleaning like a mad woman: laundry, food prep, picking up clutter, taking out trash and recycling (which we still have not caught up on since Christmas — we need recycling pick up every week, garbage could go every other, really), and vacuuming. (Okay, you got me: the Roomba vacuumed. But somebody's gotta turn it on, right?)
Anyway, is this just me?
Also, Mel posted on Facebook about the Lake Sammamish Half on March 26. Anyone else doing this race? Or has anyone done it? I have a 17-miler planned that weekend, so I think a half would help break things up. Obviously, I will not be going for any half PR or anything. Just taking it nice and slow. But it would be a new trail with people around. (It's only $50 if you enter before Feb. 20.)
Okay, back to work! Laundry-folding time!