I decided to choose a winner for the Modern Union Yoga Bag the old-fashioned way. First, I typed everyone's entries into a Word Table…okay, that doesn't sound old-fashioned. Then, I cut out the squares. Next, I placed them in my favorite running hat.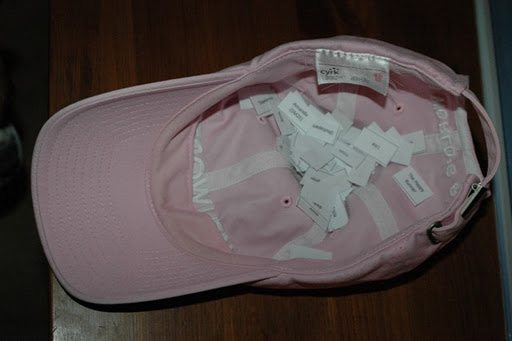 Finally, I had Mr. T pull out a name. And, that name was…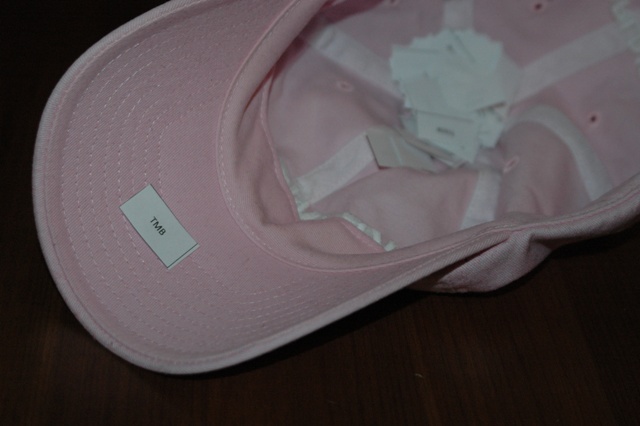 Congratulations, TMB at (Racing with Babes)! And, just in time for your birthday:
"Seriously, that is a super cute bag! I so want to win it! You know my birthday is on the 7th! Talk about a great gift!" — TMB
Send me (kerrie at sanitydepartment dot com) your mailing address, so I can send you the bag…and maybe I'll wrap it, too.
Thanks, everyone, for entering my first MvM giveaway! Hope to have more soon. Have a great week of running!