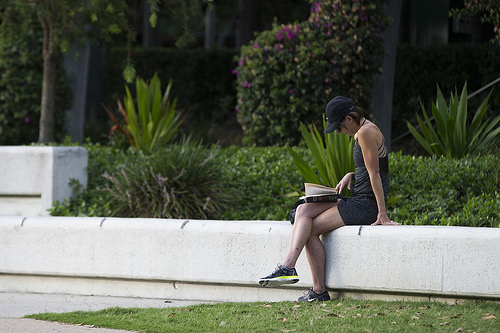 Guys, I've been hearing from some of you about fat loss and I want to make sure you are getting started the right way! I know I've shared these books on fat loss before, but I can't emphasize enough how important these and Metabolic Effect have been to my journey.
The Metabolic Effect Diet
The Metabolic Effect Diet by Jade and Keoni Teta is the book that started it all for me. It was recommended to me by my friend Karla (check out her blog Running on Eagles Wings). I am so glad I read this book first because it gave me healthy advice on fat loss. It taught me how food affects my hormones and taught me to become a diet detective.
I learned how to eat based on my own body and nobody told me I had to cut out anything. I didn't have to go on some crazy low-cal diet or only eat celery all day. (Gross. I am not a fan of those stringy green sticks…unless they have a crap-ton of peanut butter on them.)
Jade and Keoni present the science behind fat loss in an easy to digest (haha) way in this book. The only thing that has really changed is the recommendation to "never let yourself get hungry." A little hunger is okay—no need to eat every two hours. See next book.
The book has a quiz to help you identify a place to start in your diet detective journey, nutrition advice and an exercise plan that focuses on 20-minute HIIT workouts you can do at home with dumbbells.
Lose Weight Here
Lose Weight Here by Jade and Keoni Teta was a good read when I was ready to take fat loss and muscle-building to the next level. It is basically an updated version of The Metabolic Effect Diet.
This book taught me the difference about getting lean and building muscle, why that's so hard to do at the same time, and how to do it.

Jade and Keoni have you alternating two fat-loss lifestyles: Eat More, Exercise More and Eat Less, Exercise Less. There is nutrition advice and complete workouts for both lifestyles: short HIIT workouts for one phase and traditional weights workouts for another phase.
You will need to play diet detective a little bit with this book, too, but that concept is discussed, so you'll have plenty of guidance.
Free Fat Loss Resources I Trust
JillFit.com: Jill Coleman is a Metabolic Effect coach, and an excellent resource for fat-loss friendly exercise, as well as nutrition and mindset articles.
PrimeLifeFit.com: Tara Ballard is a Metabolic Effect coach and a runner! Her perspective is especially helpful if you are interested in running and fat loss.
MetabolicEffect.com: Obviously. 😉