Guys. Some stuff happened this week.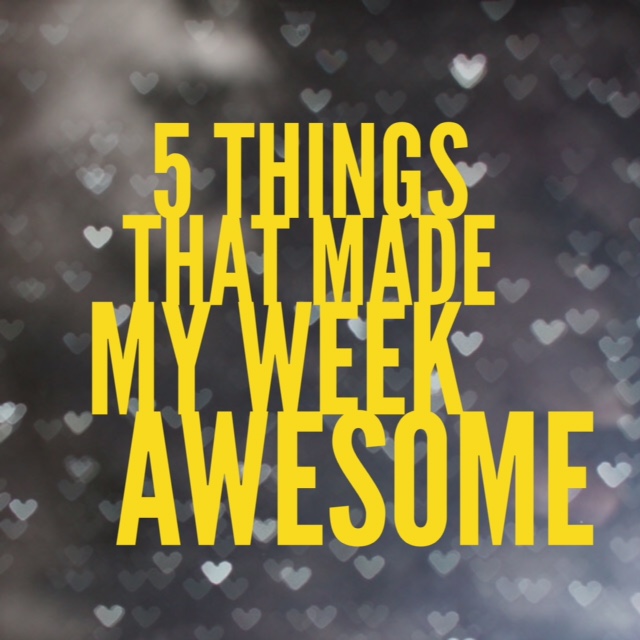 1. A new, improved web address: Momvsmarathon.com
At long last I ditched the "sanitydepartment" part of my web address. Whew! It's just: www.habitpoweredliving.com. Hooray! Huge thank you to my computer guy who never charges me a dime because it would just be coming out of his checking account anyway.
(Update: Looks like all the kinks have not been ironed out quite yet. To be continued…)
2. Making smoothies for lunch
I am now that annoying person who runs their Magic Bullet/lawnmower in the lunch room at work. But it's better than being that person who is bitchy because she's tired from spending all day Sunday making salad fixings for the week.
Here's what I take for lunch: Enough smoothie mix and almond milk for five days. Boom. Done. Life is so much easier.
My super easy breakfast and lunch smoothies:
If you're the kind of person who needs a little fat in there, try a Tablespoon of almond butter. Then, blend. Drink. Full. Happy. Do other stuff.
3. Finding Austin Kleon
If you've been reading this blog for a while, you know I'm a struggling writer. Key word there is struggling. While I do write "for a living," my dream is to write a book. But I always seem to get in my own way. This week, I stumbled again, except this time it was on writer/illustrator Austin Kleon's book Steal Like an Artist.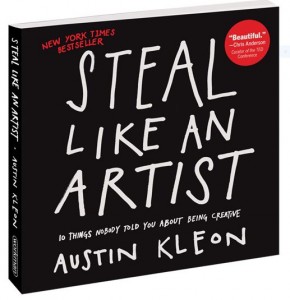 If you're a writer, you'll get that title right away. Writers tend to overthink things, and we often convince ourselves that we can't say things because the idea was conceived from reading something else. But, what Austin is saying, is that what we are saying is the sum of all those things we've read before. Got that?
If you, too, are a struggling writer like me, do yourself a favor and get his book Steal Like an Artist. I also bought his workbook, the Steal Like an Artist Journal. I don't mind supporting other writers. at. all.
4. #ManInTree
So…this week in downtown Seattle, a man climbed a 30-foot evergreen in downtown Seattle. And he didn't come down for 25 hours. Clearly, he has some mental issues and that is sad. However, his little circus act made for some fun puns on Twitter.  Here are the favorite ones that I wrote: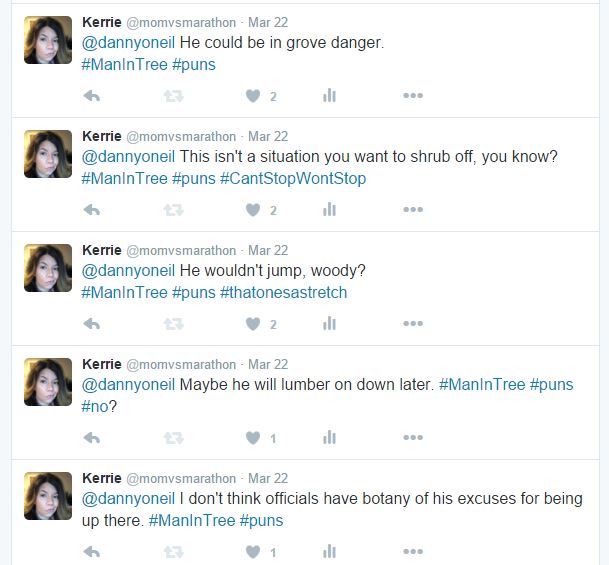 5. The Word Swag App
Make memes, add text to photos or just visualize quotes. I used it to make the "5 things" picture above. Love it. Check WordSwag out here. (I have it for iOS.)
Hope you can use some of these things, too. Now, go forth and have a great weekend and happy Easter!