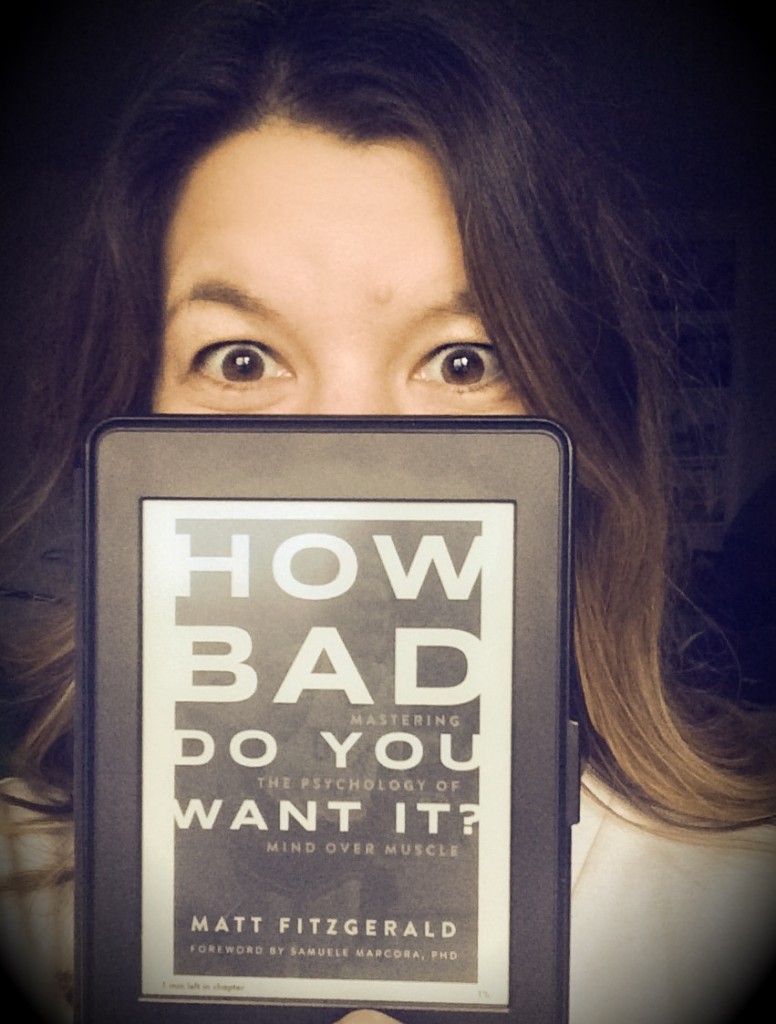 I'm ashamed to say that I let the title of Matt Fitzgerald's latest book turn me off. This is the second time in the past few months where I did not buy a book based on the title…and then regretted that I judged a book by its cover (ha) because I really enjoyed it.
How Bad Do You Want It? the cover asked me when it was first released back in October.
I was taken aback by the question. I mean, well, I'm not sure. Probably not that bad. Probably I should just stop running altogether if I don't want it bad enough. Yikes! I better not read that book in case it makes me feel bad about my running goals.
So I might've overreacted. I eventually decided to buy the Kindle version of How Bad Do You Want It? Mastering the Psychology of Mind Over Muscle ($14.71/$9.99 Paperback Version here/Kindle on Amazon) because I am a Matt Fitzgerald #fangirl.
Across 12 chapters, Fitzgerald tells the story of 12 different athletes and how they used the power of their minds (AKA coping skills) to help them overcome obstacles in achieving some of their greatest accomplishments.
Each chapter is a compelling and inspiring story with an underlying lesson about how you can use these same sports psychology "tricks" in your own goal-chasing. Athletes include triathlete Siri Lindley (featured in what was probably my favorite chapter, called "The Art of Letting Go"), runner Jenny Simpson, Pre, amputee and Ironman Willie Stewart, Olympic rower Joe Sullivan, 8-time Ironman World Champion Paula Newby-Fraser, and many more elite endurance athletes from the world of running, cycling and triathlons.
I particularly loved that Bernard Lagat, who won three NCAA Championship titles at Washington State University (also my alma mater), and continued training at elite levels after college, got a mention in chapter 8.
(I was disappointed, however, that Fitzgerald—or his fact-checkers—called Lagat a "Huskie." First, the Husky is the University of Washington mascot—fierce in-state rivals of the WSU Cougars. Second, "Huskie" is not how you spell Husky. But to Fitzgerald's credit, he responded promptly to my tweet about it saying that he'd heard from a lot of Cougars about this and that the publisher is supposed to be fixing it in the Kindle edition.)
That very minor mistake aside, I thoroughly enjoyed Fitzgerald's latest. It made me want to do better and believe that I could, and it inspired me to have a more positive attitude toward my sport. It also ignited a desire to go after a difficult goal (although I have yet to define what that is). This is a book I know I will read many times.
Don't let Fitzgerald's How Bad Do You Want It? scare you. It is a fast and engaging read about endurance sports that will have you believing you can do whatever you put your mind to.
Here are just a few of my favorite passages from the book:
"Any factor that tends to increase self-consciousness during a race makes flow more difficult to attain. One of these factors is negative thoughts."
"Self-belief cannot be manufactured through obsessive yearning toward one's goals or through the elimination of all 'distractions.' In fact, it requires the opposite: an empty mind and total immersion in the process that builds the proof of potential that is the only solid foundation for true self-belief."
"The truth of the matter is that the stronger or more capable the body is, the weaker or lazier the mind can afford to be."
Recommended book pairing: Lauren Fleshman's Believe Training Journal ($14.63, Amazon). Here's a little peek in mine: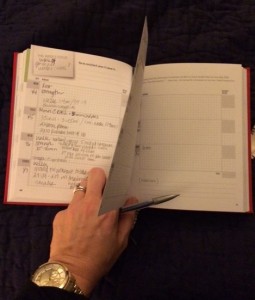 Next running book review: Run! by Dean Karnazes