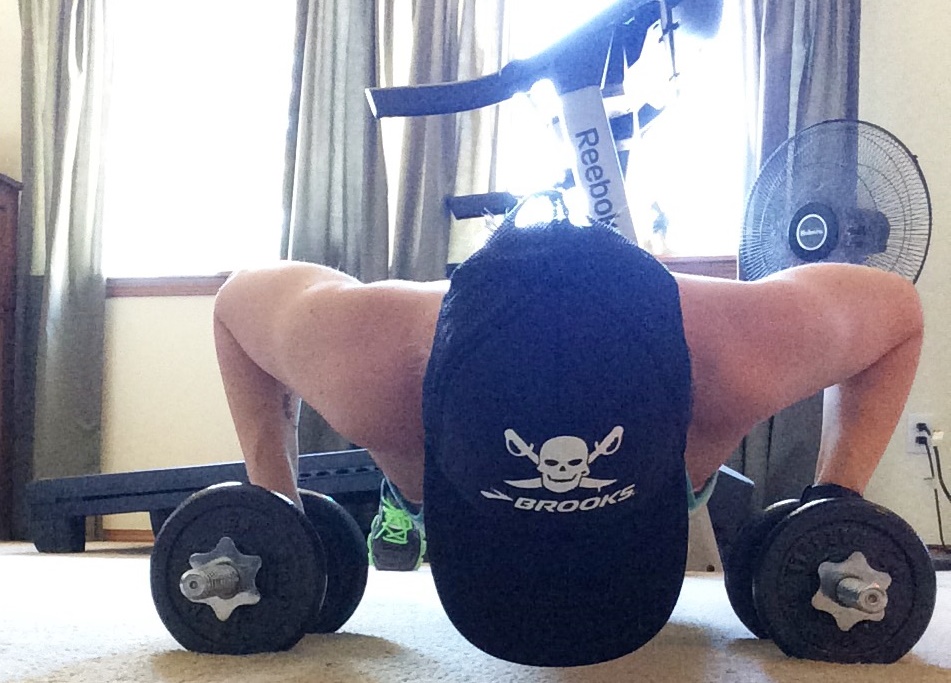 I used dumbbells for most of my strength workouts. I squat with them, I lunge with them, I lift with them. But I hate doing pushups with them.

I have adjustable dumbbells (these ones right here), and the plates are round and held on with a screw washer thingie (technical term). I was thinking…I wish I'd known more about types of dumbbells and the pros and cons of each one before I got mine, so I am sharing my thoughts.

[affiliate-disclosure]

1. Round Plates & Planking Problems

Round dumbbell plates make it difficult to do pushups, squat thrusts, planks, pushup-rows, burpees, or anything you need to be in a plank position for. They want to roll away, which okay, is good for stabilizer muscles, but it causes the screws to come loose and it drives me crazy. Sometimes I go down to my 12-pound non-adjustable cast iron dumbbells simply because they are hexagonal shaped on the ends.

2. Adjusting Dumbbells Mid-Workout

Adjustable-plate dumbbells make it difficult to change weights during a workout. You have to unscrew both sides on each bar—four screws—and take the plates on or off, or add plates. It's not fast enough for me. I do a lot of HIIT-style workouts with my dumbbells and there' s no time for this. It would be okay for traditional lifting with long rest breaks in between sets, but that's not my style.

3. Bar Material Consideration

The bars on my adjustable dumbbells have an engraved criss-cross pattern that kills the palms of my hands. It's not too bad for regular presses or pulls, but if I'm trying to do pushups or something…ouch. I have to wear gloves.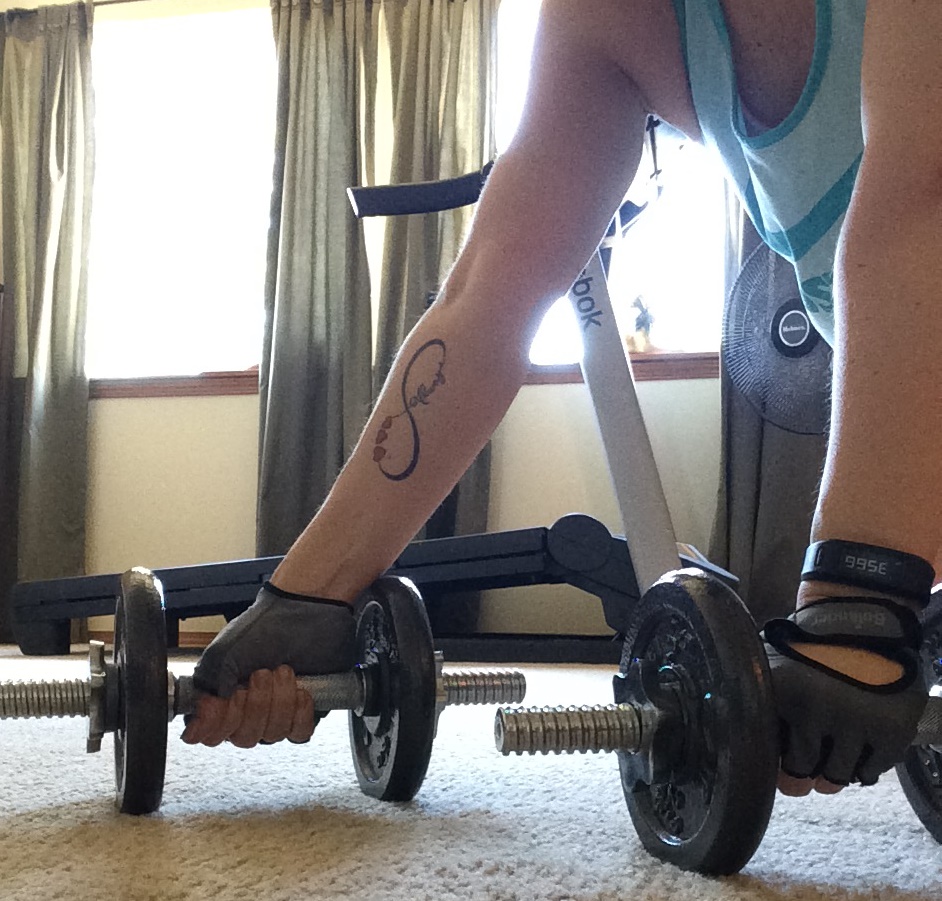 The other thing about my adjustable pair is that the bar is smaller and so it presses into my hand more when planking or doing pushups. Imagine someone digging into your side with their elbow versus their palm. The non-adjustable pair has a wider bar that seems to distribute my weight more evenly and hurts my hands less.
4. The Storage Solution Situation
There's no way to get around it, dumbbells take up a lot of space—but not more than a barbell (which is why I'm a dumbbell girl since I don't have a dedicated workout room). I try to fit all mine in a corner of my master bedroom. The hubs bought me this dumbbell rack for Christmas: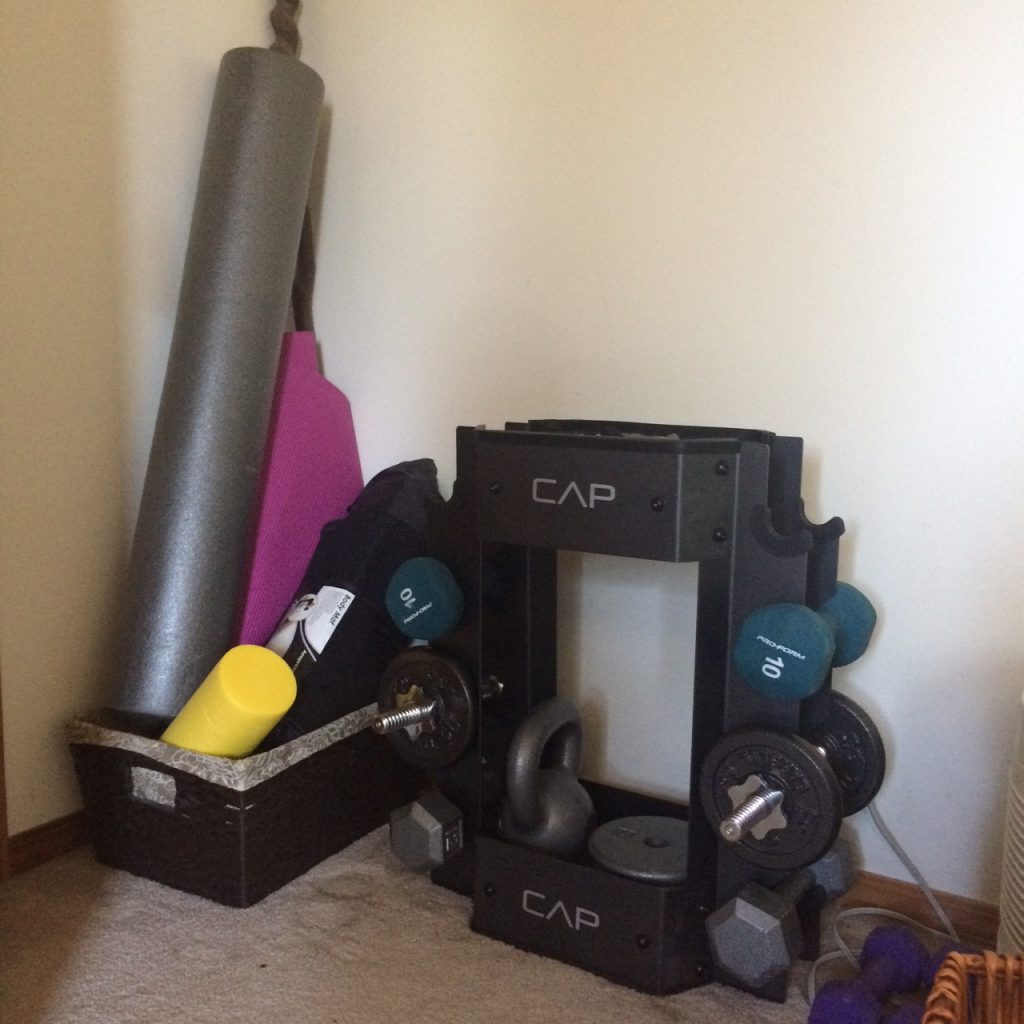 I thought that the adjustable plated dumbbells would take up less space, there are still the plates to consider. So, I don't know that using adjustable plates takes up less space than just regular 'bells like my 12-pounders, which you can see on the bottom row in the picture above.
5. Weight Problems
I am in between weights right now. In most cases, 15 pounds is getting to be not quite heavy enough, but 20 is too heavy. I need 17-pounders, but even with adjustable dumbbells, I can't get that since you need to distribute the weight evenly all over. Finding half-pound plates is kind of difficult. Besides, I can't change plates mid-workout (see point number 2).
6. Just Say No to Neoprene
As you can see from my picture, I have a couple of pairs of these. I find them difficult to hold—the bar is too thick for my delicate lady hands, which is ironic since these "colorful" 'bells are usually marketed toward women. I also don't like them becuase they look to girly. I'm a badass. I want badass dumbbells. Ha!
What I Do Like & What I'd Do Different
I like my 12-pound cast iron dumbbells with hexagonal ends that I bought at Play It Again Sports—a consignment store for sporting goods. They still aren't that cheap, though, so maybe just buy as needed. I admit they are a little clunky, though. They also make rubber-ended dumbbells in a hexagonal shape, but the bar always has that criss-cross engraving! I think if I could do it all over again (or if I suddenly get rich and get to build and outfit my own workout room), I would suck up the engraved bar bit and buy a whole set of hexagonal dumbbells like these (plus find a pair of 17s) and a rack like this.
Okay, there's my two cents. Hope it helps!