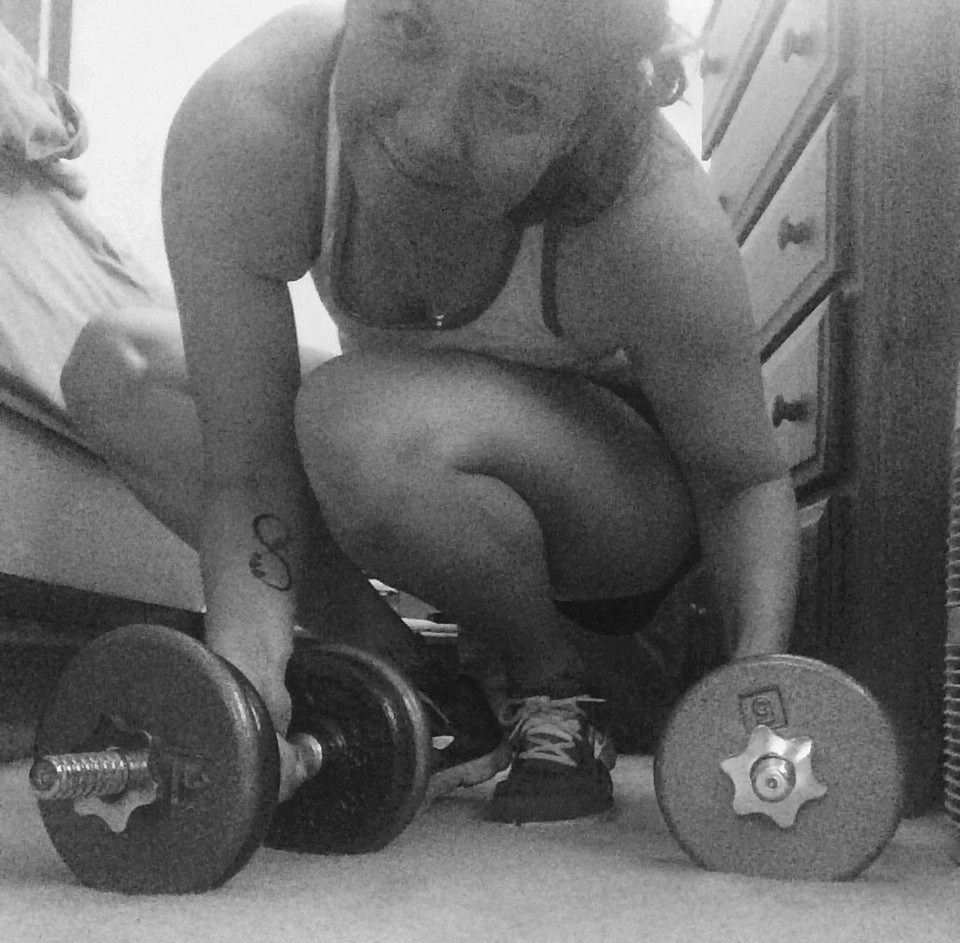 Find a 3-foot-by-3-foot area of the floor that is clean.
Use rest periods to fish toys, balls or Legos out from underneath chairs, beds, treadmill, etc.
Practice patience as you lift 25-pound dumbbells over your head while your child repeatedly asks you if you can get their ball for them…AGAIN. Do not try to talk to your child as it will come out as a poltergeist-esque scream.
Pretend to not feel the dog biting your ponytail during push-ups.
Tell yourself that lifting weights with a billion and six distractions exercises your mind, too.
Go about your day feeling like a super hero.
Today's workout was from Lose Weight Here. I did a traditional-style weight lifting workout. I used 25-pound dumbbells for shoulder presses, 25-pounders for dumbbell squats, 30-pound dumbbells for rows, and did bodyweight pushups with my feet elevated.