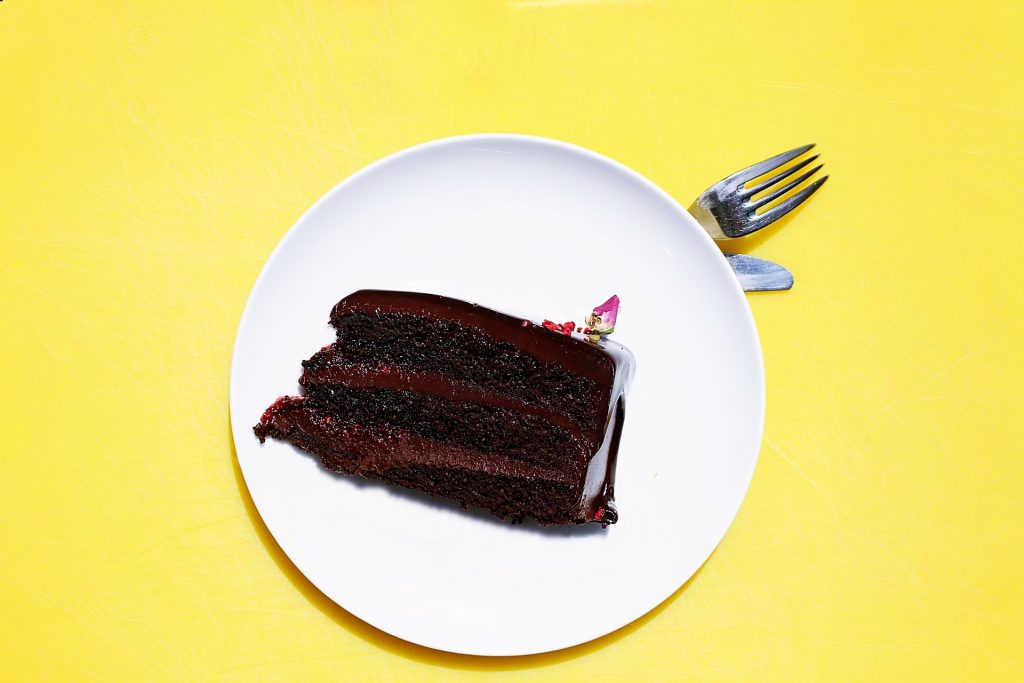 My Facebook feed is blowing up with people posting about Whole 30.
"Whole 30 starts today!"
"Back on Whole 30 again!"
"Whole 30 time. Let's do this!"
Ugh. It bothers me. Not the people, just this…cycle. Every January.
I think it's clear that I don't participate in Whole 30. And eating programs like this drive me nuts.
First, let me define what I mean by Whole 30. Whole 30 was originally designed as an elimination diet to help people discover foods they may be sensitive to like gluten, sugar, dairy, etc. That's a good thing! Through elimination, I have found that gluten, dairy and sugar (duh) affect me negatively.
HOWEVER, most people that do Whole 30 these days seem to do it as a diet…to lose weight. THAT is the Whole 30 I'm talking about. I am talking about Whole 30 as a weight-loss plan. Here's why I would never do Whole 30 to lose weight:
1. It Feels Like Punishment
Eliminating foods unnecessarily feels like punishment. I love what Stephen Guise says about this in his book, "How to Be an Imperfectionist": "When you set a lofty goal, you cede control to your goal and lose autonomy. You bow to the goal as your new master." He goes on to explain that the goal becomes your parent telling you that you can't skip whatever punishment you have set up for yourself. As humans, we don't like to be punished. So, soon enough we will rebel…with doughnuts and candy and frappuccinos.
2. It Makes Cooking Too Hard
By nature, we humans like things to be easy. I'm secure enough in my human-ness to admit that. I know that what I prepare as food has to be easy. If it takes extensive preparation, I won't do it. I've told my husband that if week-night recipes are over 10 ingredients, then forget it. I won't make it—it's too hard. It's fine. That's not failure. That's knowing thyself. And being honest.
3. It Ends
What happens after 30 days? Have you ever met someone who continued eating the Whole 30 way past 30 days? Now, I know it's not really designed for that because it's desigend to be an elimination diet. But, again, that's not what most people use it for. What happens is people slowly go back to their old eating habits because they made things too hard on themselves.
4. It's Unrealistic
Not only is it too hard, it's unrealistic. It's unrealistic to say, "I will never, ever eat sugar again." Sugar isn't great for us, sure. But are you honestly going to abide by that "law" you've set for yourself? Why don't you start smaller? "When I have the opportunity to have sugar, I will just have a taste of it, and not eat the whole thing." That way, you aren't punishing yourself. Imagine you are at a birthday party. The cake comes out. Instead of hiding in a corner, take a small piece. Enjoy a bite or two and then toss it. That is a more realistic way of living.
5. I Enjoy Moderation 365
That last reason leads right into moderate eating. I learned this from Jill Coleman of JillFit and Metabolic Effect. I don't deprive myself, I'm allowed to eat anything I want. But I know how some foods will make me feel, so I tend to steer clear of them. If I want something that I know will make me feel yucky afterward, I may just have a couple bites (like the cake example above). I love pizza. Unfortunately, it is one of the most gluten-y and dairy-covered foods out there. If my son has pizza, I may ask for a bite. Usually, after that, I'm good. Because I know if I eat the whole thing, I will be laying in bed, bloated and in pain later.
6. I Don't Like the Example It Sets
This is personal, but for me, I don't think eliminating whole food groups as a weight loss tool is a good example for my 9-year-old son. He's watching us. And I know we are far from perfect in this aspect. I know I've said things like, "I can't eat that because it'll make me fat," before. But I've tried to consciously change that. I really don't want him to have a bad relationship with food. For things I truly can't eat for health reasons I've tried to remember to say things like, "I can't eat that because my body can't process it correctly and it makes my tummy upset." But, more often, if he wants to offer me a bite of whatever he's having, then I'll have a bite. When we go to Disney World, I don't deny myself a Dole Whip…and sit there and watch my son and husband eat one. That's just sad. Sometimes my husband and I might share one (rare, haha).
On that same note, we are trying to teach him moderation. "No, you cannot eat waffles and eggs for dinner and then have a cookie and a hot chocolate afterward."
One Last Note on Whole 30
I didn't write this to talk badly about Whole 30. I get why it can be a good thing. Just think about your reasons for doing Whole 30 first. What are you trying to accomplish by doing it? I know it says right on the homepage of the diet that "it'll change your life." Really? Never. Seen. That. Happen. (Psssst: That's marketing.)
What changed my life was the way-less-sexy practice of eating moderately. If I eat moderately all year, then I don't have to punish myself with a "diet" every January.
What do you think? Have you done Whole 30 before? Was it helpful for you?