Week 11 of Metabolic Prime is over, so I took some pictures of my progress today. I was sort of dreading them because I had a rough couple of weeks (Week 10 especially), and my Week 10 pictures showed it. Here is Week 10: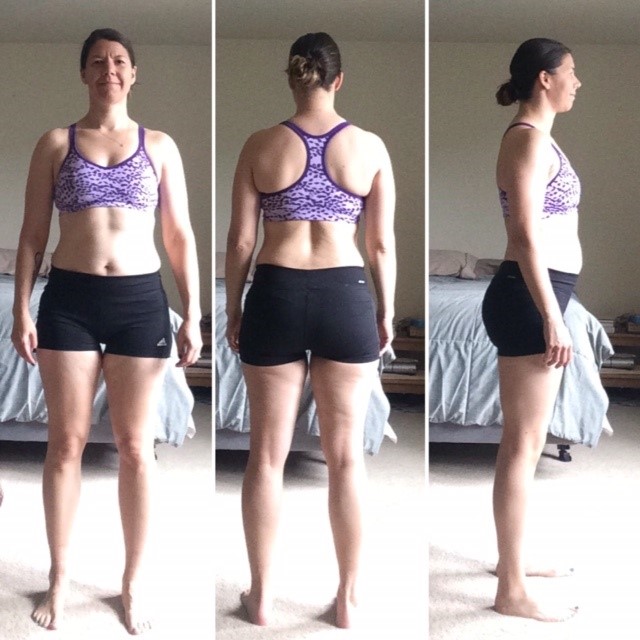 Week 11 seemed like it was going to be a continuation of Week 10, but toward the end of the week, I started to feel better. And I was pleased with my Week 11 pictures today.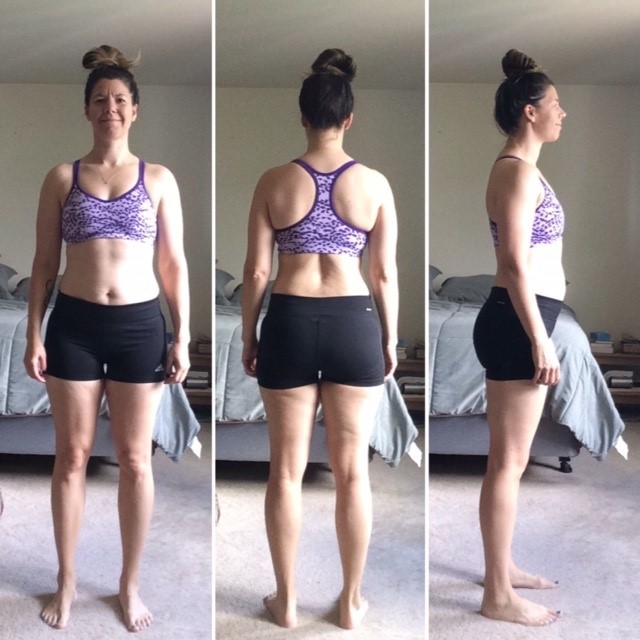 Next week, I'll put my Week 1 and Week 12 pictures together. 🙂
I officially weighed myself on Friday since I thought I wasn't going to be home. I was up a pound, but we ended up coming home early, and I weighed myself this morning again, just to see: down a pound. LOL.
I also took measurements on Friday. I'd lost a a couple half inches here and there, or stayed the same. Same goes for Week 10.
Before I was done taking pics today, I decided to take a couple flexing pics. You can see them on my Facebook page. I was so pleasantly surprised. I'm so proud of myself for sticking with this challenge. I tend to get bored, and I didn't get bored. I think I liked that every three weeks, the workouts changed.
But, I gotta say, the biggest thing I learned is that body composition is probably 80 percent nutrition and 20 percent exercise, so if you're just getting started, start in the kitchen! You can't just exercise the fat off.
That's all for tonight. Too much to do; just wanted to check in! Hope you had a fun weekend and now…the week begins.