We think what we included in our new program is the best way for people to lose weight. We really do.
I mean, obviously we believe this. Otherwise, what are we even doing? We created the DIS FitLife 12-Week Fat Loss Program to help people just like us. We wanted to share the tools that finally helped us lose the weight (fat) and keep it off!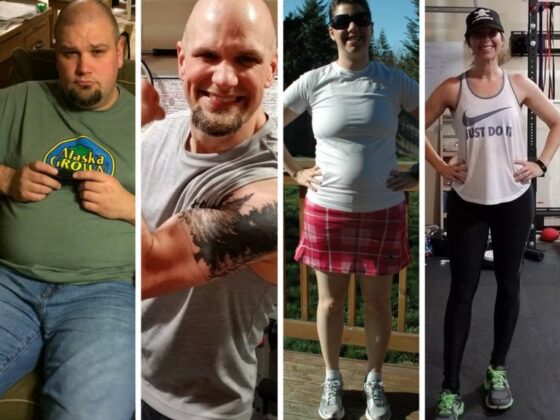 We've been there. We were stuck. We were too busy. We tried everything…we thought. But we were working against our bodies. We didn't realize that cookie-cutter diets are not the best way to lose weight. We didn't realize calories were not the problem!
Learn the Best Way to Lose Weight
In our program you will learn how to work with your body instead of fighting it like in so many diets and fitness programs. You will learn:
How to work with your body to coax the fat off
How to exercise for your unqiue metabolism
How to exercise less often and lose more fat
Why stress may be the main cause of your weight gain
How to improve your energy
How to eat for your individual body type and not "diet"
Why calories aren't the whole story
How to make nutrition choices based on your weight loss goals
Tools to Help You Lose Weight
Our program gives you the tools to stick with it. You get:
12 weeks of fitness programming
12 fat-burning workouts (get new workouts every three weeks)
At-home workouts with dumbbells or bodyweight
An exercise calendar so you don't have to think about what you need to do next!
A quick quiz for finding out how your body burns fat
A comprehensive fat loss nutrition guide
36 fat loss recipes to get you started
Membership to our closed Facebook group
Access to health coaches to answer your questions (that's us!)
Also, it literally costs less than a dinner out right now.
We're really excited about this program and, yes we are biased, but we think it's the best way for people to lose weight – it's a better way. Don't starve yourself. Don't exercise more and eat less. Stop struggling!
What Others are Saying
We love getting feedback about the program. Here's what some of the people doing our program right now are saying:
We Want to Help!
Let us know if you have any questions. We'd love to connect with you and help you with your health and fitness goals. We also offer private coaching. You can learn more about the 
DIS FItLife 12-Week Fat Loss Program by clicking here
. Check it out now and get the launch price – the price goes up at the end of the month!