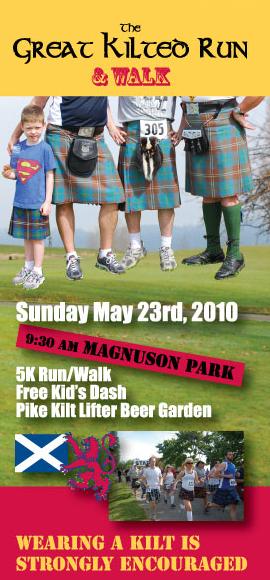 I want to sign up for a fun race. It's a 5K and it's local and you get to run in a kilt! With Mr. T playing the bagpipes and our Scottish genes, it's perfect! There's even a 1K run for T Junior!
Whoa, that's a lot of exclamation points.
Anyway, there's only one problem. It's two weeks before my first marathon.
Is this totally dumb?
What if I promise to take it easy and just run for fun? It's just a really good excuse to wear my pink plaid Running Skirt! C'mon! Pleeeeaaaaase!