I'm having trouble finding the motivation to blog lately. In February, I had a good excuse not to because I was so busy with that contract job that I could not blog…even if I had wanted to. Not sure what's causing the blog-blasé. I guess it's just that little voice in the back of my mind while I'm writing that whispers, "Whoooo cares?"
This blog started out mainly for me to keep track of my training and the advenutres that happened during my workouts. It also was motivation for me. The blog somehow held me accountable, but that was four years ago. I don't need to blog about every run or every workout anymore to keep me going. It's just a part of my life. And I have DailyMile to keep track of what I do.
So, my blogging has been very hit or miss lately simply because I don't feel I have anything worthwhile/new to add to the running blogosphere. There are so many great blogs out there! To be completely honest, I've thought many, many times about just quitting the blog. But then I'll think about something I want to share (like registering for my 2nd marathon) and I change my mind.
Anyway, that's what's been going on in my brain and, I don't know why, but I felt I needed to share it. So there. Now, onto fun stuff…
Thank you so much for your comments on my last post. I am very excited about running my 2nd marathon on Dec. 1. First, comes the hard work of building up my base. Training starts this summer. I already started base-building. I was working up to more than 3 days of running per week, but then we went on vacation for two weeks.
Oh yeah, we went to Florida! The first week was to visit in-laws and family up in the panhandle–about 30 or so minutes inland from Destin. We did visit Destin one day. Man, I love the beach. Karsen and I built a Death Star sandcastle and then we played tag.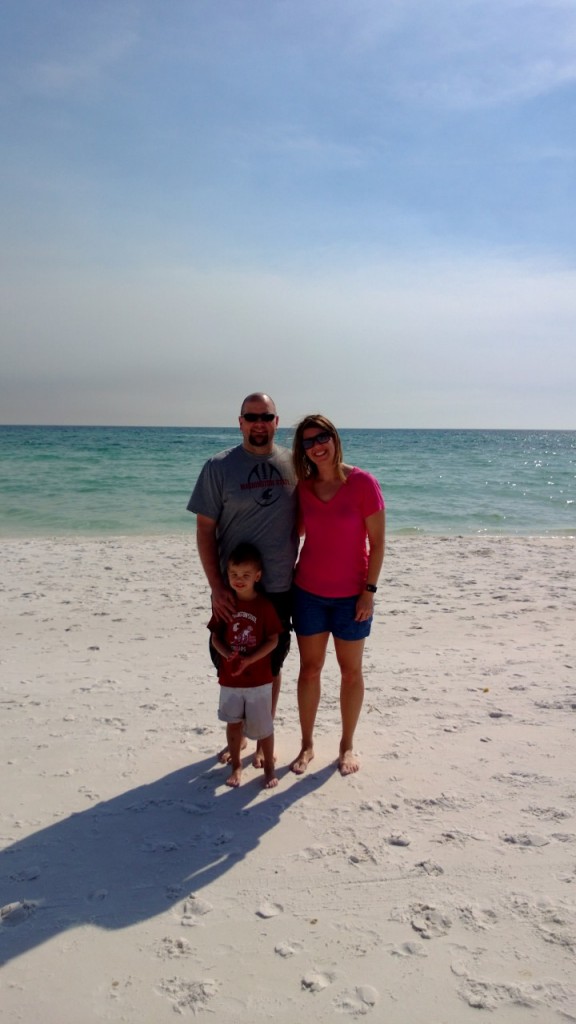 I had high hopes for getting in lots of running during that first week, but the schedule didn't really allow it. I thought I'd be able to use the hotel gym treadmill, at least, but it was out of order the entire week and the hotel was not in a running-friendly area. I got two workouts in on the hotel elliptical, though. The elliptical was super rickety and the thing practically traveled across the room while I was on it.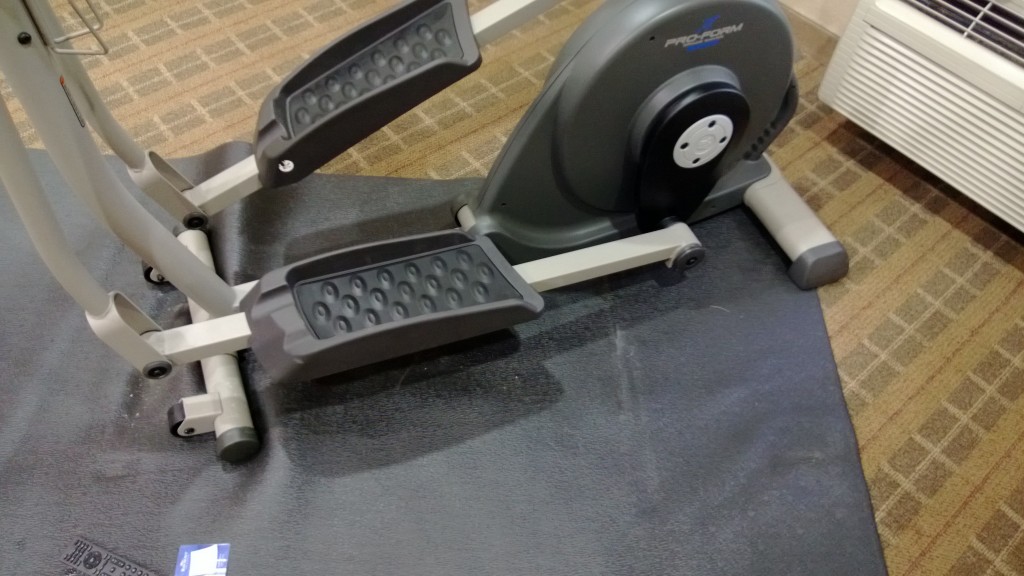 And then I got one 5-miler done near my in-laws' house. It was a great run in sunshine (something we don't see often this time of year in Seattle). Even though I put on sunscreen, I did get a little color (easy for a Pacific Northwesterner to do).
I haven't talked much about this here, but I decided to try to eliminate/reduce gluten from my diet a week or so before we left for vacation. That's no easy task in the south. Yikes. We ate a lot of delicious fried food that first week. I tried to stay mostly GF. But we ate out a lot and my body isn't used to it, so I was having some digestive issues.
The second week was all about Disney World.
We drove south to Orlando and turned in our rental car. Suddenly, we were dependent on Disney shuttles and hotel restaurants for food. So expensive. So not GI-tract-friendly. By the fourth day, I gave up on the GF idea. I had a Bavarian pretzel and a beer in Germany at Epcot followed by sharing a funnel cake with the fam in America. Ugh. At least we were walking a lot (although not as much as you would think–on average about 6 miles per day, but that's over approx. 10 hours). That night, I got a migraine and the chills, but we think it might have been sun-poisoning combined with the fact that I didn't drink enough water because the water in the Disney parks is nasty. Like drinking pool water. And I am too cheap to spend $4 for an 8 ounce bottle of water.
Aaaanyway.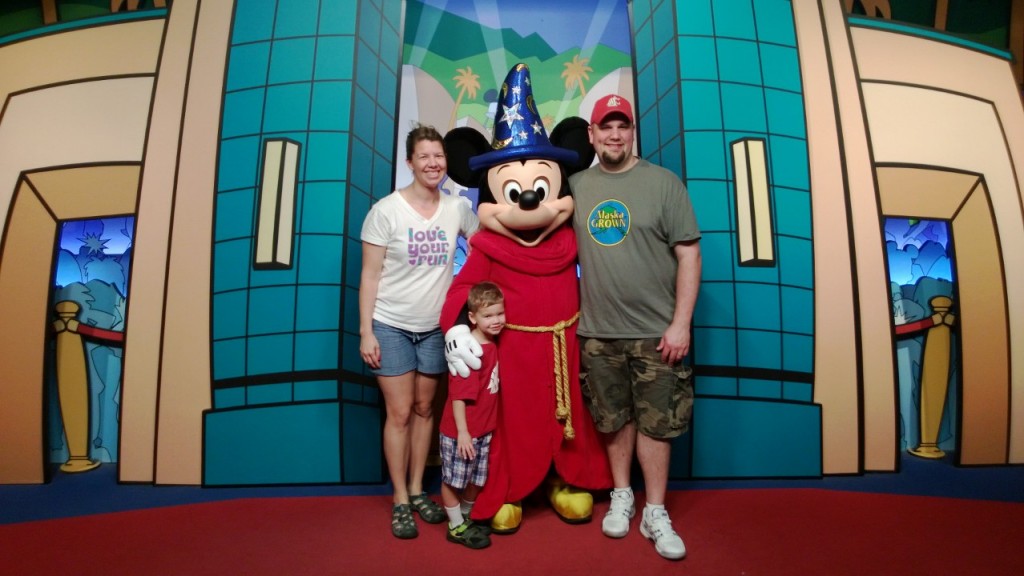 Disney was fun, and Karsen went on almost all the rides. There were only a couple he wasn't tall enough to go on and Splash Mountain was closed. He loved Space Mountain, Star Tours, Mission Space, Test Track, Thunder Mountain Railroad, Pirates of the Caribbean…all of 'em! He did not like Tower of Terror. Frankly, I can't believe he went on it in the first place.
By the way. Did you know that it is all the rage to wear workout clothes as your regular clothing? EVERYONE wore workout clothes to Disney–I even saw a mom in a RunningSkirts camo skirt! I really wish I would've known this was acceptible as I have way more running clothes for warm weather than regular clothes. I would've packed very differently.
We had a blast, but we were so exhausted after 5 days in Orlando and a 17-hour trip home (plane issues, rerouted, etc.). We got home last Saturday, and on Sunday, I went for a nice 5-miler. Felt great, and as soon as I walked in the door, Karsen asked if he could "take a run" with me. Back out we went (I put on some layers, though, sicne I was all sweaty and it was chilly). He wanted to take pictures of our run. Guess I have a little running blogger in training.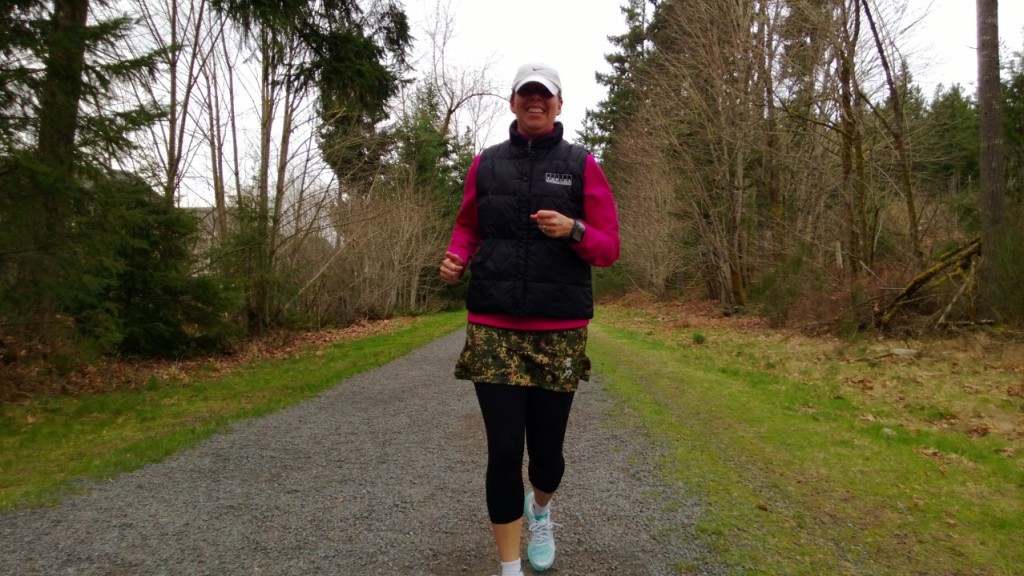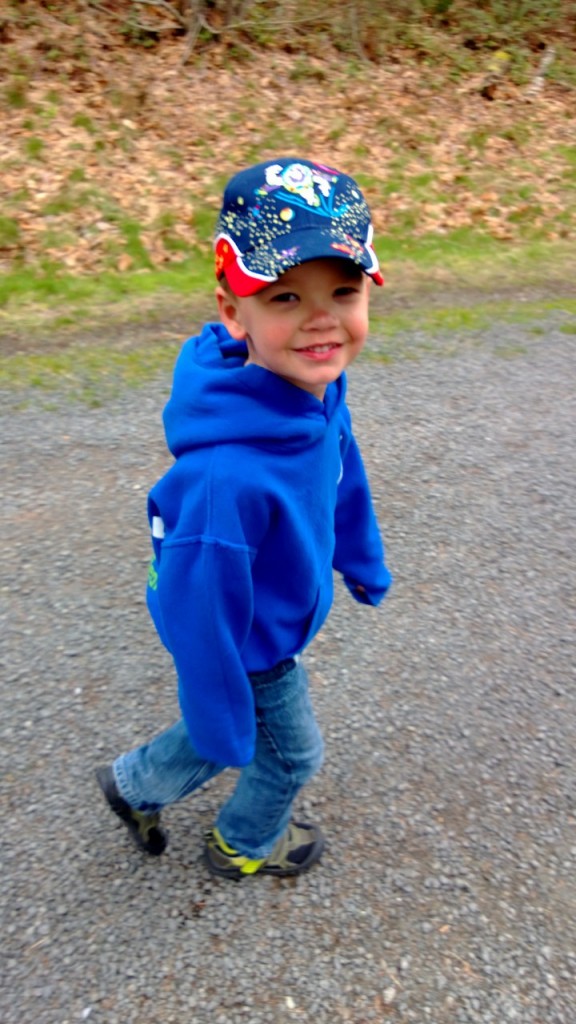 We ran/walked for about a mile and a half, and he wanted to go again on Monday. We went for just under a mile and a quarter.
This kid is a little runner. He loves it. Yesterday, we went to the park and he just ran circles around the equipment. A dad that was there asked me, "Is he training for track or something?" Yes. Yes, he is. I know becuase I asked Karsen what he was doing a few minutes later and he yelled, "Track and field!" He keeps asking me to sign him up for track and field, and I keep reminding him that they don't have track and field for 5-year-olds.
He also spent 30 minutes running in the Orlando airport when we first arrived and were waiting for our shuttle to take us to the hotel. It started out as a track and field. Then it was a marathon. Then it was 100 miles.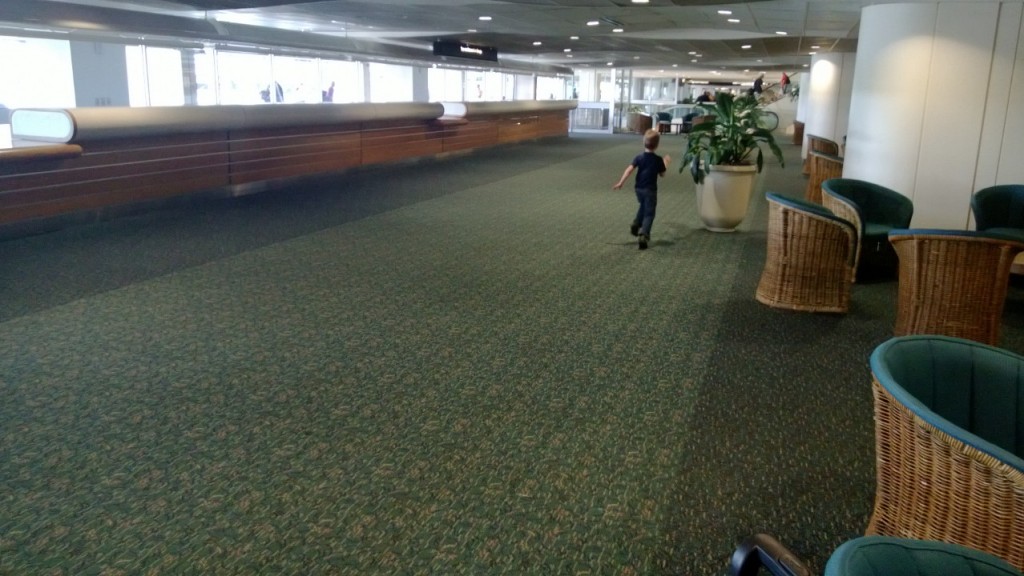 Thinking about signing him up to walk/run a 5K if this keeps up. Maybe a 5K for his 5th birthday this summer.
Speaking of races: I have a sprint tri and a half marathon on back to back weekends in June. Eek! I am hoping to get out for a long run today even though I was up at least once almost every hour last night because Karsen came down with croup.
Well, if you're interested in following my tri/half training, it'll start this week and I am going to try to blog about it. I think.