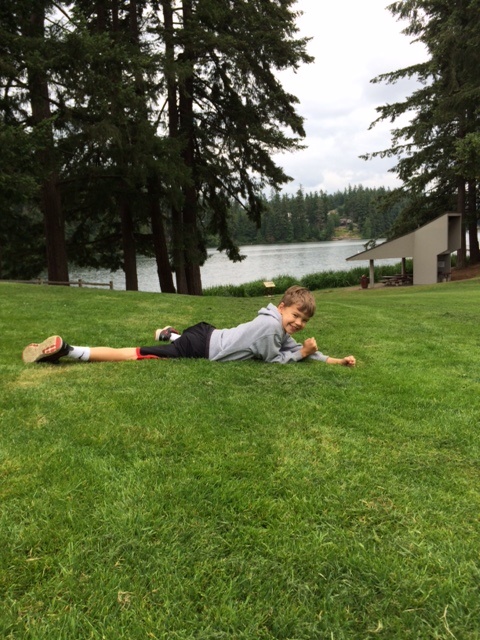 I have a mild obsession with the Spartan Race. I've never done one. I want to. But I'm also a chicken. Plus, I like to train for races and I never knew how to train for a Spartan Race.
When Joe De Sena wrote his first book, Spartan Up, I got to read a copy of it. I liked it enough. It was more about how he came up with the race and about the Spartan lifestyle. It was a little hard core for me at the time. I was hoping for some training ideas.
Guess what? Joe De Sena's second book, Spartan Fit!, is exactly what I was looking for.
I was lucky enough to get an advanced copy to read for free, but as always, I will be totally honest in this book review.
The new book, Spartan Fit! which you can pre-order and get free shipping with this link, will be released on August 30.
The book starts off again sharing De Sena's Spartan lifestyle and how others live the Spartan lifestyle. The book also includes a history lesson on what Spartans were really like. It's all interesting, but JUST GET ME TO THAT TRAINING INFO. (He does give permission to skip ahead right at the beginning, though. It's like he can read my mind!)
The training section is just what I wanted: a plan of attack. Spartan Fit! gives you a 30-day training plan that is pretty intense from the get-go. That being said, you control your level of intensity. You can easily decrease (or increase) the intensity based on your fitness level. In fact, me and my son did the first day of training together this week.
Day 1 of the plan called for certain exercises to be done at certain distances, but I cut the distance back a little since I was going to be training with an 8-year-old.
WE HAD A BLAST doing the workout. We did army crawls and bear crawls and sprinting and skipping and pushups right out in public at the local park. We got grassy and muddy, too.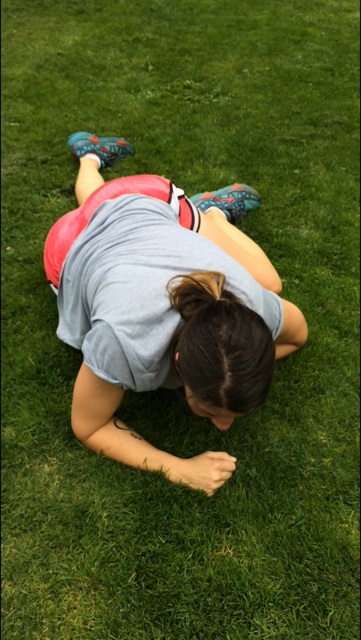 The nice thing about the book is that there is a section that explains how to do the exercises…you know, if you've never army crawled before. (It does take a little practice.)
Today, we're supposed to carry buckets of dirt around the yard. Totally looking forward to it!
There is a more advanced training plan for more experienced Spartans, as well, that looks super hard core. Some Spartan Elites, such as Amelia Boone, talk about their experiences and Spartan lifestyles in the book, too, which is fun. Finally, the book has some real-food recipes in the back.
The real meat of this book, though, is the 30-day training plan for your average peeps like me. If you're interested in training for a Spartan Race or if you're looking to add some non-traditional strength training to your running routine, I would definitely recommend Spartan Fit!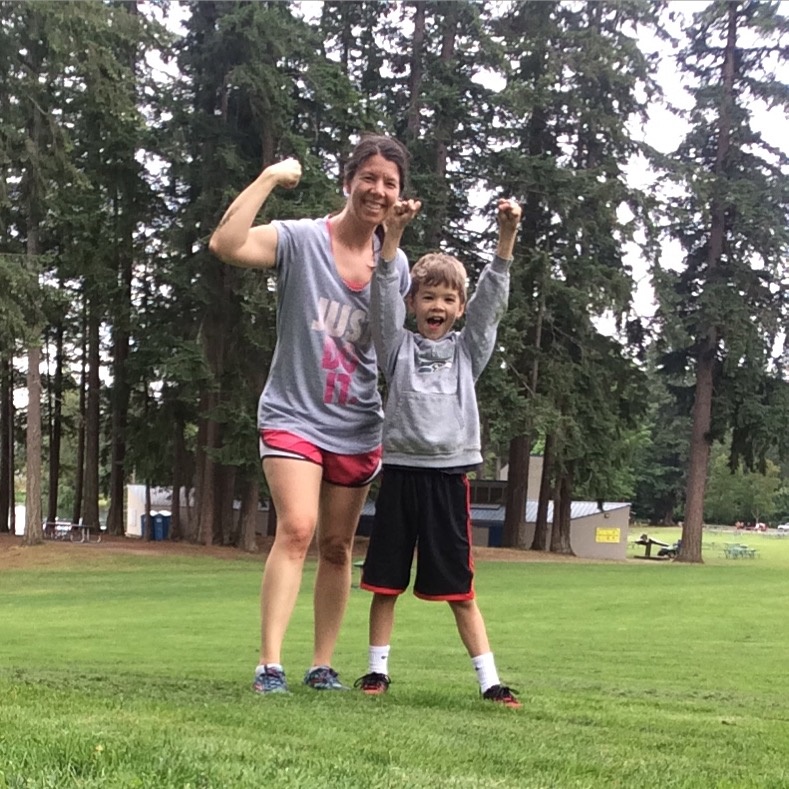 PS: Don't forget to catch a new episode of Spartan: Ultimate Team Challenge on NBC tonight!