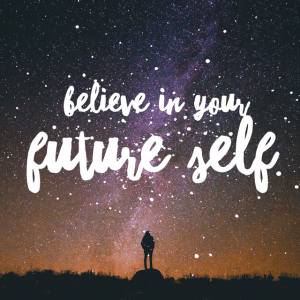 My Metabolic Prime results after Week 5 are super uneventful, guys!
So now I need to do some more detective work because overall my Sleep Hunger Mood Energy and Cravings are all in check, but it doesn't seem like the fat is coming off. I feel stronger, I have more energy, but the scale and the measuring tape aren't moving.
I was exactly the same weight as last week. Inches didn't move enough to even mention.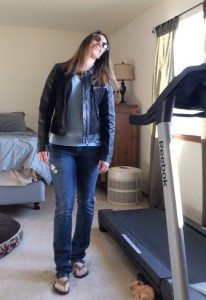 Because of what I'm eating I don't feel hungry all the time like I used to. I definitely think that's due to a higher protein and veggie diet, less starchy carbs overall. I just know now that carbs don't last for me. I burn through them like a Kardashian kredit kard.
But I wonder…
Maybe I need a little more starch and a little less fat? So I will try that this week and see how it goes.
I was rocking when I did the Metabolic Effect Diet a few years ago, which suggested a few more starchy carbs than what I've been having.
Workouts have been going great. I've been getting them done in the morning and then walking in the afternoons. I even did sprints this morning on the trail!
So, I have something else I want to say: I was listening to Kevin Larabee's FitCast podcast with Lou Schuler the other day and I really loved what he had to say about writing. First, in case you don't know who Lou Schuler is, he is one of the authors of the New Rules of Lifting series of books, and the newest one, Strong (which sounds awesome). Anyway, he's a fitness writer; he's been in the industry for quite a while.
Someone asked him a blogging question. Write what you want to write, he advised. You don't have to write like the magazines. Write what you want to write about how you want to write it. Nobody's telling you to do it a certain way.
Holy shit he's right.
Sometimes, I get so caught up in the SEO and stuff. I can't help it. It's the evil copywriter side of me.
I really want to help people with this blog. I want to help people figure out how to get the most out of their fitness and/or running and/or weight loss journey, and so I get caught up in how to get my message out to the most people.
I'll try to be better.
Books I Mentioned
These are affiliate links; if you use the links to buy, I may get a small percentage of that sale. I have read both the New Rules book and the ME book; so if you have questions about those, please ask! I recommend both. However, Lou Schuler says Strong is an updated version of New Rules that is better. Will definitely be getting it!