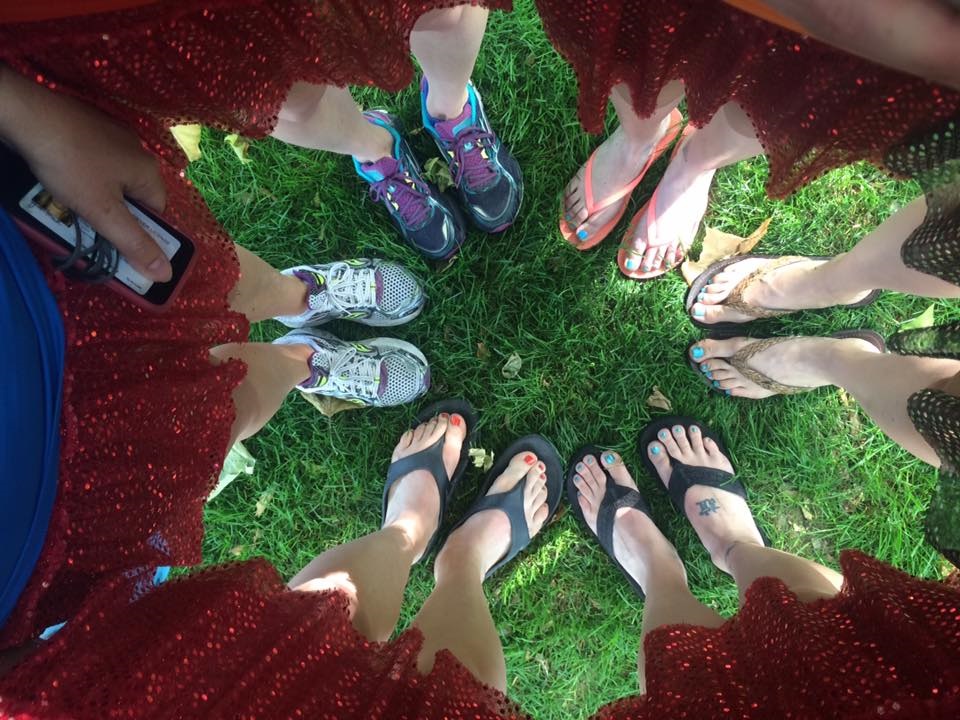 Team Honey Buckettes turned 5 this year!
This was our fifth year running the Rainier to Ruston Relay, a one-day 51-mile relay. I hope we are still running it when we are old ladies.
This year, we had some changes. Mel's friend, Jami, joined our team, and we became a 6-person all-female team. In 2012 and 2013, we were a 4-woman team. In 2014 and 2015, we were a 6-person co-ed team. Other changes: I drove my minivan, and we opted to decorate the van up at the start of the race to make sure we got there in time. Last year, we practically threw Tiffany out of the car as the 8 a.m. start was happening.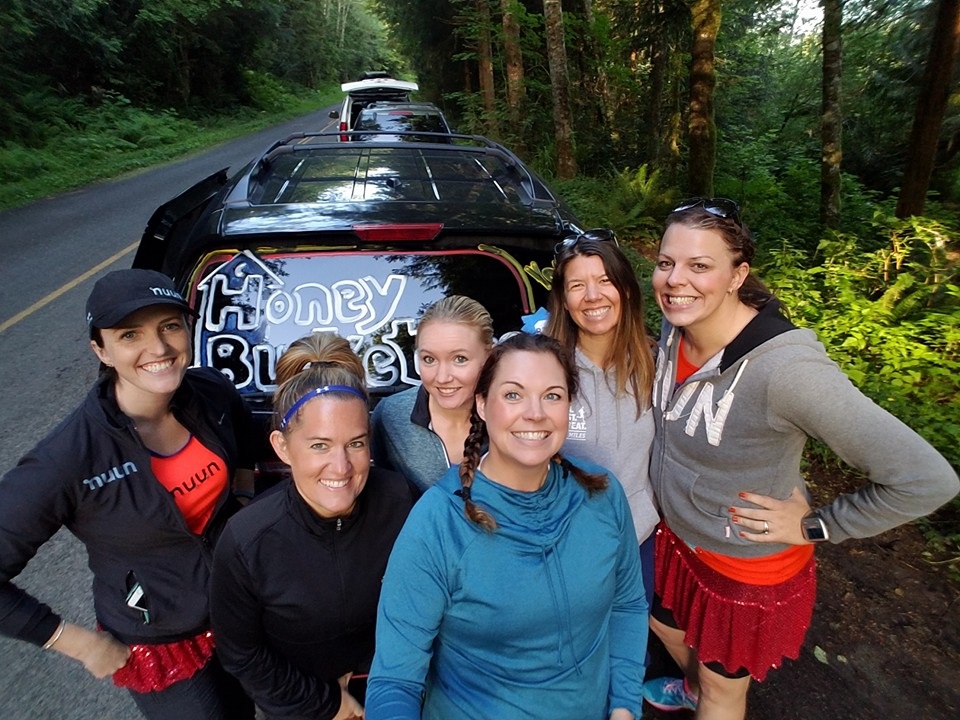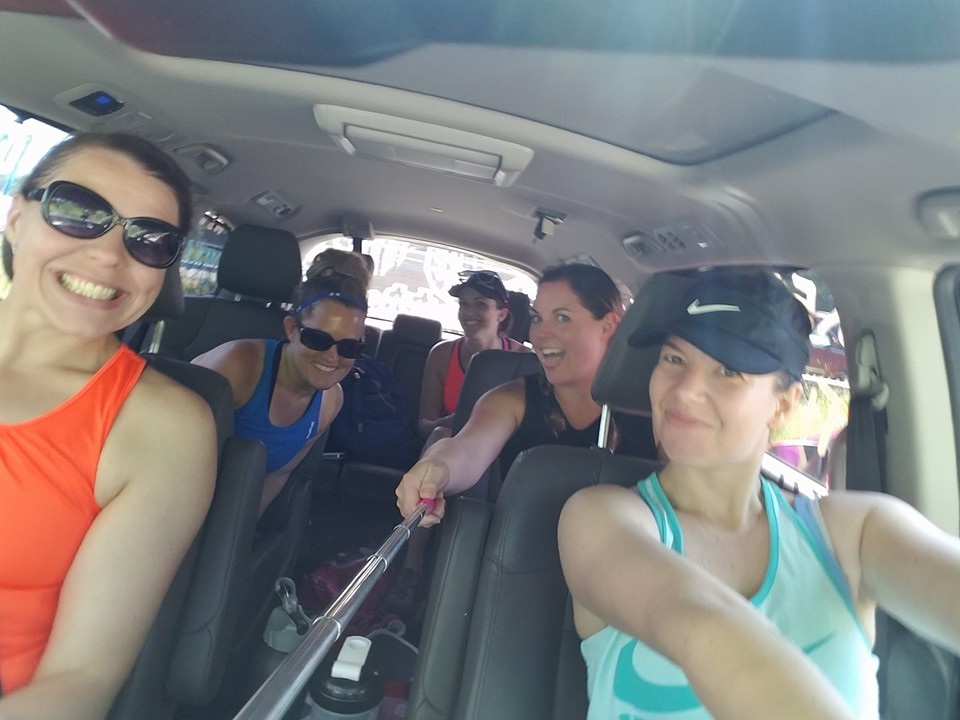 The start of Rainier to Ruston is always exciting because you never know if you'll get to use the Honey Buckets before the race begins. It's such a rush! This year was even better since the race is bigger now and the line was longer than we expected.
Luckily, we made it out on time and Mel started us off with the 8 a.m. crowd (there are four start times now–there were three when we first ran the race in 2012).
Here were this year's leg assignments:
Mel: Legs 1 and 7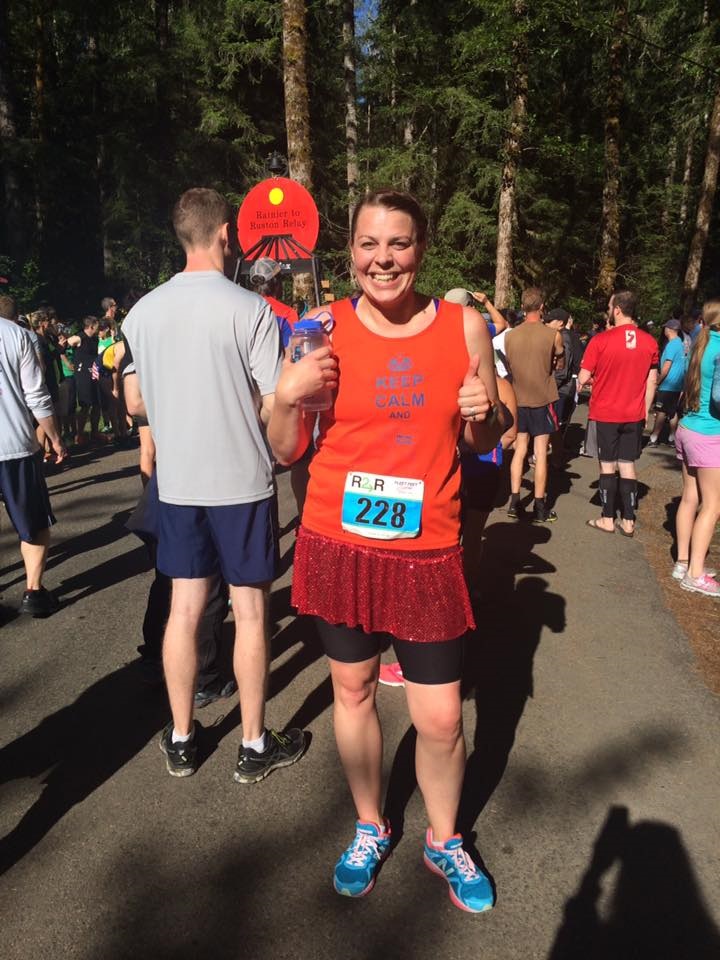 Zoë: Legs 2 and 8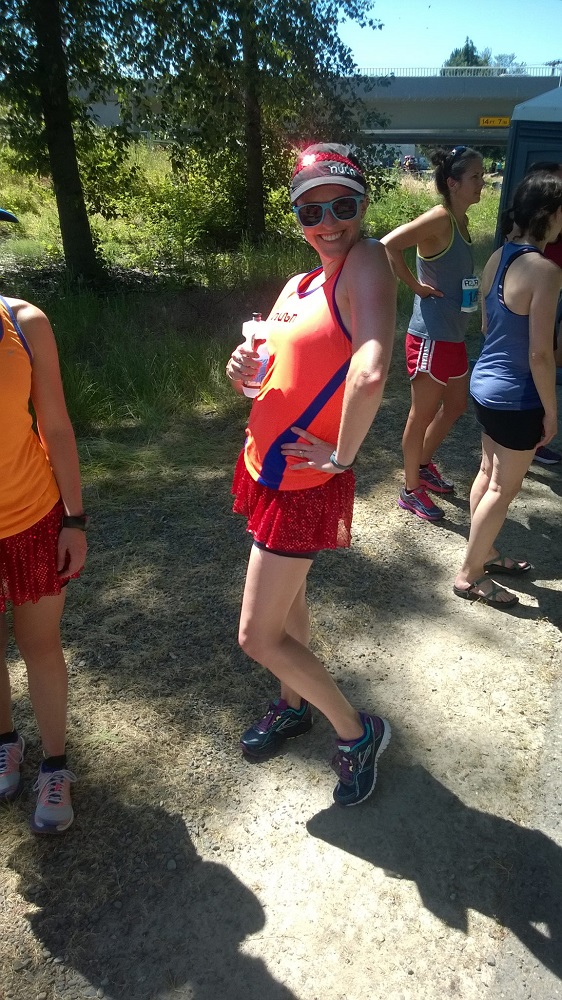 Me: Legs 3 and 9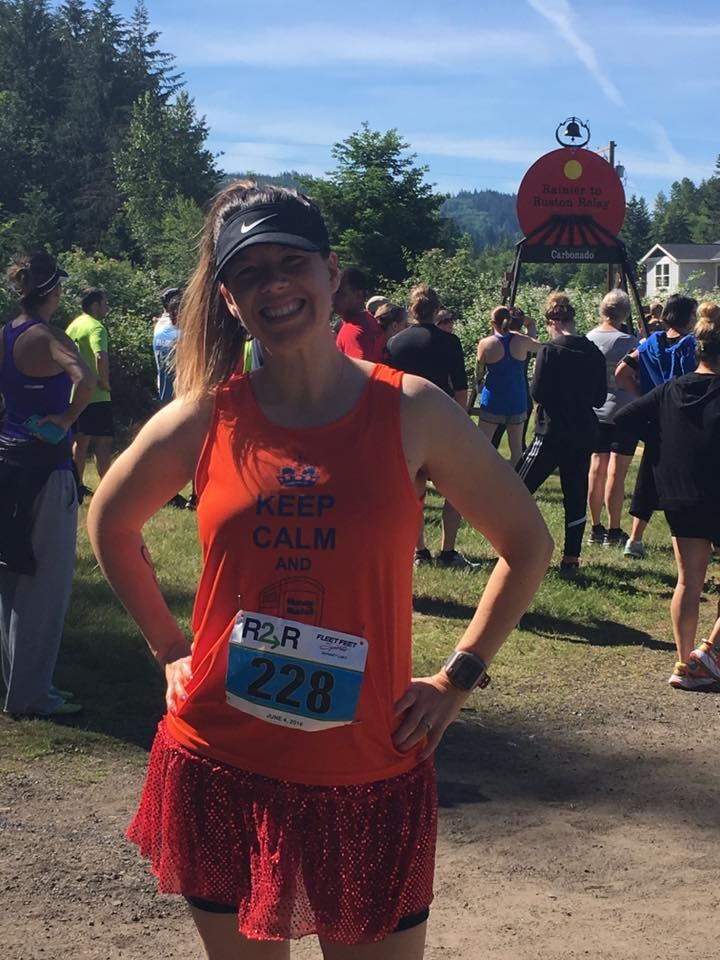 Tiffany: Legs 4 and 10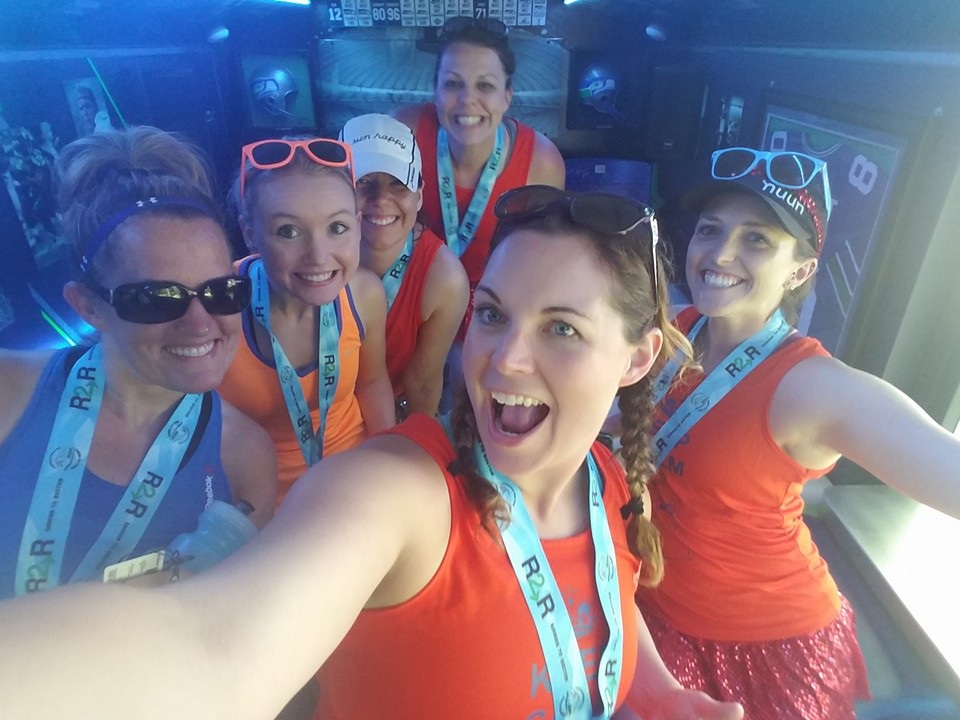 Alyssa: Legs 5 and 11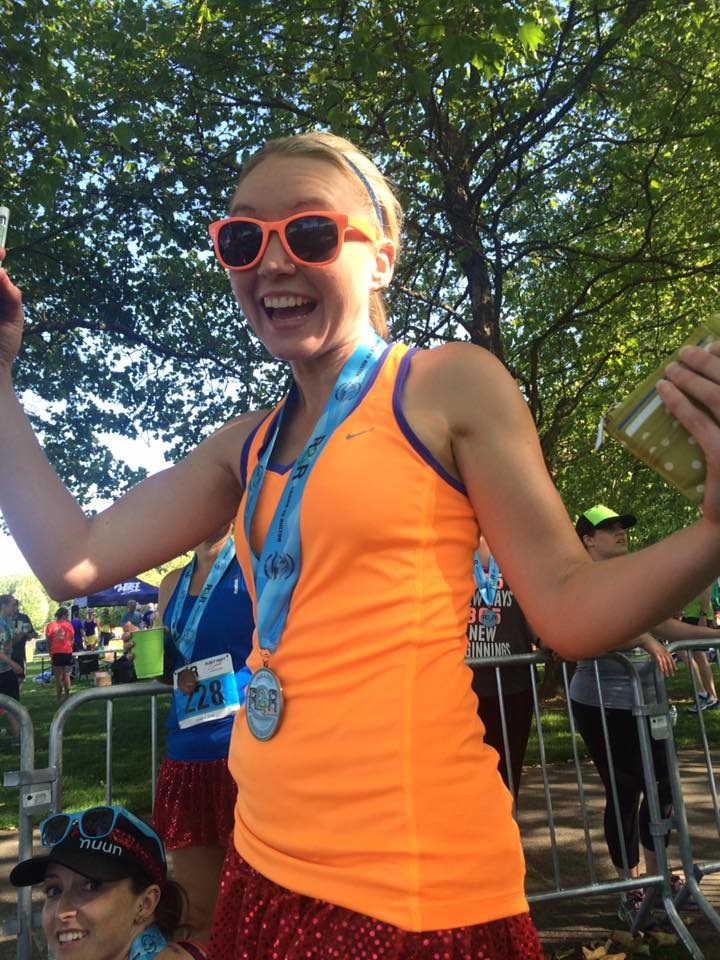 Jami: Legs 6 and 12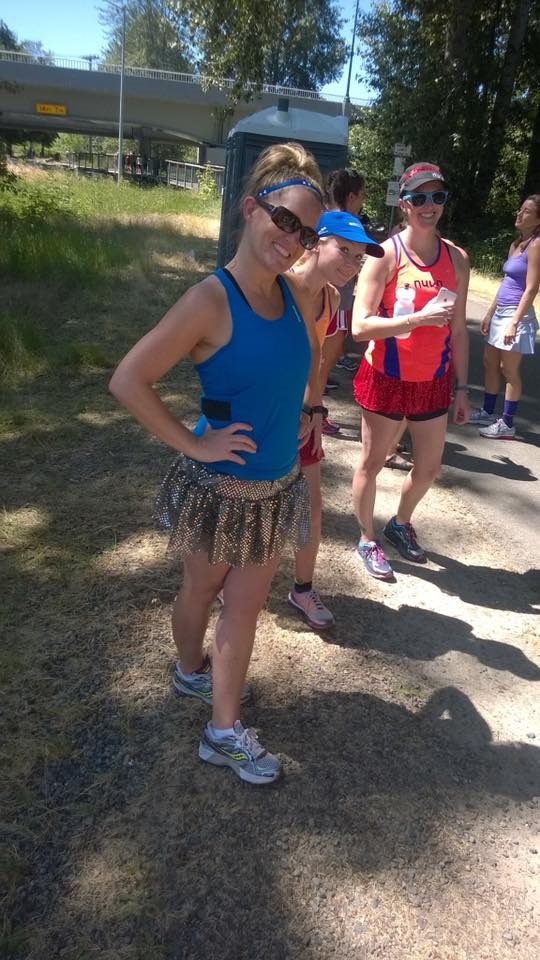 As of this year, I've now run leg 2 (twice), leg 3, leg 4, leg 5, leg 6, leg 9, leg 10 (3 times), and leg 11. Everything I know about 1, 7, 8 or 12 is from driving it or hearing about it.
Let me just cut to the chase and get into the legs of this race. Now that it's been 5 years, I feel qualified to discuss each one.
The best legs are: 1-4.
Leg 1 is the start and it's among the trees and your team drives by and is all excited and honks and screams and plays loud music. (It's possible that's just us.) Leg 1 is not on trail, it is on the road, but it's still really pretty and you can run it fast other than one tough hill. (Of course, this is all according to my teammates since I've never run it–but we do drive it.) Mel crushed Leg 1 this year and even surprised herself at her speed.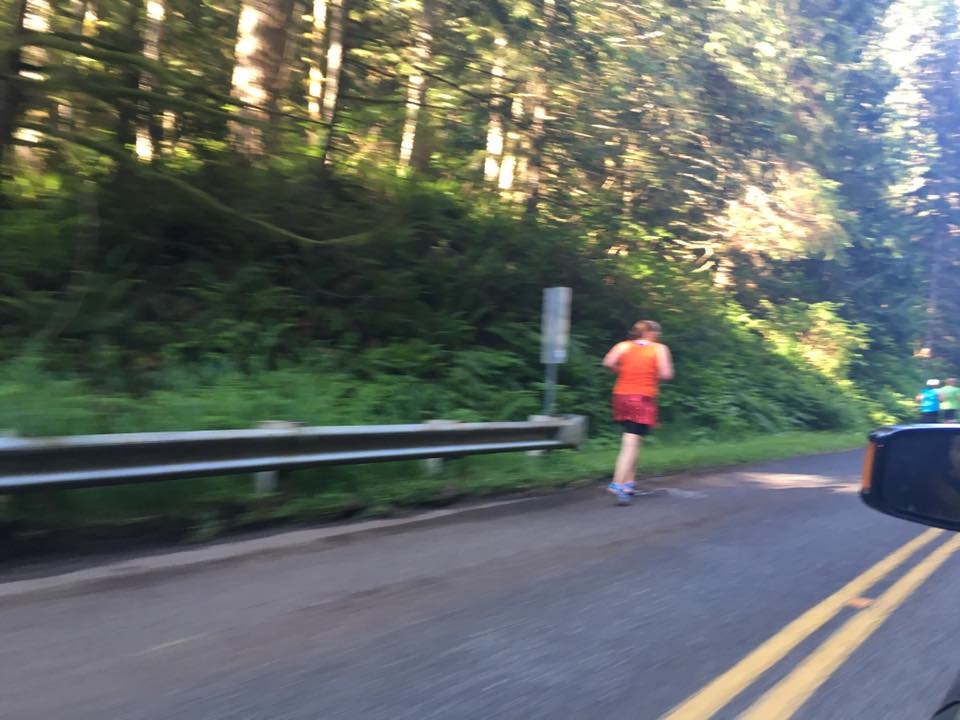 Leg 2 is the toughest leg, but it's amazing. You get single-track trail, you get mud, you get to run with the Carbon River rushing below you. It's a longer leg, too. You get all the glory! Leg 2 is especially tough if you get stung by a bee on your lip, as Zoë did this year.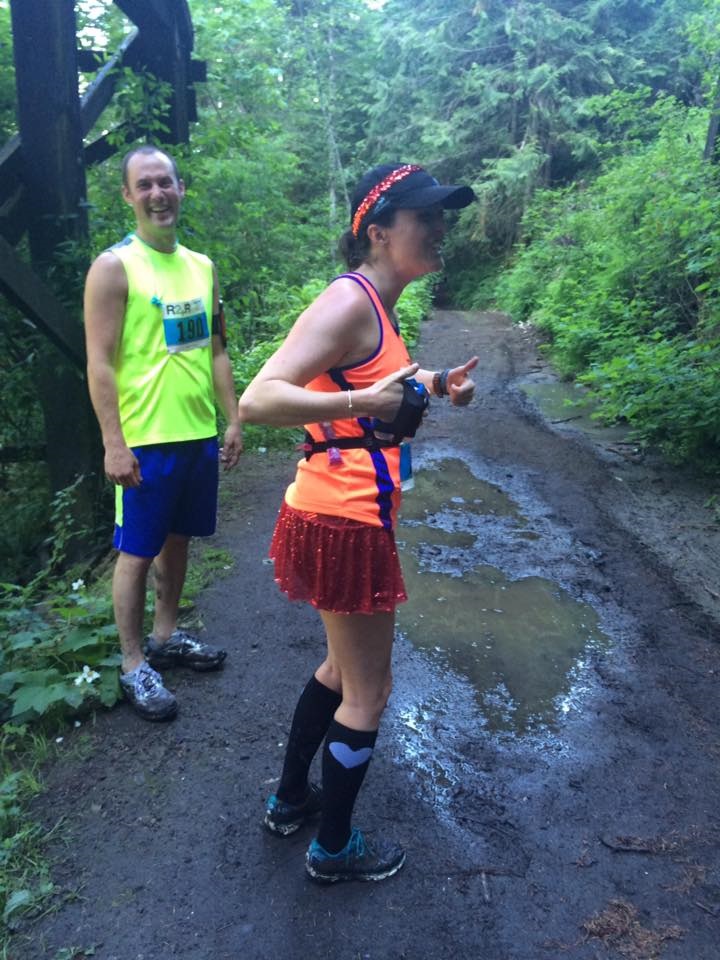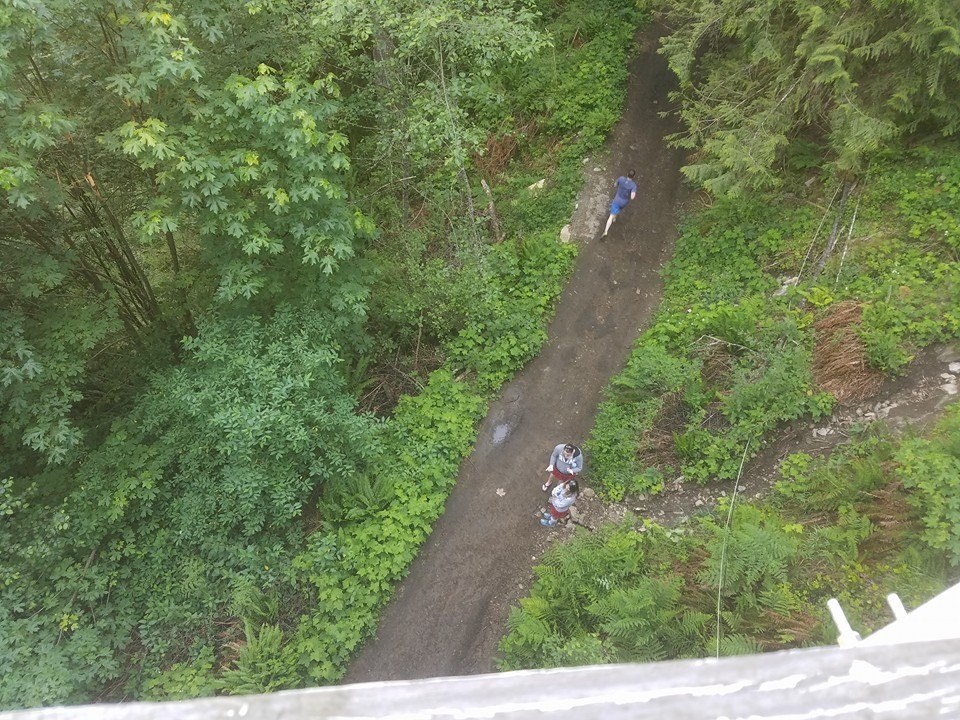 Leg 3 is pretty. It's really downhill, so you can run fast. In fact, I surprised myself with a pace in the 8-minute-per-mile range. It's mostly trail and in the trees. It's a little rocky, I turned my ankle a couple times. It's also tough to pass in a couple places of single-track trail surrounded by giant bushes. No river views, but you're out in nature, and it's only 4 miles. It's the kind of leg you can push yourself on. The last half-mile or so is on asphalt and there is a killer turn at the end.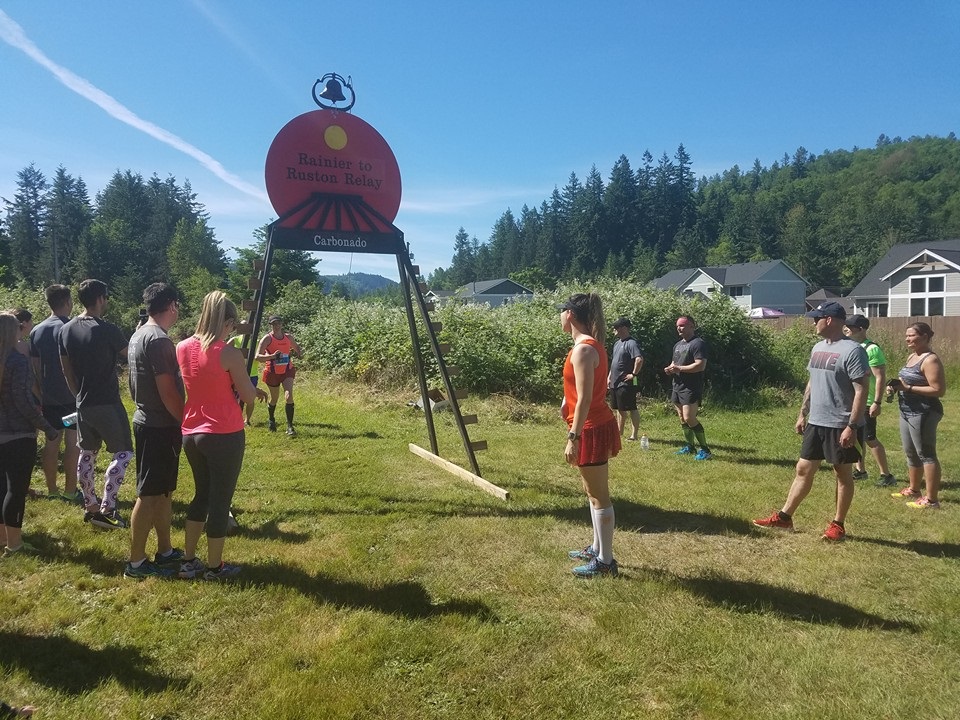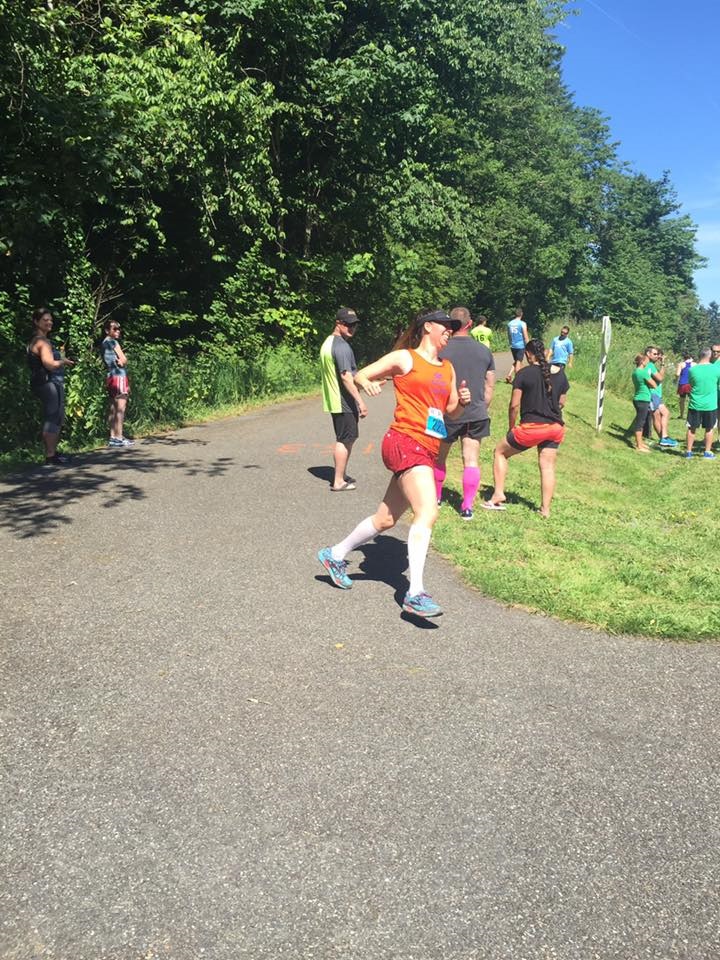 Leg 4 is like legs 1, 2 and 3 mushed together. It's beautiful trail, some of it near a river, and then there's some road running at the end, which I always forget about because the first part of the leg is so beautiful. Tiffany reminded me (read: scolded me for not telling her about the road part, which is also a giant winding hill with no shade). Oops. The fact is, Leg 4 connects the dirt trail to the paved Orting Trail. I ran this leg in 2014–the year I didn't write a race report. I just remember absolutely loving this leg. It was fun, tough and fast.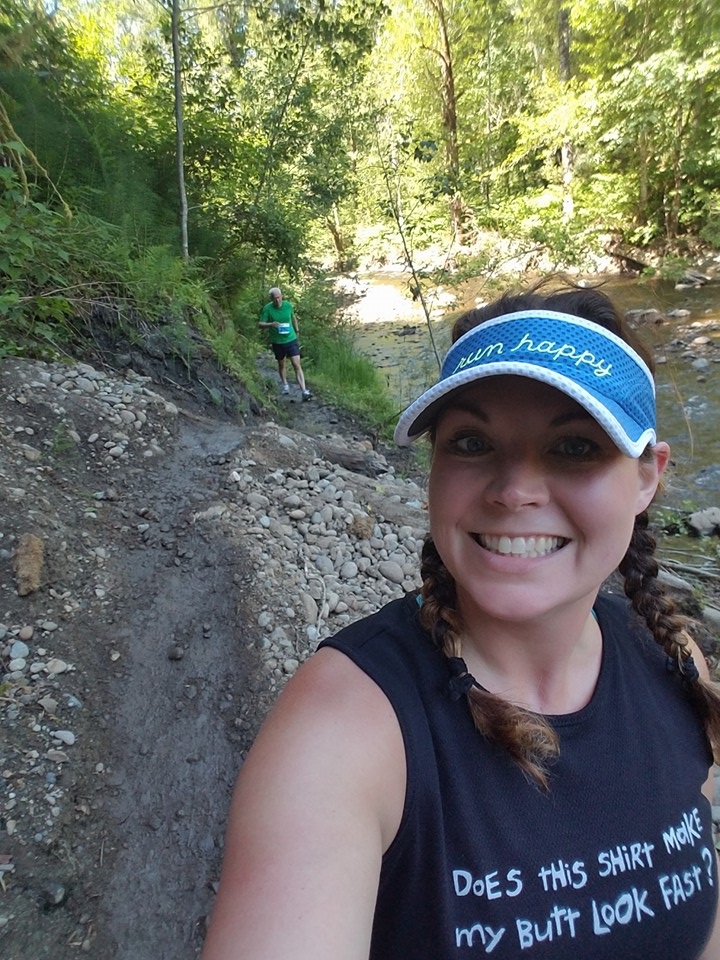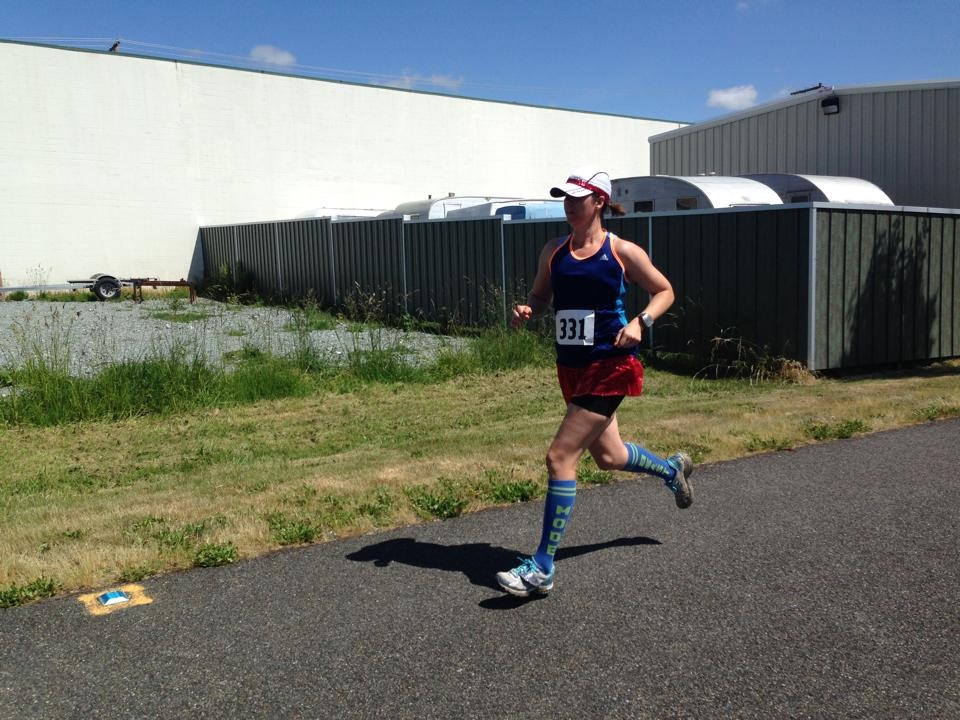 The other legs are good, but they're no 1-4.
Leg 5 is pretty, but it's on paved trail. The good news is that it is slightly downhill and you can crush it. You also get to run over some cute bridges and be near the river.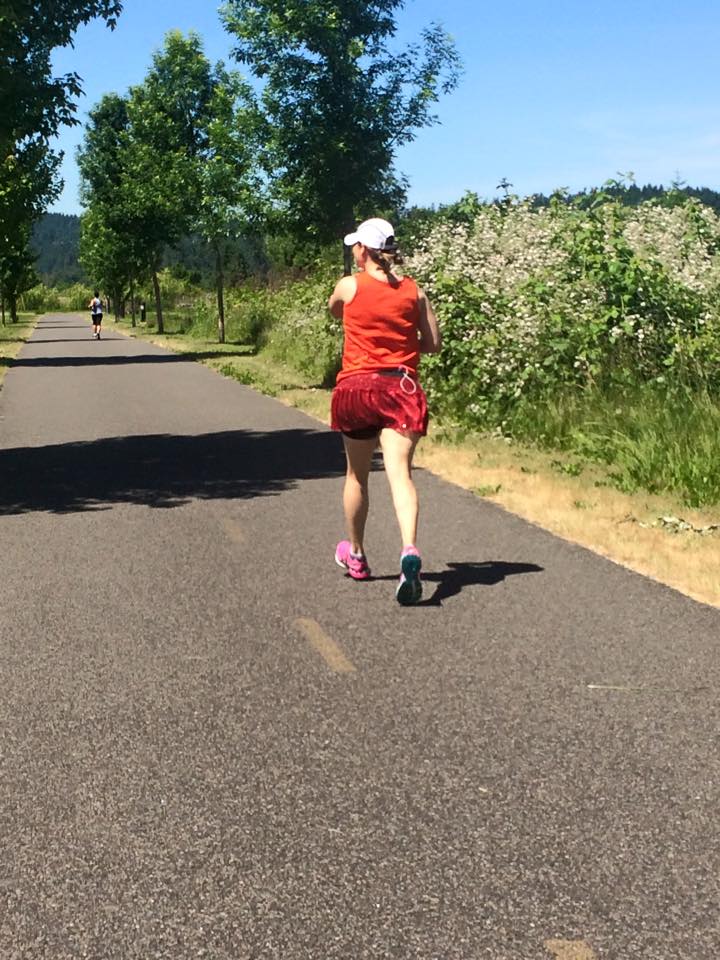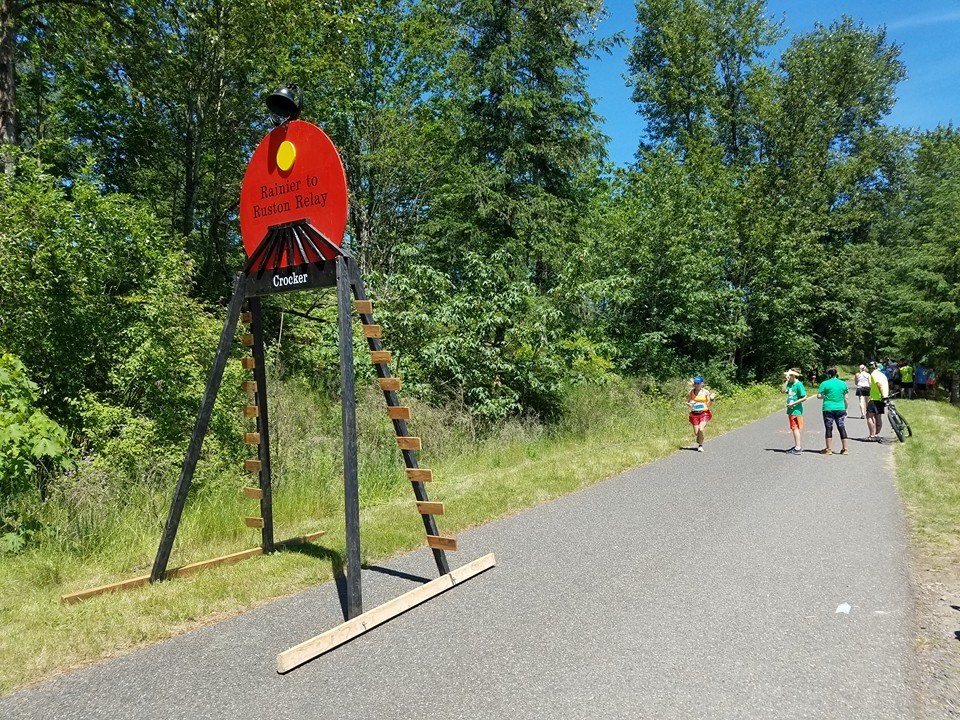 Leg 6 is another super speedy leg. It's short (less than 3 miles) and super fast. Jami was at the exchange before we were ready for her!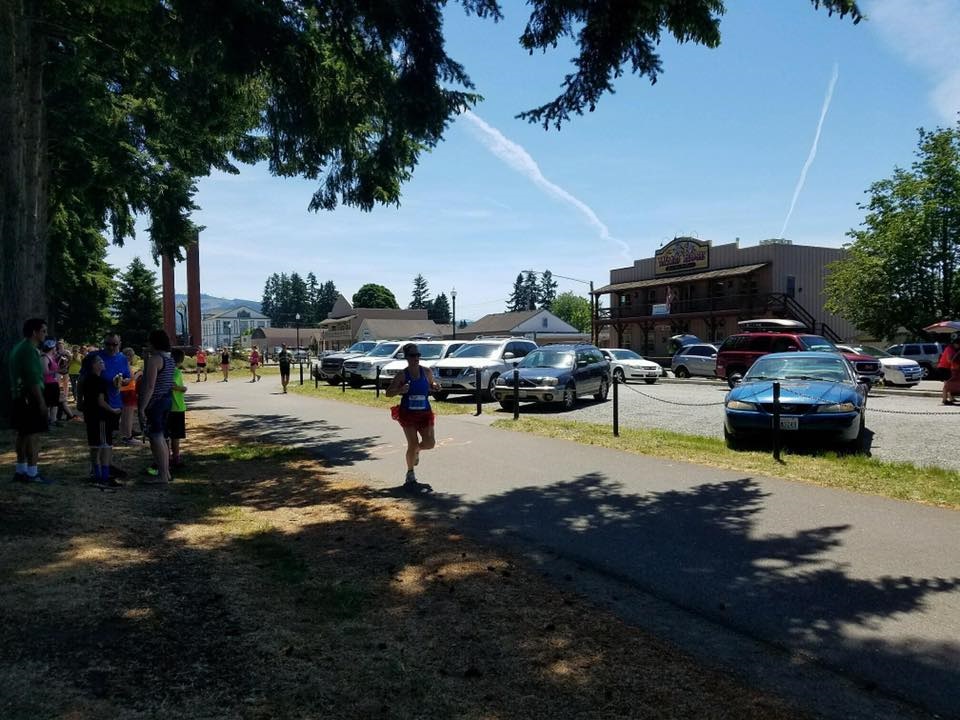 Legs 7 and 8 are on the Orting Trail. I don't know much about them, except that they aren't that eventful. They are on the Orting Trail. I think Leg 7 is mostly on the trail running next to the highway. Leg 8 has no shade.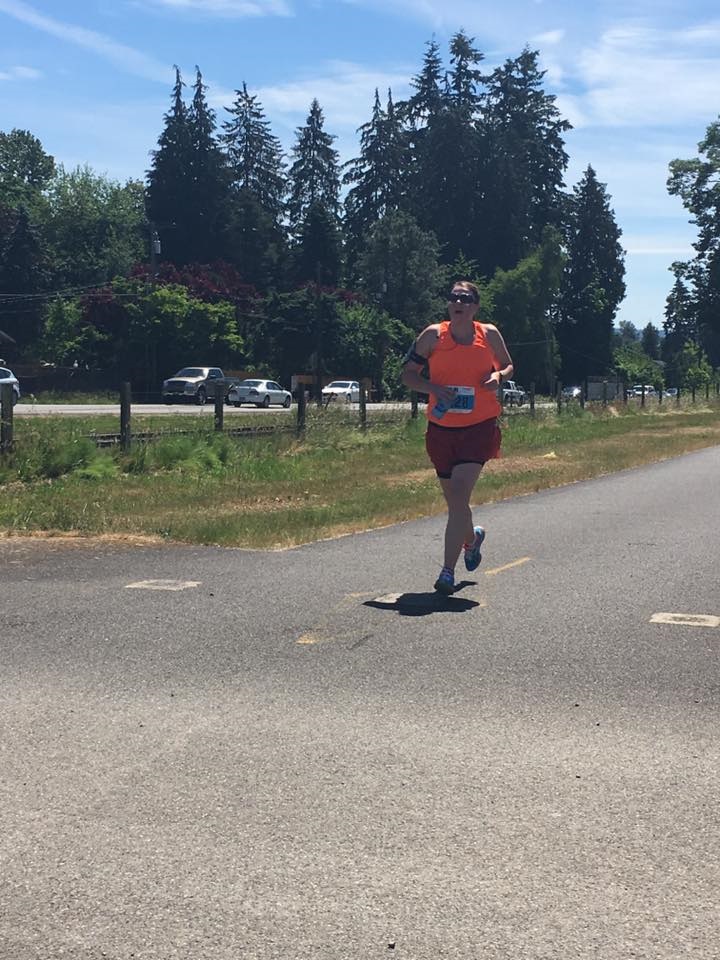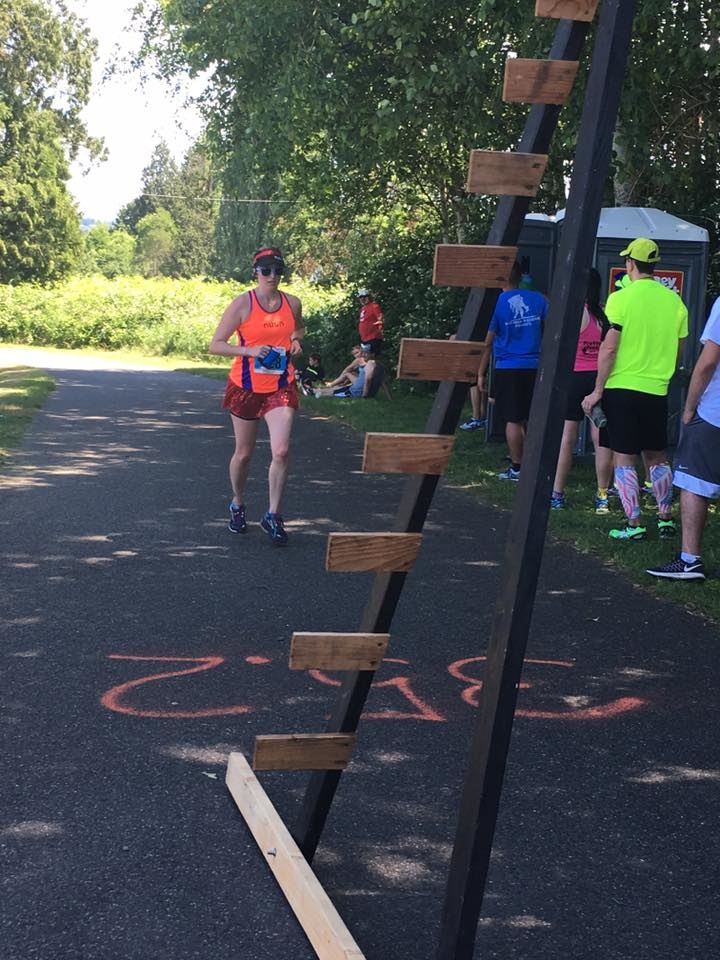 Leg 9 gets you off the Orting Trail and onto the trail next to the Puyallup River. It has a couple of transitional type areas, first through farms and then later through a neighborhood. It has quite a bit of shade along the river and there were tons of families out the day of the race.
By the time I was running Leg 9 it was in the mid-80s. Luckily, I decided to bring my big Nuun bottle full of ice water because I needed it, as did several other people I encountered on the leg. One woman, I'd seen running Leg 8 already, and she didn't have water! I shared with her. Another guy was an ultrarunner that just needed cooling off, so he got some water on his head and neck from me.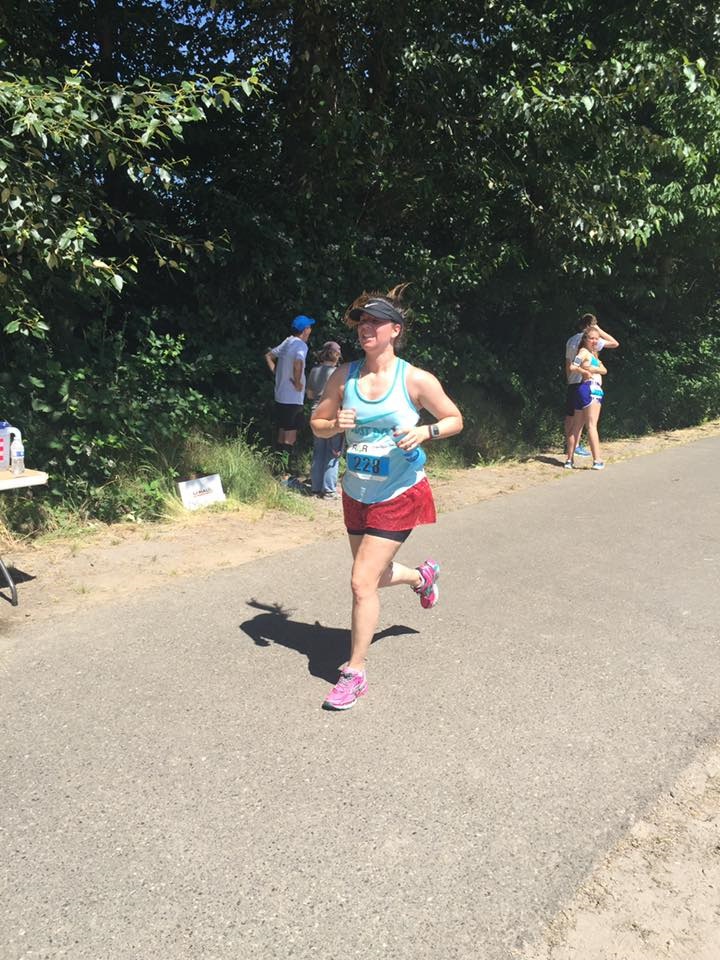 I ran almost two minutes slower than I ran on Leg 3 that morning, but that's just how it goes. I've been practicing mindfulness and being positive, and that really came into play during this leg. My music stopped working, my knee hurt, it was hot…but I tried to notice the good things (beautiful day, happy families, enjoying my hobby), and let go of the negativity. It worked. I had a great time. I also gave myself permission to walk. Just giving myself permission helped, and I didn't end up needing to.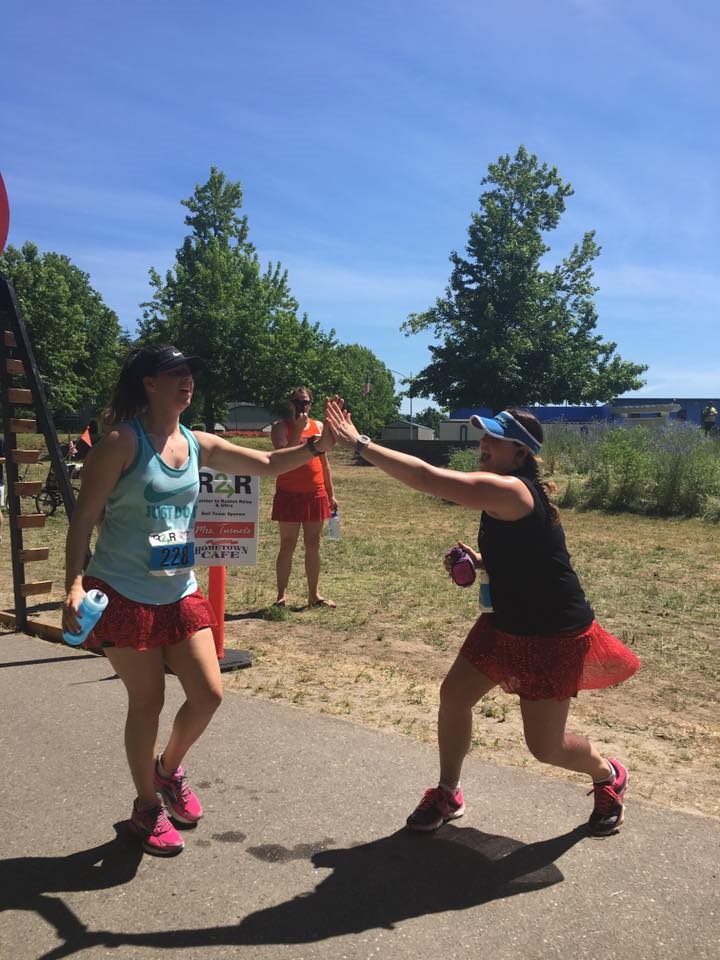 The worst legs are: 10-11.
Leg 10 is 3 miles in sand. The trail is lined with tall grasses and blackberry bushes, vegetation that would be in a riverbed. And, if that's not enough, the trail is down in a canal.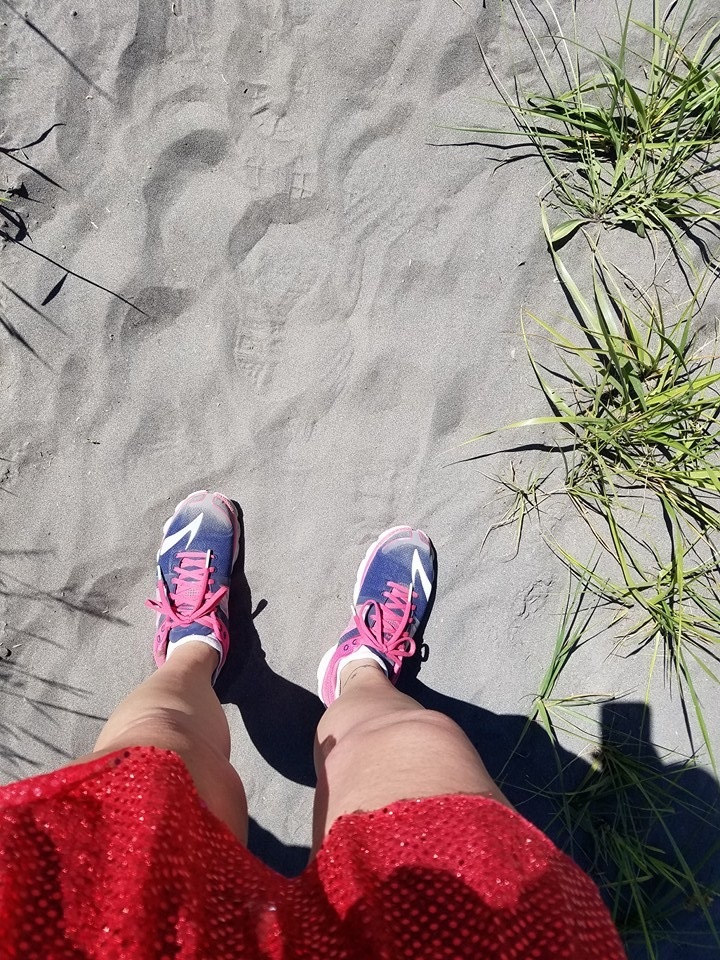 There's no crowd support. There's no shade. It's 3 miles essentially on a beach except you only get a few looks at the Puyallup River, which is I mean, no ocean. There is a place where teams can stop about mid-way through Leg 3, but we never see anyone stopped there. We always stop, and this year we had some extra water, so we filled up ultrarunners' water bottles and dumped water on runners' heads. It felt good to help out. I know I always appreciated it.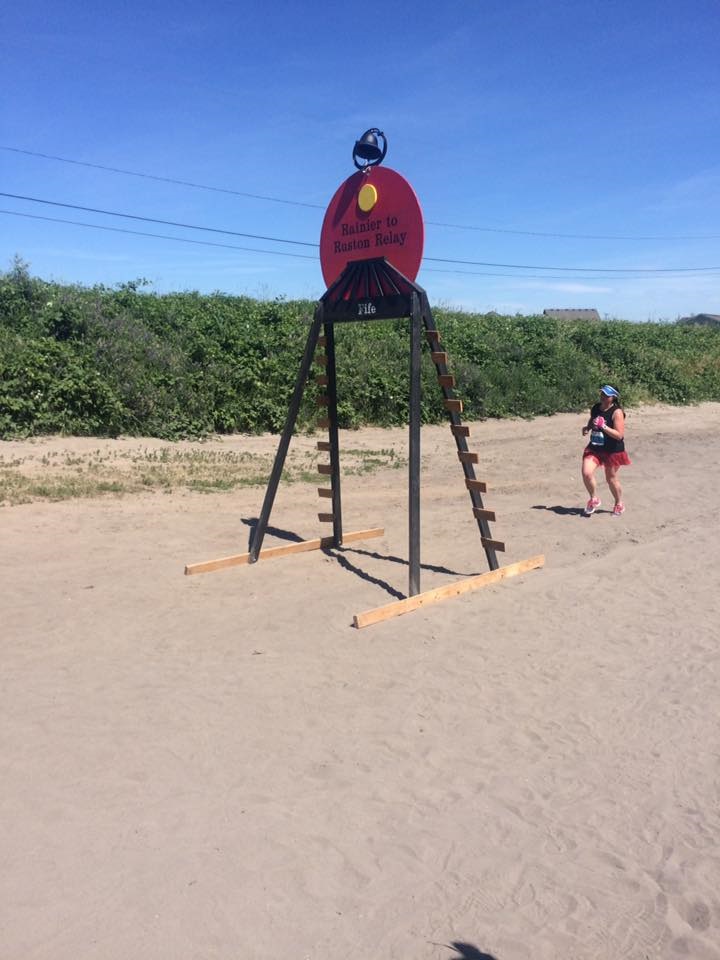 Leg 11 starts in that same sand, then spits you out in industrial Tacoma. You get to run by empty office buildings, through a freeway construction site and past sketchy bars and shady people who ogle your sparkly skirt. This year, this leg was rerouted a bit at the end, and it seems like it would be better. It's a long leg at almost 6 miles, but they shortened it a bit since years previous, and they get you down near the waterfront quicker.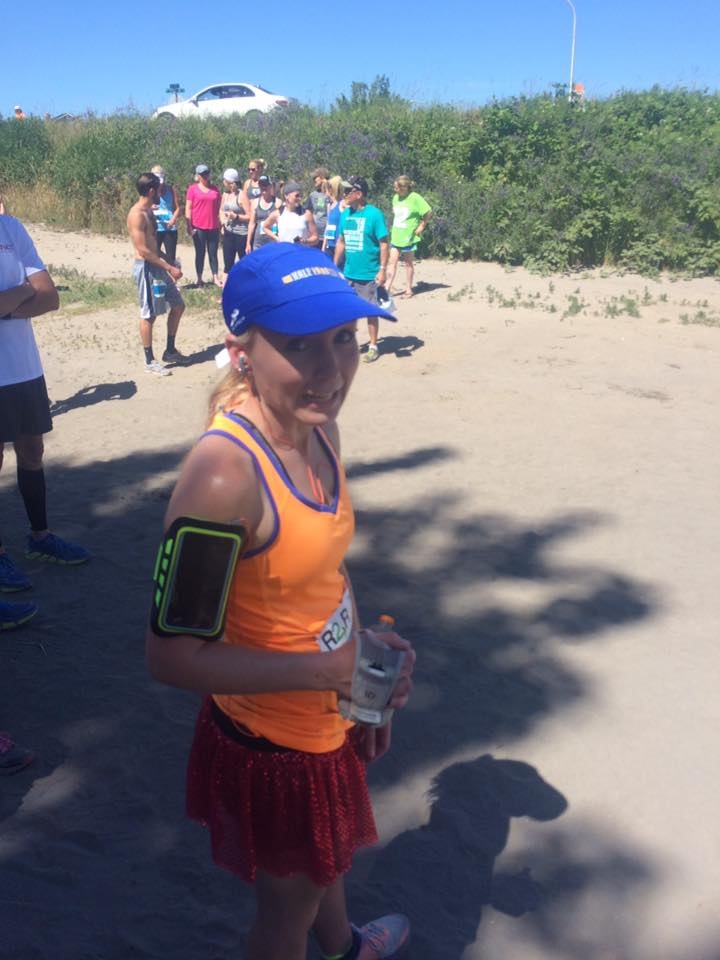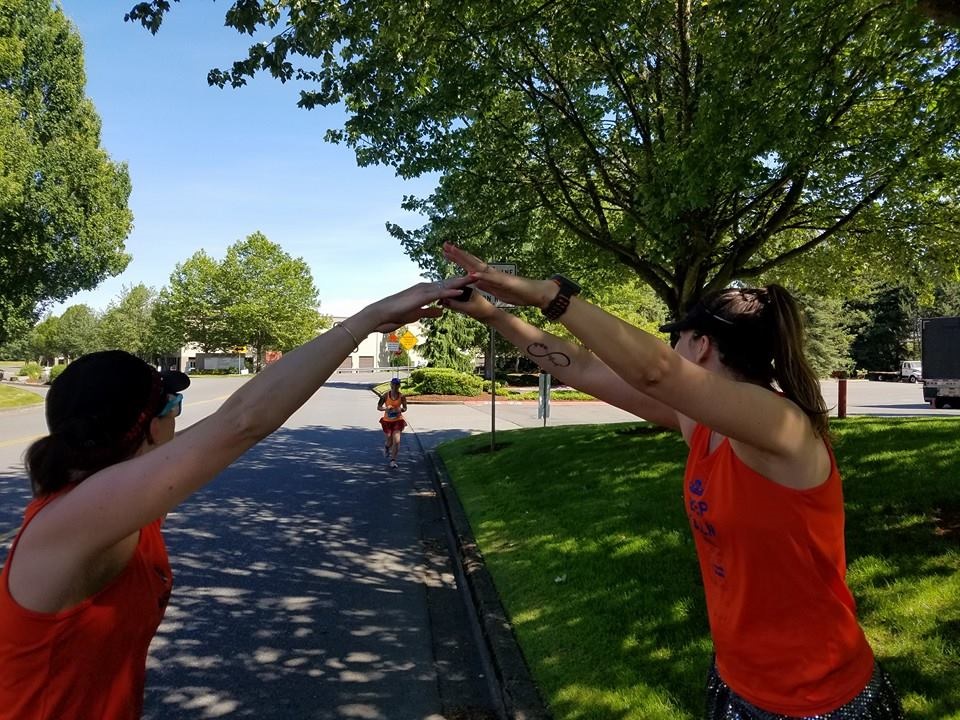 Leg 12 is hot, but it's the final leg! You get to run along the waterfront in Tacoma, but you also have to weave around lots of people who are just out enjoying their Saturday, and other race participants. You also get to photobomb wedding and prom pictures.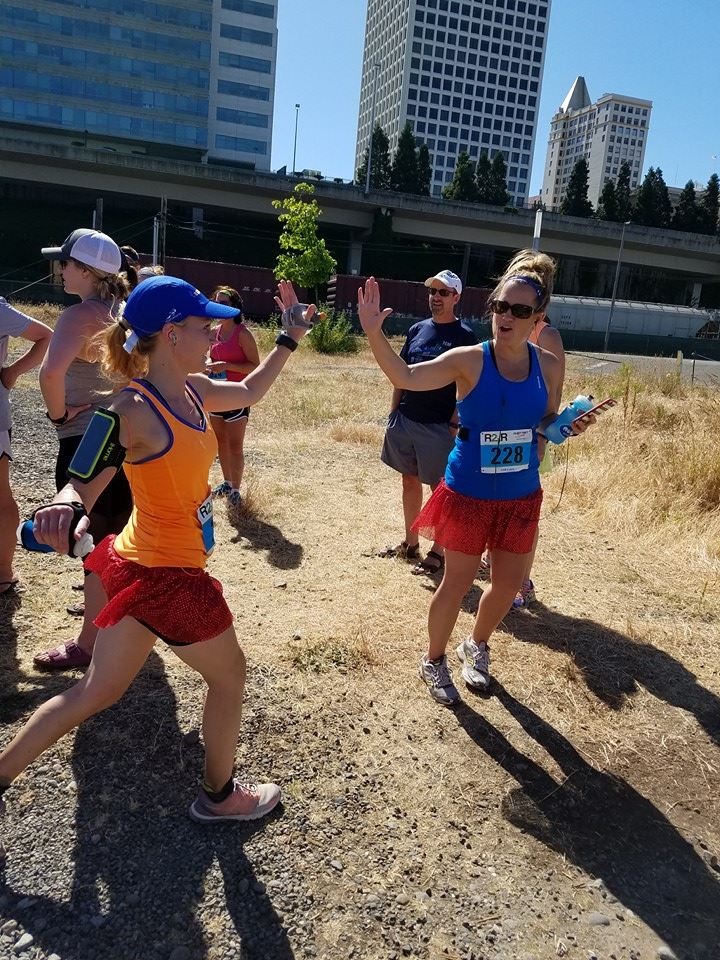 After the race this year, in addition to the group photo…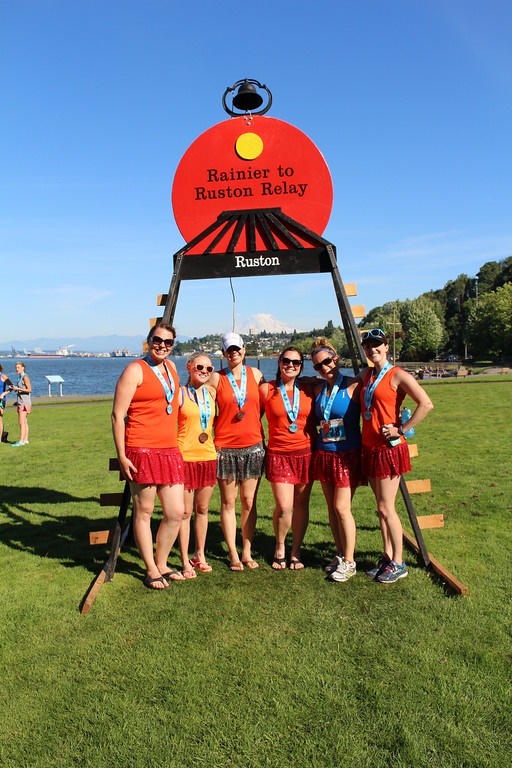 …there was free beer and hot dogs in the beer garden. They also had the Seahawks Beast Mode bus to check out. Of course, we had post-race dinner and beverages, but we were all pretty beat by then.
Let me know if you have any questions about this race. It's my favorite race every year, even with the bad legs.
If you want, you can click on the years to read my 2012 (leg 2, leg 6 and leg 10), 2013 and 2015 reports. I still don't know why I didn't write a 2014 report. You have no idea how much that annoys me…