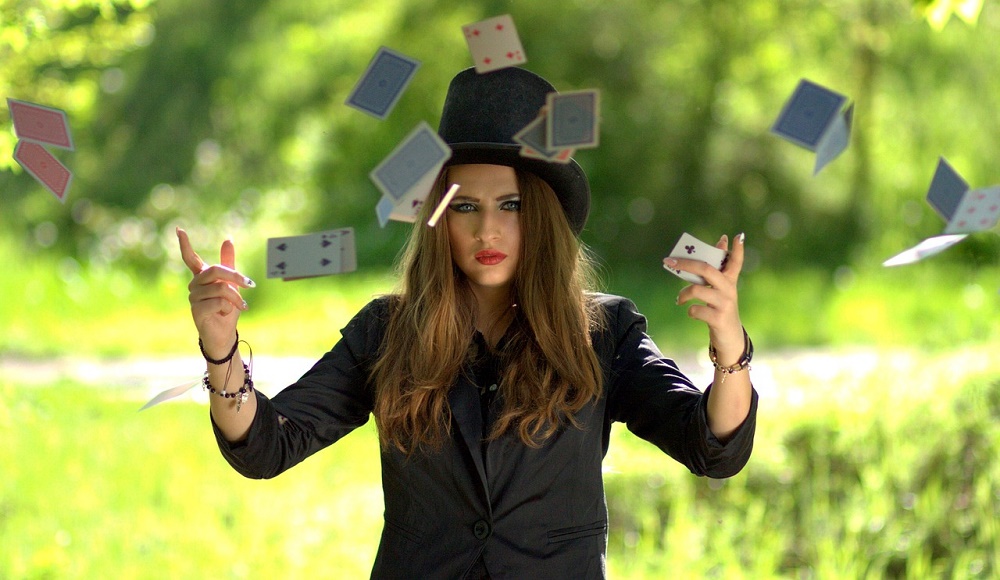 I have shocking news, you guys. Are you sitting down?
Well, stand up.
My husband has been running…and he is training for a 5K…race.
For those of you who might not know, my husband has lost more than 60 pounds since this time last year by walking and by eating well. But he got to a point this winter where he wanted to challenge himself and he started running using the Couch to 5K program.
And then he asked me to sign him up for a race. After I picked myself up off of the floor, I registered us for the Kirkland Shamrock Run 5K on March 11. (Psst: You can use my code MOMVSMARATHON to save 10% on this race.)
All this 5K talk has inspired me and now I want to train for a fast 5K again. Running a fast 5K is like magic. When it's over, you're not sure what happened, but you enjoyed the hell out of it.
Last time I did that was in 2014 at the See Jane Run 5K with my friend Kim. We both killed it and came in 2nd in our age groups. It wasn't a PR, though. I think my PR is still 23:45 from the St. Paddy's Day 5K in Tacoma in 2012. I'm not entirely sure because I don't care enough to look it up.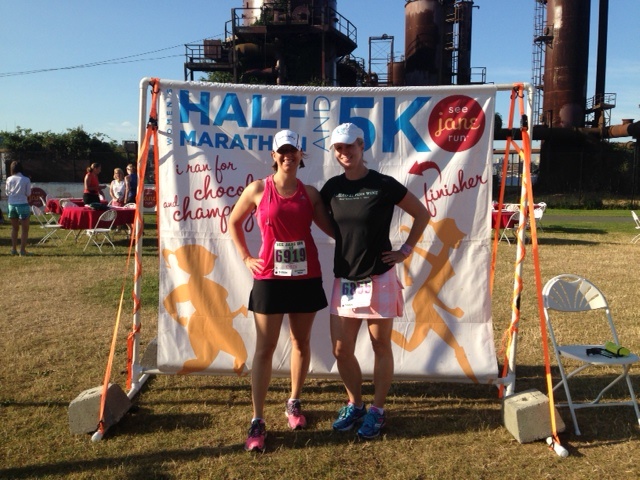 I can beat that, though, right? That course had a huge hill at the end that was like a half a mile long. I mean, I'll be 40 in September, so maybe I should try to crush it in my 35-39 age group one more time.

[affiliate-disclosure]

For this, I will have to call on my old "tricks," to help me slay in a fast 5K either later this spring or this summer.

What are my tricks, you ask? Or maybe you didn't ask, but I'm sharing them anyway.

Give myself time. If I really want to dominate in the 5K, I need to pick one that is far enough away that will allow me to get it right. I have to give myself adequate time to get lean and strong (see below), and then start my run training. In my experience, doing one thing at a time works best for me.

Get lean and strong. I am already doing this, as some of you may know. I work on strength 3-4 times/week. My favorite workouts are from Metabolic Effect and JillFit. The No. 1 factor in my ability to get stronger and stay on the leaner side is consistency. It's my experience that one will not see resulst by working on strength one day a week. Ya need at least 3 days and ya need a plan or workouts that progress. I also recommend using heavy weights. The other part of the equation is eating well for leanness. That means lots of protein and fiber (fiber is vegetables, guys), and the right amount of carbs/starch for your body.

Run. This is crucial. I need to start doing this.

Find a training plan. Who has time to run every damn day? Not me. I have learned over the years to be realistic when I choose a training plan. Also, I've never had luck with free plans on the Internet (with the exception of Jeff Galloway's Run-Walk marathon training). The plan I've used twice to get/go after 5K PRs is from Run Less Run Faster by Bill Piece, Scott Murr, and Ray Moss. I love this book because it is tailored to my current running fitness. It forces me to be realistic. It focuses on speed. And I only have to run 3 days a week. I like to run, but not as much as I used to. I've read and tried MAAAAAANNNNNY running books, and this is my favorite for the 5K and half marathon distances.

Warm up on the day of the race. I think Kim was hating me in 2014 when I made her warm up, but I have to. I cannot run fast on cold legs even if it's hot out. You've all done long training runs, right? Isn't it like Mile 3 where you finally start to feel good? Well, a 5K isn't long enough for that. I don't have time! I have to do some running and stretching before the race. Allow time for that. Leg swings, squats and lunges, and light jogging with fartleks thrown in is how I do it.

Stay focused during the race. I use an old tactic I learned on the cross country team in high school. I focus on a back and then I aim to pass it. Then I pick another back. If there are not backs, I pick a landmark and try to get by it as fast as possible. I know music is controversial, but I use it. There are certain songs that make me feel like I can fly. If music helps you, use it. This isn't the Olympics, people.

Think of a 5K as a sprint. If you don't want to puke at the end, you're not doing it right.

Go forth and slay.