Is finding a good high-protein snack difficult for you? Join the club! We're always accepting new members as long as you…bring a snack to share.
So who else is tired of protein bars?
The thing is, when I need a snack, I always reach for the easiest and most candy-bar-like option and that's a protein bar. Better than chips or cookies, but not as good as apples and Greek yogurt.
The most satiating snacks combine fiber and protein. They won't spike your blood sugar and will keep you satisfied for an hour or two.
Luckily, we have discovered a few high-protein snacks we like over the years. Some are grab-and-go, and some are make-ahead so you can grab and go later.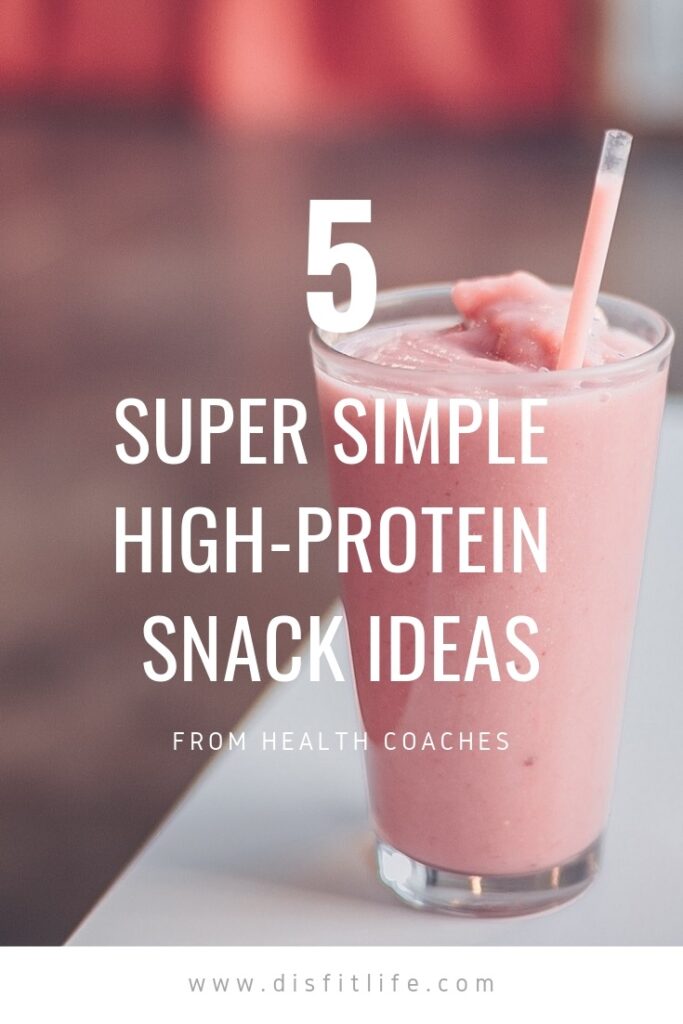 Here are five of our favorite high-protein snack recipes to add to your refrigerator repetoire.
We hope there are some easy snack solutions in here you can use. Of course, these always work, too: hard-boiled eggs, natural beef jerky (watch out for fat and salt content), cut up low-sugar fruits (strawberries, apples, pears), and veggies!
And if you need more ideas, please shoot us an email or leave a comment. Definitely, follow Jamey's Pinterest boards. He pins tons of recipes!