I'm so close I can taste it. Maybe that's a bad choice of words.
I'm only about 15 pounds away from my goal weight. I'm almost there! (Man, I hate hearing that at races.) To help me, Mr. T got me this really cool techy geeky device for Christmas called the Bodybugg (review coming soon). You wear it on your arm and it tracks the calories you are burning throughout the day. Then, you go into the Web program and log your food. You can see what you are burning and what you are consuming. The program sets a calorie deficit for you based on the goals you entered, your weight, etc.
I love that kind of dorky stuff. So it's perfect.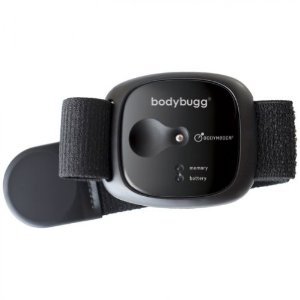 Except I've been gaining weight since I got it. Last week, I almost quit using it, but decided to take advantage of a free coaching session instead. I had a feeling it was me, not Bodybugg that was the problem.
My coach was awesome. And I was right. I wasn't reading my program correctly and I was eating about 600 calories more than I should be — thus the weight gain. I knew I was eating too much!
So, I'm really hoping this week will show a loss now that I'm minding that 600 calories.
This is my fourth goal for 2011: FINISH LOSING THE WEIGHT.
If I am successful at losing 1.22 pounds per week until the end of March, I should be there. Then it's maintenance. I've never had to maintain. I've only ever been trying to lose. I so want to maintain! What will that be like?
Ack! I'm so close I can taste it!