I've been eyeing compression socks for a while. Well, last week, Running Skirts was having free shipping and a bonus gift, so I finally, finally bought some pretty pink Swift Socks HERE. They came with cute turquoise headband. I wore it today for Level 2 of Jillian Michaels's 30-Day Shred and a 3-miler on the treadmill and it didn't slip. 
I got the socks to match my favorite Running Skirt.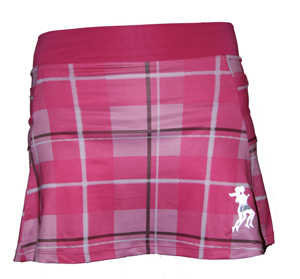 Which also goes with these:

Then, T Junior and I were at the Goodwill and I found an Adidas windbreaker that looked brand new for $8. Guess what color it is?
Here's a clue. I'm gonna end up looking like this:
Can you tell I've been having fun putting my
face on movie stills? Don't worry. It's a phase.
Or maybe a little like this: