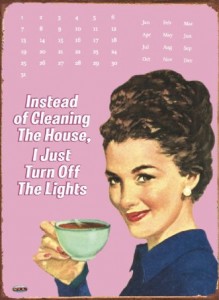 Motherhood, running, working, being a wife — they all pull me in different directions. Life is pretty good when I can balance it all. But I can only keep so many balls in the air.
I hate to clean. HATE. And our house reflects this. It's not a total disaster, but it's
not pretty. Dusting hasn't been done since we picked up Christmas stuff. The vaccum hasn't been run in a couple weeks, I'd guess. AND WE HAVE A ROOMBA! (Two of them actually.)
But the worst of the worst in our house is clutter. It's like wherever anyone is, they drop whatever they are holding and there it sits. I am not blaming this on Mr. T and T Junior. I am guilty of it, too. But it usually gets to me first and so then I run around mumbling about them under my breath while I pick up all of OUR clutter. I do think if there was less clutter, I'd be more inclined to clean because I wouldn't have to spend all my time cleaning up clutter BEFORE I began washing and scrubbing, etc.
What does this have to do with running?
Running, swimming, biking…they all get me out of the house. Where I can't see the mess. If I can't see it, it doesn't exist, right? My point is: I'd rather be working out than cleaning. And that's what I've been doing. At the same time, it bothers me that my house isn't more clean. I mean, it doesn't have to be Martha clean or anything, but it would be nice to walk around my house without feeling guilt around every corner.
I just ordered this book: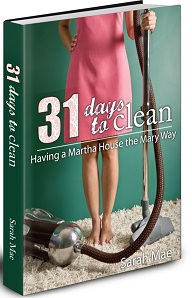 I just need a little motivation. Yeah, that's it. How many calories does cleaning burn?
Is your house clean? What's your "favorite" chore? Least favorite?
I don't mind folding laundry. I HATE cleaning the bathrooms.