I have to break up with the trail. 
Mr. Higdon wanted me to do a 10K race today, but obviously, I didn't have a 10K race to run. I decided to run six miles since my speedy-for-me 3-miler yesterday plus the time change plus getting up early to meet my word-count goal (YES!!!) for NaNoWriMo totally wore me out.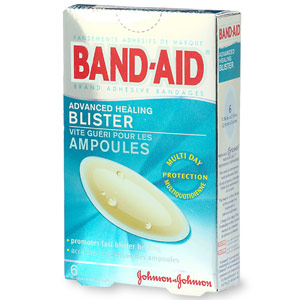 I was really, really tired this morning. But I got ready to go anyway. It was sunny outside. And not that cold. I was going to wear my short-sleeve Issaquah Salmon Days t-shirt with my tights, but then I remembered I'd be on the shaded trail for most of the run and chickened out. I also wore my hydration belt, which I packed with my phone, a strawberry NutriGrain bar, Burt's Bees lip balm and a Band-Aid blister bandage (just in case).
It didn't take long to regret my clothing decision. I rolled my sleeves on my REI shirt up to my elbows. Now, I understand the appeal of the Moeben Running Sleeves. Other than being a little too warm, the first couple of miles were uneventful. Then I ran into this: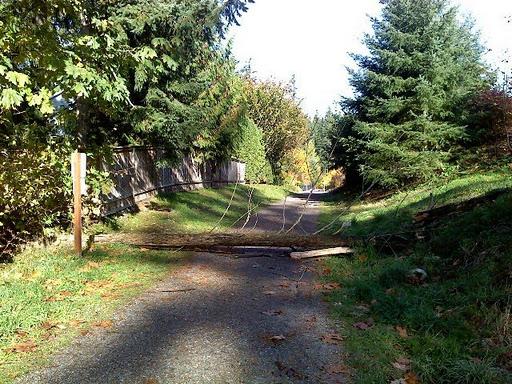 Good thing I didn't have the jogging stroller with me, eh? This part of the trail still has houses on both sides and I felt bad for the homeowners who will be replacing fences, but it was kinda cool, like a real cross country course.
There were a lot of people out there today, which was nice, but they seemed to come in waves. Sometimes I'd see up to 10 people in a minute and then I'd see nobody for five minutes.
There's one portion of the trail that is absolutely beautiful because it goes right through the middle of an arboretum. I've taken pictures of the area before.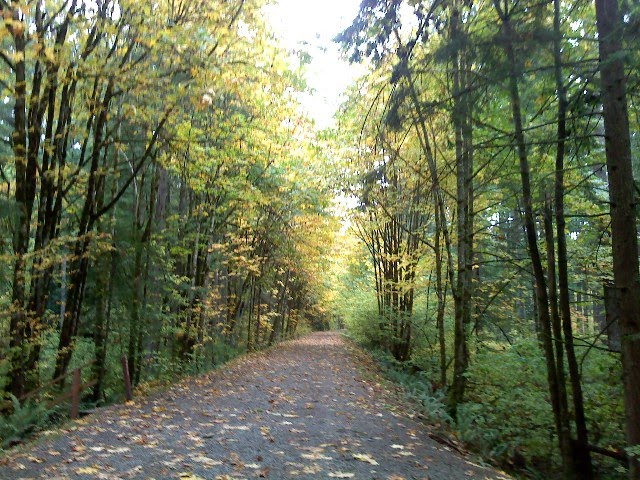 This is from about a week ago, but it looked about the same today, just more leaves on the ground.
I got to my turn-around spot at the bridge that goes underneath the road. This is where I planned on eating my NutriGrain bar. I needed it. I was TIRED. It'd only been three miles, yet it felt like eight. I had a little trouble getting the bar out of the zipped pouch because it's behind me. I had to take EVERYTHING out, then cram it all back in with the exception of the bar. I tried to stay running and sort of did.
I'd had one bite of my bar when I thought I saw something shadowy up ahead on the trail — about 20-25 yards away. Was it a post with a sign? Some kind of plant? It wasn't a person. I kept running toward it until I realized what it was: a deer.
At first, I thought it was cool. I slowed to a walk and got my phone back out so I could take a picture. I took a couple, but my phone doesn't have a great zoom function. Then it started walking toward me.
I stopped.
It stopped. It looked left.
My heart stopped. It had antlers.
Dude. I ripped the Seahawks game out of my ears. Are bucks dangerous? I didn't think so, but I know I've heard of them attacking people. The antlers didn't look that big. It wasn't a 5-pointer or anything. Maybe two points.
The buck was walking toward me again.
I picked up a rather long and particularly antler-looking stick that was on the ground. Some people came around the bend — coming up behind the buck. They were probably the same distance to him as I was.
The buck was still walking toward me. We were probably 15-20 yards apart now. I really did not want to get into a scuffle with a buck. I held up my stick. He stopped. Then he turned to the left and ran down into the arboretum.
I did not drop my stick. I kept it up as I walked loudly through the area he had been in, checking to my right and behind my back the entire time just in case he decided to come back up on the trail. I was shaking a little. The other people were in earshot now, just a few yards up ahead.
"Did you see him?" I asked.
The man with a tiny dog answered. "It was a buck?"
"Yeah, a young buck."
"I thought it was a female. Did he have points?"
"Yeah, I think two. I guess I can drop my stick now."
The man and his wife (I guess) laughed. They didn't seem scared at all. I bet the dog was laughing at me, too, and that dog was about the size of my foot.
I popped my earbuds back in and continued. I still had just a little more than half of my run left. As I passed people, I considered telling them that there was a buck in the arboretum. But they all had partners. Nobody else was by themself. Just me.
Thank goodness it was just a deer and not a bear (which have been seen in our area) or a cougar (which also have been seen in our area). Mr. T told me I did everything wrong, though: I was challenging the buck by pretending to be a bigger buck with my oak tree antlers, and then shuffling my shoes noisily on the trail could've been considered by him to be hooves getting ready to charge.
According to Mr. T, who grew up in Alaska so I tend to take his advice on matters of nature, I should've made a loud noise that he's not used to, like scream, yell or make my phone ring. "Now, if it was a moose, you should just turn around and walk the other way."
"WE HAVE MOOSE HERE?"
"No."
Dude, don't scare me like that. I said, "Well, I think I'm done with the trail anyway."
"Why?"
"What if it was something worse. Like bears are getting ready to hybernate right now."
Mr. T laughed. "Bears are more scared of you than you are of them."
Yeah, right. I doubt it.