Have you ever read But Not the Hippopotamus by Sandra Boynton? It's about a hippo who gets left out of things by a hog, a frog, a bear, a hare, a moose and a goose, written in Boynton's typical silly rhyming prose. Each page ends with But not the hippopotamus. At the end, when the animals stop and invite the lonely hippo, she waffles.
But she just didn't know.
Should she stay?
Should she go?
I was the hippopotamus today, not that I much like comparing myself to a 4,000-pound prehistoric water horse. I couldn't decide on anything. I just didn't know. Should I stay home? Should I go running?
But YES the hippopotamus!
Boynton's hero decides to go and so do I because I know I won't get to run until Friday, especially with it getting dark at 5. I felt like crap, though, and really didn't want to run 5 miles. I definitely wasn't doing the trail and I loathe the neighborhood route (again). So I put the BOB in the Odyssey and the kid in his carseat, and we drove a few minutes down the road to the end of the paved Cedar River Trail (CRT).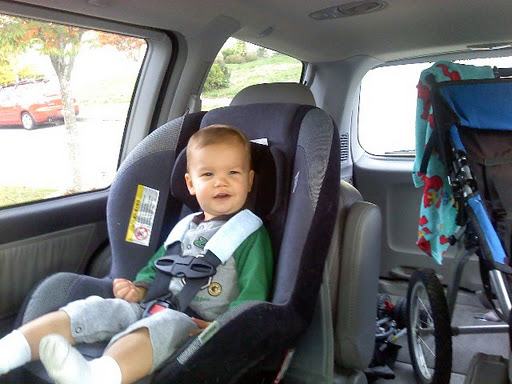 Today, I learned I'm not a run-four-days-in-a-row kinda girl. I did 5 on Friday, 3 on Saturday and 6 yesterday, plus about a 2-mile walk with Mr. T and T Junior last night. My body was like, Take a break lady. And I was like, I'm so with you, Body. I don't know what Brain's problem is. I don't even know her anymore.
The CRT at this end is long, straight and next to a pretty busy (and loud) highway.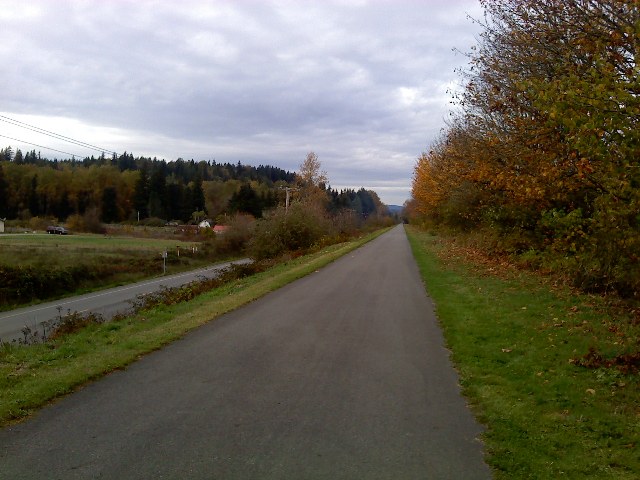 This guy's humongous bonfire was making it hard to breathe on the way out and on the way back.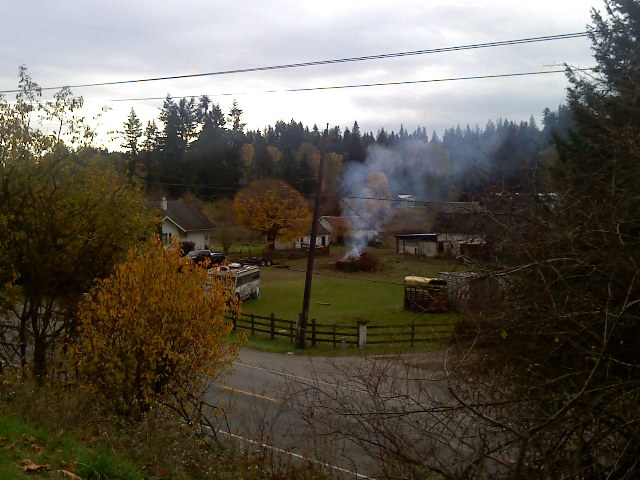 But it was pretty, especially on one side.
I had to keep stopping to show T Junior the cows and horses on the north side of the CRT.
The south side varies. It's mostly cluttered with junky retail stuff.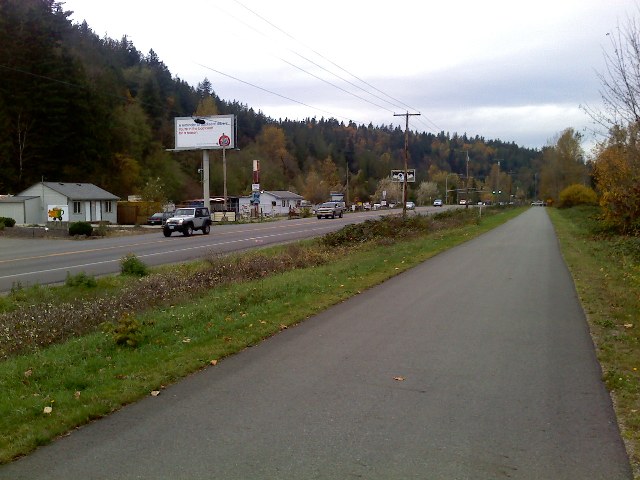 The first 2.5 miles were pretty uncomfortable. The half-bag of Pirate's Booty I ate for lunch was expanding in my stomach and my upper body felt tight like when I'm stressed. Maybe I am stressed. I don't know. Luckily, the way back was a little better. I was surprised it only took me an hour because it felt like I'd been out there for at least two.
I'm glad I followed the hippo's lead and went running. Maybe next time, I'll go shopping for a new running hat with the cat and the rats*.
*Really, it's in the same book!