Blogger's Note: I decided to name my purple 5-pound weights Dumb and Dumber. I know it's not creative, but you have to admit, it's catchy!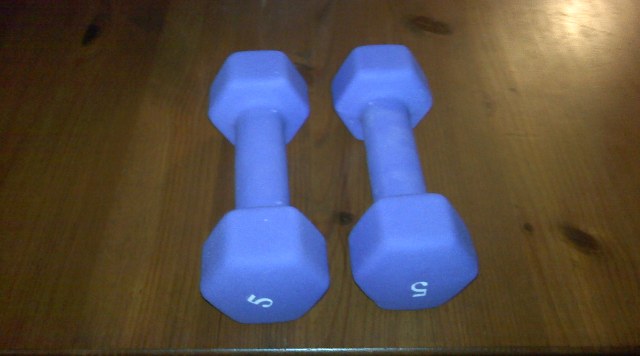 Dumb and Dumber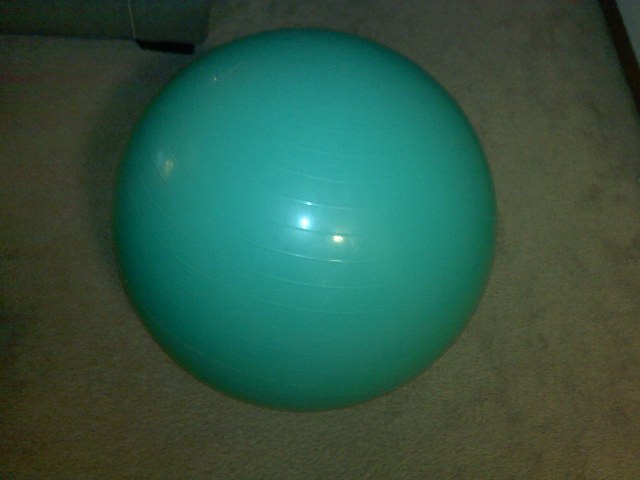 Mr. Bouncy
Mr. J
A really short blog post!
Tonight, I did 75 crunches while balancing on Mr. Bouncy, then three reps of 12 bicep curls, rowing lifts, behind-my-head and behind-my-back lifts with Dumb and Dumber all while watching the America's Next Top Model finale. Typical Wednesday.
Lunch today was not typical, though, because I went out! Normally, I warm up a Lean Cuisine and chill at my desk while I catch up on blogs. Mel and I met for pho, which was perfect for a cool November afternoon. But we were having so much fun talking that I forgot to pay attention to what time it was and I was LATE to get back to work! Oops.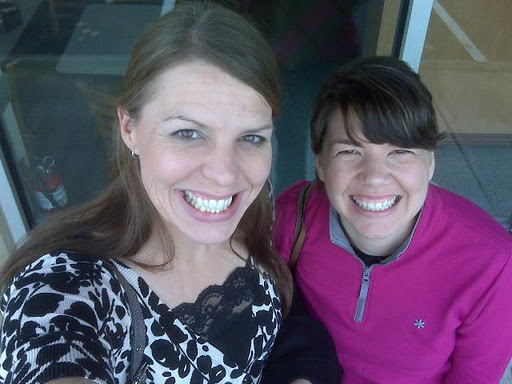 Mel and me at pho. I definitely think Mel did better with the
self-photo thing today. I looked dreadful in yesterday's picture
that I took. I shouldn't be allowed to take them anymore.