I'm proud of myself.
After a long day of entertaining Mom and B., single-parenting a toddler who no longer wants to hold my hand while he walks, eating a cup of Marble Slab Creamery's Vanilla Cinnamon ice cream for dinner (so worth it), and basically feeling like crap, I still managed to complete my scheduled 3-mile run.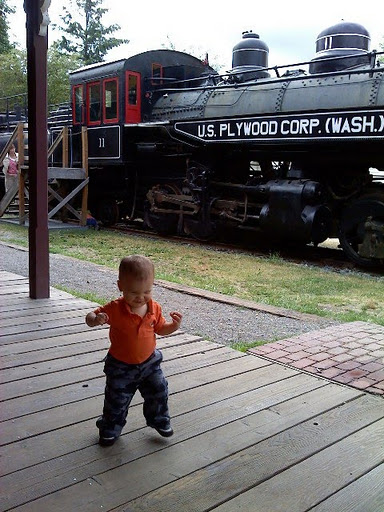 Looks like I may have a new running buddy.
I had to go after T Junior was in bed, but I went. I forgot to check the time, but I know it was around the beginning of second quarter of the Seahawks-Chargers pre-season opener. And, I was done just after half-time began. So, however long that is…
Anyway, the run felt great. Easy, even. But I was going pretty slow. Before I left, I measured out a 3-miler in my neighborhood with MapMyRun.com. Since I would be heading out the door just before the sun would be checking out, there was no way I was going to take the trail. No thanks, not when it's dark. That's more adrenaline than I need.
Having the football game on my Zune while I pounded the suburban pavement definitely helped the time pass quickly even though my mind wandered in and out of Steve Raible's play-by-play.
With tonight's game and the cool weather, it feels like fall. My favorite time of year. I'm looking forward to running with the Seahawks all season!