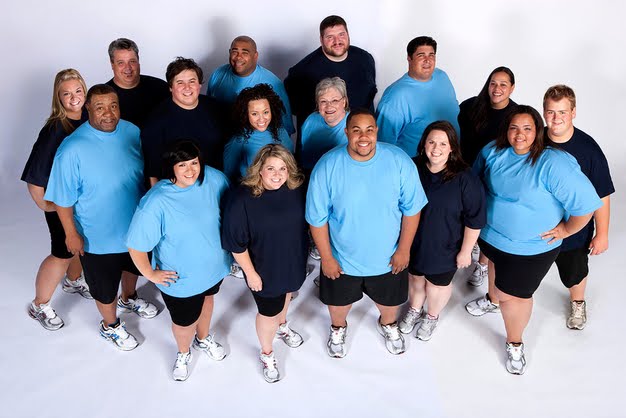 Luckily, that was a quick cold. I almost feel normal today.
I did my strength exercises tonight in front of The Biggest Loser. (What is with that Tracy character?) I'm getting better at pushups (36) and crunches (75), and noticed this evening that my back hasn't been bothering me much at all lately. I think this core routine may be helping it. I even did lunges tonight: 22 on each leg.
For my lifting, I filled up a 1 liter bottle with water. I couldn't find two matching cans of dog food in the pantry. I was going to lift the plastic canister of arborio, but it wasn't completely full. That's when I came up with the water bottle idea. I think I need to look into getting some hand weights.
In other news…Mr. T told me tonight that he is going to start running. I tried to get him to tell me when during the day he is going to do it, and he accused me of knocking him down. But that was not what I was trying to do at all. I just wanted him to have a plan; something realistic, something he can stick to. He says he does. I hope so because I'm already having visions of the two of us running with T Junior in the BOB.
And tomorrow…the plan is to run during my lunch hour. Wednesday's schedule calls for a two-mile run or cross training. Since I missed Monday, I'm opting for the running. Hopefully, I won't be too stinky afterward because Marty Stouffer may be visiting the office.
And earlier today…I got the best deal at Old Navy. Most of their running stuff is on clearance plus another 50% off of that! Dude! I was stoked. I got a half-zip track jacket in Blink Pink for like $6.50! Sweeeeeet! Iplan on wearing it tomorrow, so I'll let you know how I like it.