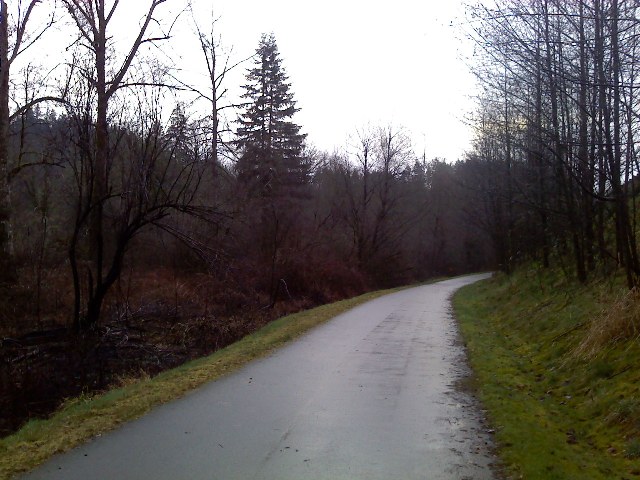 DAY 205
A couple miles into my 8-miler on Sunday and I was thinking of a title for Day 205's blog post: "Oh Crappy Run." (You know, 'cause Day 204 was "Oh Happy Run"? Get it? Okay, had to be there.)
But that all changed after Mile 4. I don't know if my Sport Beans (which I ate at about 2.5 miles) kicked in or what, but all of a sudden I was feeling good and couldn't take my foot off the gas pedal. I felt strong. Machine-like. I won't say it was effortless like Saturday, but it was good. I was working hard and seeing results in the time on my Garmin: Mile 5 was more than a minute faster than Mile 4 and I ran a 9:26 on the sixth mile!
I wasn't trying to run that fast, but I couldn't slow down. Finally, around 7.5 miles, I really concentrated on slowing down a bit. My right foot felt a little sore around that time, too, and I didn't want to push it.
It's funny. I don't have a lot to write about this long run. Usually, my long run recaps are Gone with the Wind-esque. But my mind just sort of zoned out as I ran. Weird.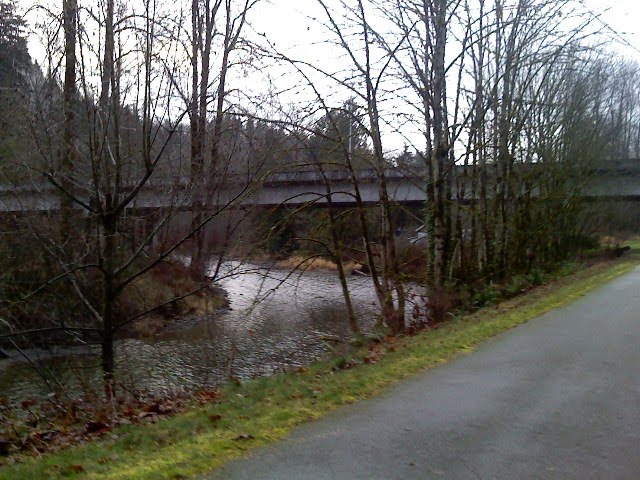 I came home and Mr. T started cooking. He worked in the kitchen all day to make Gumbo, Po' Boy sandwiches and bread pudding for our little Super Bowl get-together. (Yay Saints!) The food was awesome and boy, was I glad I burned 1,243 calories that morning.
8 Miles – 2/27/10 – 1:22:53
Average pace: 10:21
Mile 1: 10:57
Mile 2: 10:55
Mile 3: 10:43
Mile 4: 10:52
Mile 5: 9:43
Mile 6: 9:26
Mile 7: 9:53
Mile 8: 10:18
DAY 206
I got to sleep in! On Sunday, Kris (Sleepless with Siena) and I arranged to meet Monday to run with the BOBs after our kids' naps. Yesterday morning, though, poor Siena was sick and we had to cancel.
I didn't want to run with T Junior in the BOB on the dirt and gravel trail by my house. I wanted smooth pavement. Before T Junior took his mid-day nap, I loaded the jogging stroller in the back of the minivan so we could just go when he woke up. I also washed my running clothes while he slept.
It was sunny outside, though, so I wanted to wear short sleeves. I rifled through my dresser and found a shirt that I've never worn. I won it last spring from a mom blog as part of a big basket of cool stuff. I never wore it becase 1) I was too fat, and 2) I don't speak Spanish.
It's a cute (size medium) shirt, but it says something in Spanish on the front in sparkly pink. (WHY did I take French in high school?) There's an outline of a woman wearing heels and extending her hands up to the sky, and the words make up her form-fitting dress: "Viva la Vida Ama la Vida." I didn't think I could wear something when I wasn't sure what it said. So I was going to look up the meaning.
But when I put it on, I discovered a little translation on the back up by the collar: "Live life, love life."
Okay. I LOVE that. And, guess what?
I'm not too fat to wear it anymore.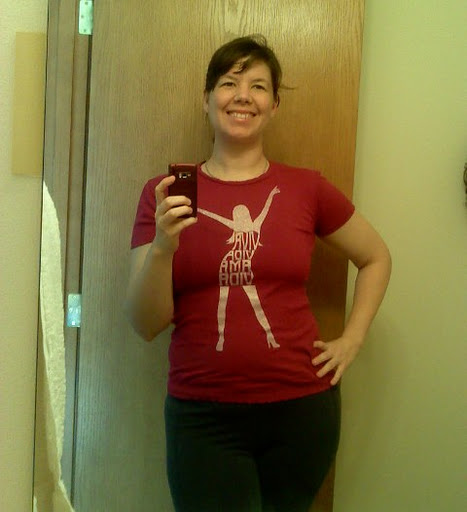 Go here to see more from the company who makes it, KC Tees.
I was getting dressed when I heard T Junior wake up from his nap. I laced up my shoes, then plucked him from his crib. "Let's go, Bubba."
Maybe he noticed my capris or that I was wearing my running shoes because he said, "Ex-Er-Cise!" which made me smile. I hope I'm setting a good example.
Five minutes later, we were down at the Cedar River Trail — the end that's closer to my house. I haven't run this end since fall.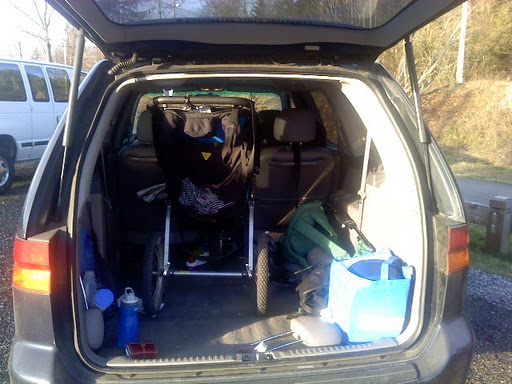 When we arrived, I discovered it wasn't quite as warm as I had thought it would be. It was windy! I wished I'd bundled T Junior a little better and I was glad I didn't take out all the extra blankets I had in his BOB. Thank goodness I brought my Moeben fleece running sleeves, the white ones with the colorful butterflies. They matched my shirt!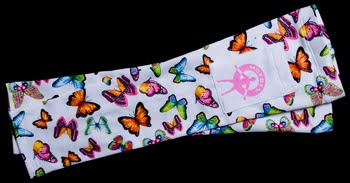 My mom bought me these for Christmas. She ordered them
from
ZombieRunner
. Aren't they fun?
The run was good. It was fine. Okay, it was difficult. Pushing the BOB is not easy. Have you ever ran with a jogging stroller? With a kid in it? Against the wind?
In case you have not, I have some video for you.
Yes, that's Disney's The Ugly Bug Ball that I am running to.
I struggled toward the end, but that made it easier to stop on one of my favorite bridges for some pictures.
This is taken standing on the cool bridge. Look up!
5 Miles – 2-/08/10 – 55:21
Average pace: 11:03
Mile 1: 10:39
Mile 2: 10:32
Mile 3: 10:55
Mile 4: 11:38
Mile 5: 11:31