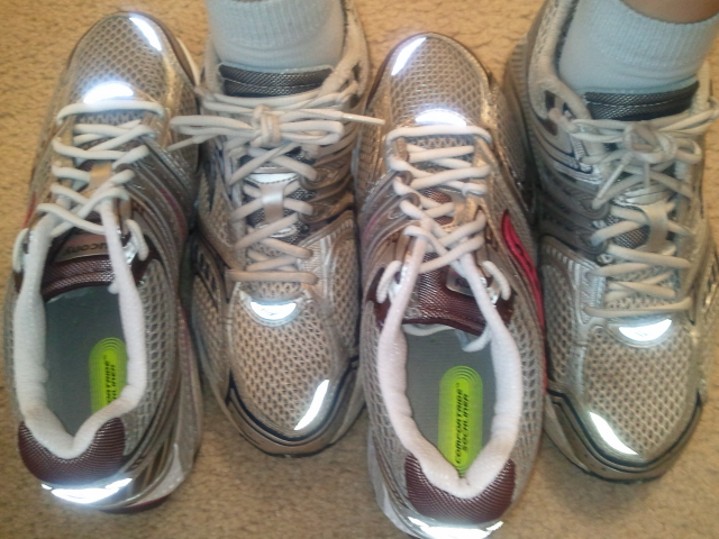 When I was a kid, I would go through phases in which I had to make sure all of my stuffed animals were sitting up on my bed before school, not piled on the floor or in a heap somewhere. They needed to be able to breathe.
I have an overactive imagination.
So, the other night, I was thinking about my running shoes. (They sorta got bad rap when I first started running in them. Turns out, it was my anatomy that was the problem and a pair of custom orthotics did the trick in solving that.)
I heart my running shoes. My blue Saucony Hurricane 11s. But I recently got to wondering about their age. I've been running in them since February 2010. Granted, they had a little break from running from June to September.
Last week, as I rinsed the coffee off of the left toe (don't ask), I thought, These are pretty grungy. I turned them over and examined the soles: These are pretty worn down. Then I thought, Maybe it's time to break-in the new pretty pink pair in my closet.
And then I got a teeny bit sad. The blue ones are going to feel so dejected. So, so…replaced.
Do you feel bad switching shoes? Or am I just nuts?
Wait. Don't answer that.