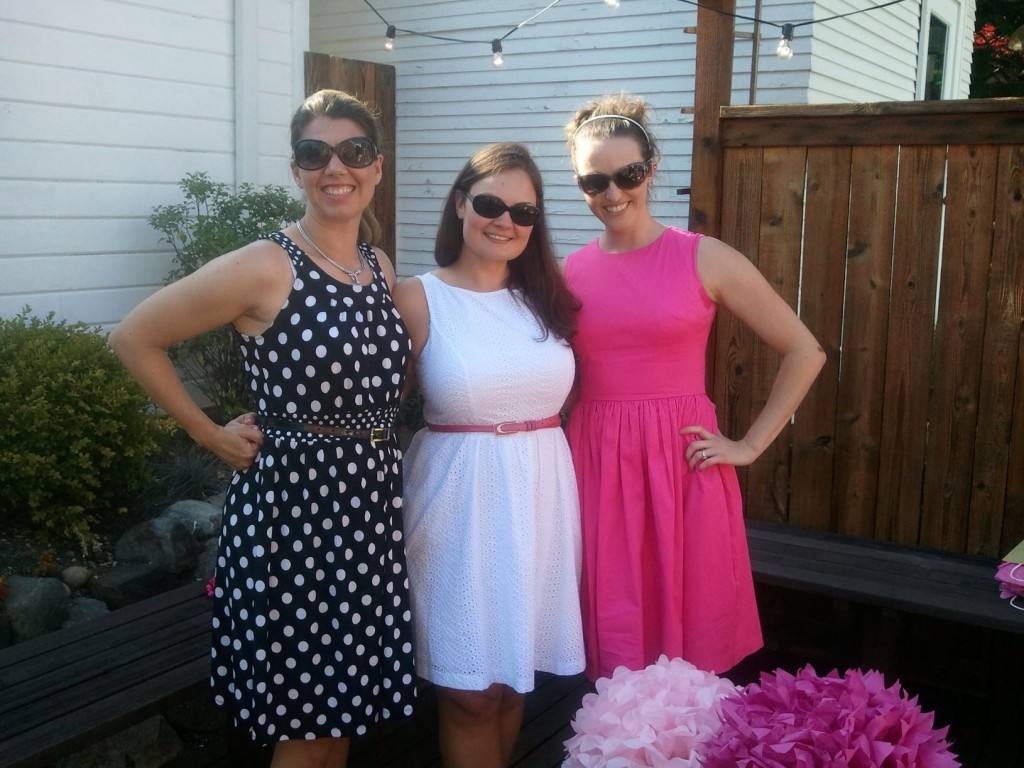 1. Jillian Michaels's Ripped in 30. To me, this video feels like it works the arms more and I struggle with getting my arms toned. The picture, from Chelsea's bridal shower over the weekend, shows that while they are a far cry from Jillian's buff arms, they are getting there!
2. Bob Harper's The Skinny Rules. I have 10 pounds (or more) to drop to get to my goal weight, and I am wishing hoping praying thinking this will be my answer. My husband is losing weight quickly. I lost two pounds last week. This week has been interesting on the scale, but I am waiting till my weigh-in day on Thursday to see what the final number will be. Review coming.
3. Jillian Michaels's 6 Week 6 Pack DVD. Last week, I was wearing a clingy shirt and my husband told me he wondered if I had a corset on. Enough said, right?
4. Zune Marketplace. An account with Zune Marketplace lets you essentially "rent" music so you don't have to buy everything. If you're like me, this is perfect because my the running songs on my playlist change as fast as the summer weather in Seattle.
5. Twitter. Twitter saved me during my treadmill 7-miler on Friday. The TV wasn't working (it runs through a computer and my Geek was at work). So I set up his SurfShelf (another great product!) for my laptop and just watched my Twitter feed the entire time. It was a rough run. I don't know what I would've done without it. The best part was seeing that Desiree Davila (who I have a running crush on) was running on her AlterG at the same time and struggling because Toddlers and Tiaras was on and the remote was juuuuuuust out of reach. Torture!