So…I moved to WordPress. And I've been obsessing working on it for several days now. Finally, I am publishing my first post here!
Ta da!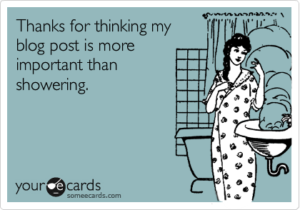 There were two reasons: I got tired of how hard it was to use Blogger with Internet Explorer and I wanted more control over the settings of my blog.
If you have MvM bookmarked anywhere, or on your blogroll, I'd superappreciate it if you would update them to https://habitpoweredliving.com.
Anyway, what do you think of my new site so far? It's been sort of difficult. It started easy, but then things got complicated. Ugh. I'm sort of over it, so it'll be a work in progress — I still have quite a few things to move over, set up, etc. Also, let me know if you want to be on my blogroll and I'll happily add you! (Please sign in through WordPress or Google Friend Connect so I know what your blog address is for the blogroll. Or leave it in the comment – thanks!)