Everyone thinks it rains so much in the Pacific Northwest. It doesn't rain here. It mists.
Seattle mist is light, and it comes at you from all directions. That's why nobody carries umbrellas here (useless) and so many women wear ponytails (not just for running!). The mist also comes and goes throughout the day, usually clearing up by the time dinner's ready (thanks).
But today it's raining in Seattle. We're getting some real raindrops. The kind of splashy drops that make you race for cover. Drops that hurt when you get a direct-hit to the eyeball.
These are the kind of drops that will make even the most dedicated runners stay indoors. I haven't seen one runner out my window today, and I normally see at least five or six…and I work in an industrial area.
I mean, would you want to go out there?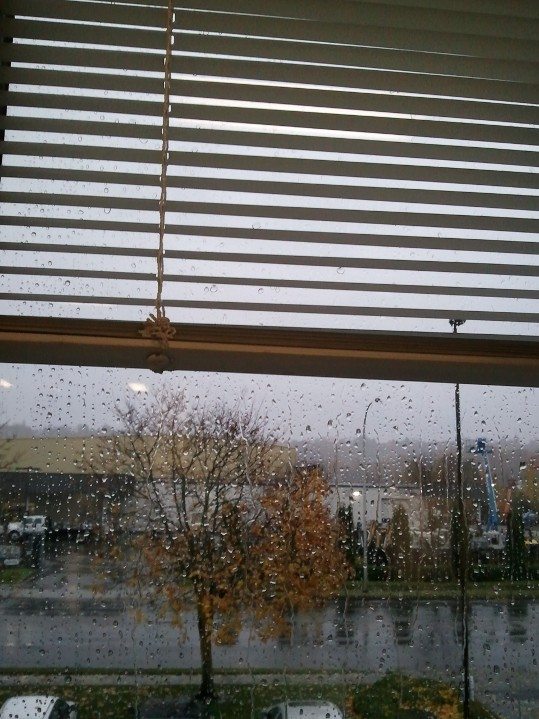 We don't mind running in the rain in Seattle, so long as the rain is mist.
Looks like I'll be treadmillin' it tonight.
And, now, for your enjoyment:
http://www.komonews.com/news/local/134319338.html?embed
Do you think these guys know to look both ways before they swim across the road?
Hey, why did the female salmon cross the road? Because the flooding river ladder.
Get it? "Ladder" sounds sort of like "let her."
Okay, then, what's your best "Why did the salmon cross the road" joke?