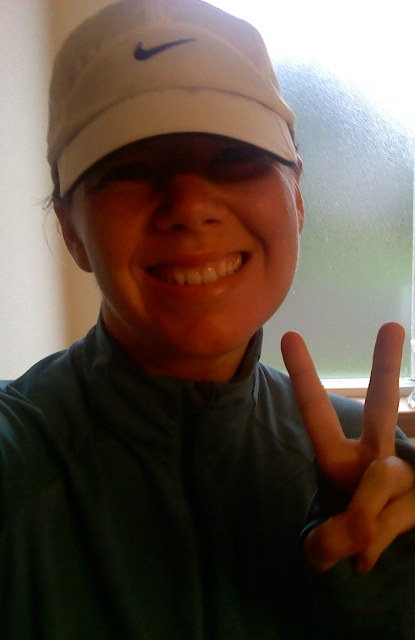 …just for a while…a couple months or so*. Why?
1. I have been running on the treadmill a lot because it is dark and rainy here. The 'mill doesn't make for very exciting blog posts.
2. I started NaNoWriMo. Again. But I took some time to actually plan my novel this time, and I really want to finish this year (although, it's only Day 2 and I admit to changing my idea a little already). If you want, you can follow my progress HERE. (Or if you are participating, be my buddy!)
3. I will be changing the focus of this blog a bit and I need some time to plan.
4. I am always super busy during the holidays and don't want to be stressed *ahem* wishful thinking *ahem*.
5. We are going to be traveling to Florida (panhandle) and New Orleans! Who dat?
Meantime, marathon training for Seattle Rock 'N' Roll (June 26) begins at the end of this month. I am using Jeff Galloway's "finish" plan that is 32 weeks long. I know it seems like a super long time, but I think this will help me stay injury-free. I'll still be checking in at DailyMile HERE. And I'm sure I'll still be lurking around your blogs leaving random comments. And we'll always have Twitter HERE.
*Okay, so there'll probably be a few sporadic updates, especially when I receive new Jeff Galloway videos.