Each month, Runner's World publishes a "rave run" featuring a photo and a short description of some of the planet's most beautiful places to run. Check out a whole list of them HERE.
I'm lucky enough to have run in some of the places RW listed, including Lake Tahoe, North Bend (WA) and Seattle. I don't know if I would include North Bend and Seattle on my rave run list. Although…both places are cool and I did love running with Chelsea in Seattle back in June and North Bend is beautiful.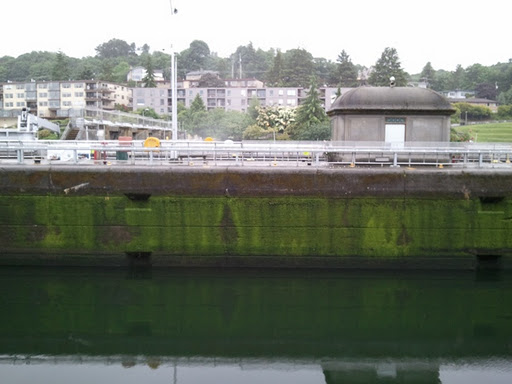 The locks from my Seattle run.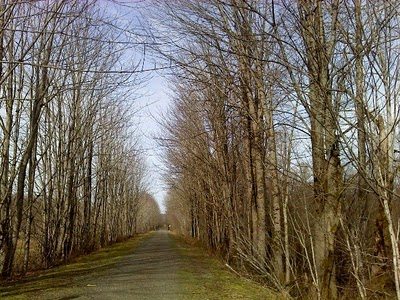 The trail in North Bend.
Unfortunately, the runs that I rave about most, I don't have pictures of. But when I close my eyes, I can see these places and I can remember what it felt like to run there.
Here are my rave runs:
EMERALD BAY in LAKE TAHOE, CA
I ran in Emerald Bay one August day (in 1993?) during high school cross country camp (we went "up the hill" to train in the elevation). My family lived about an hour and a half from Lake Tahoe. We had a cabin there. My grandparents even lived there for a time. We went at all times of the year, and some of my fondest memories of "growing up" take place in Tahoe. So one might think running there during cross country camp wouldn't be anything too special. But running in a place elevates the magic of your surroundings, I think, and I can still smell the pine and hear the dried needles crunching underneath my NIKE Pegasuses.
MENDOCINO, CA
My family took most of our vacations in California. Since it's such a large state, there are plenty of different places to go. Our usual vacations, though, were Tahoe (see above), Disneyland or Carmel-by-the-Sea. One year, we went to Mendocino. I remember telling my mom, "I'm going for a run." I can't remember what was going on — my sisters were bugging me? — but I needed some alone time. I remember feeling as if I was in a movie while running along the small dusty trail that winds along the top edges of the cliffs near the quaint town. Gentle grasses tickled my calves. I breathed in salt air. And whatever skirmish was going on in our little seaside hotel was left behind.
Those are the two that I remember the most — and they are both from about the same time in my life: high school. After high school I only ran off and on…until 2009, of course.
I've been thinking a lot about my running goals for 2012. In 2011, I've met (and surpassed) most of my goals. I mean, I only wanted to run a marathon. Did it. Then I decided to go for a sub-2 half. Done. Okay, how about a 10K PR? Check. Now, all that's left is a 5K PR and I plan on conquering that in December. So now what?
At first, I was thinking about trail running. It's not really specific enough, though. But I have an idea.
How about making 2012 the year of "rave runs"? Sure, I may not be able to go to Mendocino or Lake Tahoe in 2012, but there are lots of beautiful places in Washington to discover. Right? And, who knows, maybe I'll have the opportunity to travel somewhere next year. You just never know.
Where have your "rave runs" been? Where would YOU say I HAVE to run in 2012?