Who likes candy canes? Who likes dressing up as candy canes?
Team Will Run for Ice Cream does apparently since we will all be wearing a candy cane theme outfit to Santa Runs Tacoma on Saturday. We won't be matching exactly, we're not that coordinated. I like that, though. Allows us to put our own personal spin on our outfits.
Here's mine: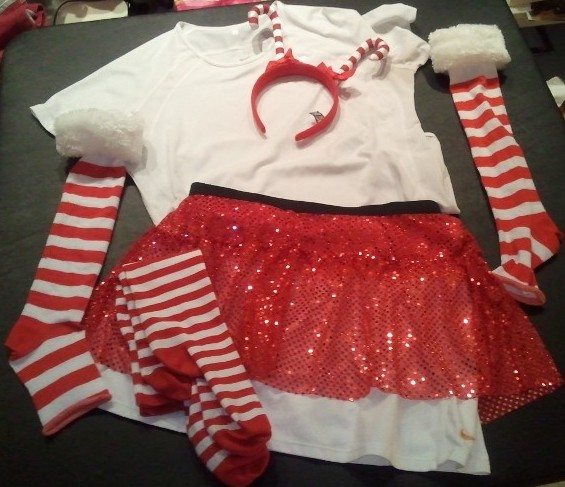 Nike shirt and skirt
Team Sparkle skirt
Homemade "arm warmers" from Target
Socks from somewhere online last year
Headband from Old Navy
My favorite part is the headband. It makes me feel like Cindy Lou Who. I may wear a red fleece scarf, too, since it'll be in the low '30s. Are you racing this weekend? Dressing up?