My wedding ring doesn't fit anymore. It slides right off unless I'm hot and my hands swell up.
It'll have to be resized, but I want to wait till I'm closer to my goal weight. For now, this beaut I bought at The Rack for $9 will have to do. I like classic, but understated, pieces.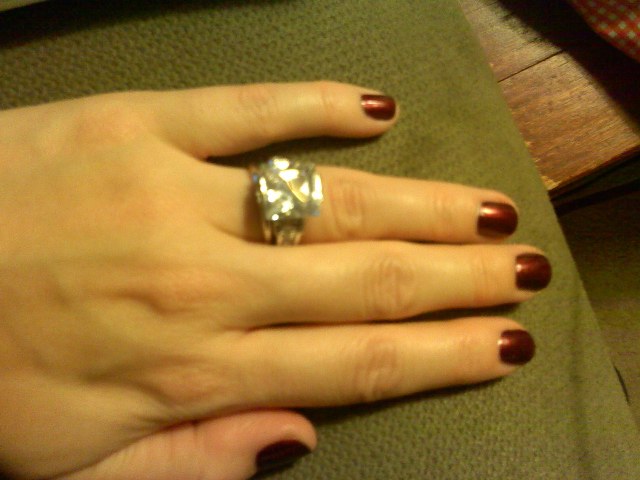 Oh, and the new boots. I figured I'd share since I talked about them so much.
And, why yes, those are leggings with a shirt dress. Thank you, running.