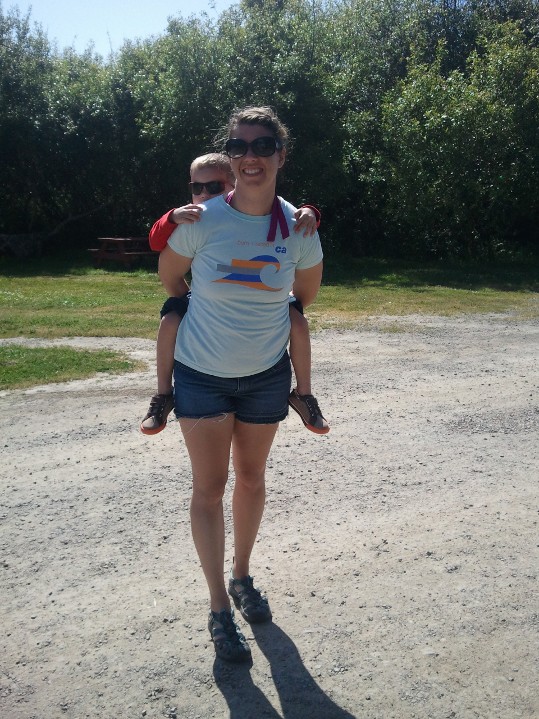 You know you have a high-quality pair of shoes when you would rather wear them than go barefoot.
I recently got the opportunity to review a pair of KEEN Whisper sandals. I, of course, had heard of KEEN thanks to Onlinshoes.com, and knew they were a quality brand, but I'd never actually tried a pair of KEEN shoes on. Now that I have, I don't know if I'll ever be able to own another pair of sandals in any other brand. I guess it's KEEN sandals for me from here on out!
KEEN WHISPER SANDALS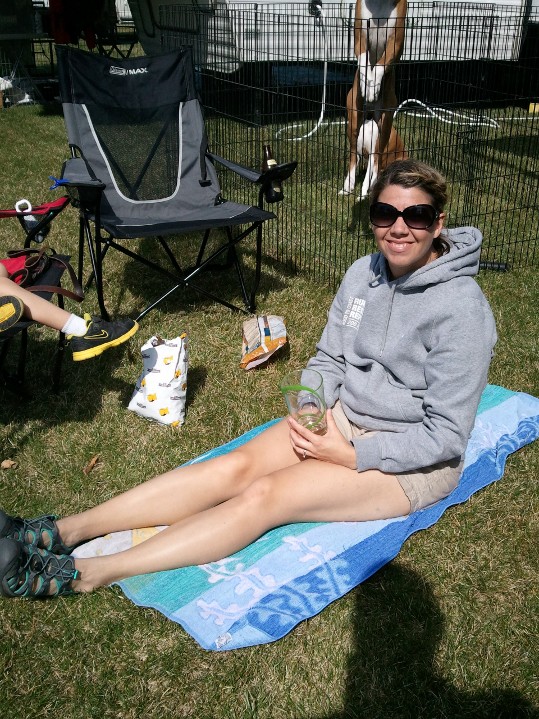 First, let me tell you what Onlineshoes.com says about the KEEN Whisper sandal:
Comfort and function merge in the feminine KEEN Whisper sandal. The synthetic webbing upper features straps designed to fit anatomically with your foot; a quick-draw elastic cord lacing system lends a snug fit. The hydrophobic mesh lining provides water resistance, while the antimicrobial Aegis Microbe Shield™ treatment fights odor to maintain a fresh interior. A metatomical EVA footbed offers long-lasting comfort. The textured rubber outsole of the KEEN Whisper sandal provides traction on a variety of surfaces. Fit tip: This sandal runs true to size and narrower than the classic KEEN fit.

Also available in: Coffee Liqueur/Yellow, Black/Gargoyle, Bluestone/Neutral Gray, Brindle/Regal Orchid, Jade Green/Neutral Gray, Sweet Grape/Neutral Gray, Beet Red/Gargoyle, Apricot Raya, Nile/Neutral Grey, Allure Raya, Purple Heart Raya, Carribean Sea/Neutral Gry

• Aegis Microbe Shield™
• Elastic cord lacing system
• Hydrophobic mesh lining
• Machine washable
• Metatomical EVA footbed
• Metatomical strap design
• Patented Toe Protection™
• Rubber outsole
• Synthetic webbing upper
• Women's-specific fit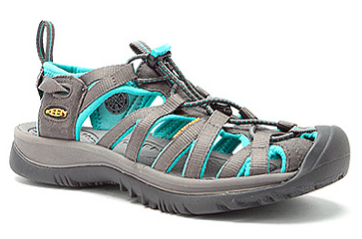 There are so many reasons why I like, no love, these KEEN sandals:
The fabric that holds them on my foot is just stretchy enough so that my foot doesn't slip out, while still being soft and comfortable against my skin.
There is just the right amount of support for my feet – not too much arch, but not flat – which is perfect since I have one flat foot and one high-arched foot.
The "metatomical EVA footbed" (inner sole) is supportive, but very comfortable – better than barefoot!
It's a utility sandal that still looks feminine!
It hides my ugly, calloused runner feet, but I still have the summer barefoot feeling that I usually get from flip-flops.
The drawstring and stretchy material makes them easy to get on and off.
They are airy enough that I can put them on after a run and not be walking around in sweaty shoes. Plus, they have anti-microbial technology to protect against odors.
They look cute with my skinny jeans, with shorts or with running clothes.
They are very lightweight and don't make my running bag heavy.
I like the hint of turquoise color with the basic gray on top.
KEEN BOYS ARCATA SHOE
Onlineshoes.com sent T Junior a pair of KEENs to try: the KEEN Arcatas. Now, it's sort of hard to get out feelings about shoes from a 3-year-old boy, but judging by the grin, I think he likes them. I certainly like them. So does Mr. T (he's jealous; I've never heard the man get so excited over a pair of shoes). They are a tad too big for T Junior right now – he's in between a 10 and an 11, and these are 11's. But they will be the perfect shoes for fall.
Here's what Onlineshoes.com says:
Make sure they feel like the coolest kid on the playground in the KEEN Arcata sneaker in khaki and burnt orange. Trimmed with leather overlays, this kids' casual oxford has a synthetic textile upper, variegated to look like linen; the five-eye lace closure with eco-friendly recycled aluminum eyelets ensures a snug fit. Covered in a plaid-printed canvas fabric, the footbed offers cushioned comfort. The KEEN Arcata sneaker is finished with a non-marking natural rubber sole, lending dependable traction to go with their retro-inspired style.

Also available in: Black/Neutral Grey

Also available for: Girls

• Cushioned footbed
• Five-eye lace closure
• Leather overlays
• Logo details
• Non-marking natural rubber sole
• Plaid-print natural canvas lining
• Recycled aluminum eyelets
• Variegated textile upper
• Vulcanized, eco-friendly construction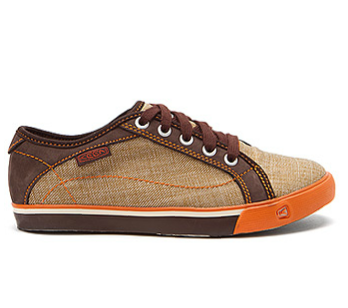 What I like about the KEEN Arcata shoe:
They are flexible so, unlike some kids' shoes, these will move with his foot.
The colors are adorable and versatile.
He can put them on himself – no tying required!
And this last one is important: He doesn't whine about them when I put them on.
KEENS MOMMY & ME GIVEAWAY COURTESY ONLINESHOES.COM!
Moms: Win a pair of KEEN Whispers for you, and a pair of KEEN Arcatas for your little dude (KEEN Arcata for Boys) or dudette (KEEN Arcata's for Girls)*! Here's how to win:
-Required: Follow Mom vs. Marathon by copying this link https://habitpoweredliving.com and pasting it into the "Follow" box in Google Reader (or in another similar blog-reader product). Leave a comment letting me know you did. (Note! My blog address has CHANGED! If you have my old "blogspot" address in your Google Reader, you will need to change it to the link I provided above. Thanks!)
-Extra entry: Like Mom vs. Marathon on Facebook, then come back and leave a comment letting me know you did.
-Extra entry: Like Onlineshoes.com on Facebook, then come back and leave a comment letting me know you did.
-Extra entry: Follow me on Twitter, @momvsmarathon, then come back and leave a comment letting me know you did.
-Extra entry: Follow Onlineshoes.com on Twitter, @onlineshoes_com, then come back and leave a comment letting me know you did.
-Extra entry: Share this giveaway on Facebook, Twitter or by skywriter airplane. Come back and leave me a comment for each share.
Important! Please leave a separate comment for each entry. Entries not left in separate comments will not be counted.
*Winner can choose different colors than what I chose. Giveaway for US residents only. Contest ends at 11:59 p.m. PST on Monday, May 21.