Thank you all so much for the comments on my marathon recap. Many of them had me in tears. If you haven't read it, and would like to, go HERE.
Here's what happened after the race: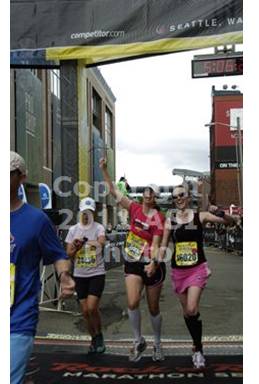 We did it!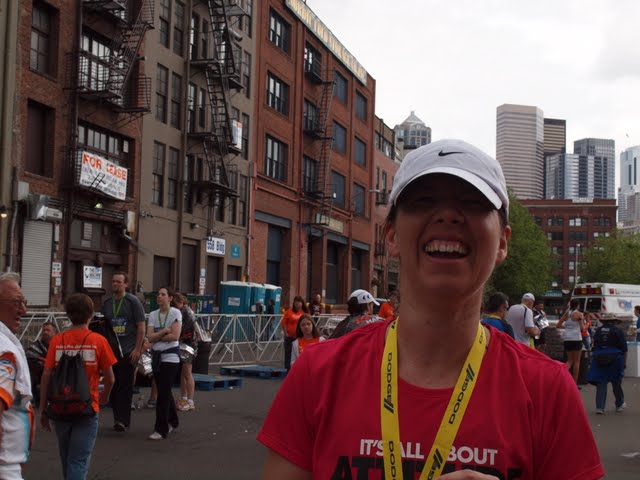 Done! This is right after we got our medals — still on the inside of the chute.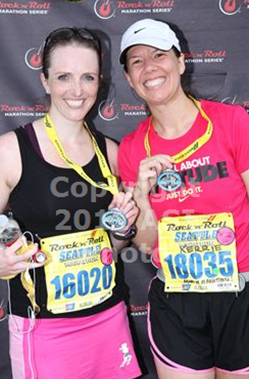 Running buddy pic!
Picture time!
Zoe and I got our pictures, then headed for the meet-up area.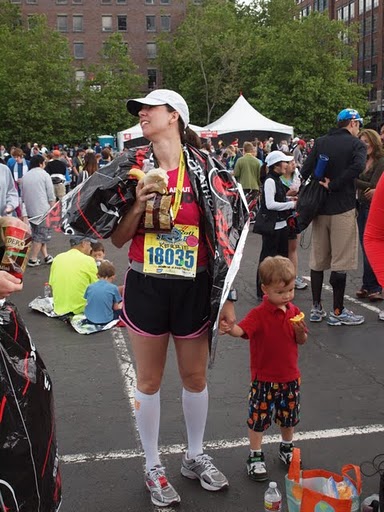 Holding tons of food since T Junior wanted one of whatever I got.
Mr. T, me and T Junior. T Junior was pulling his 3-year-old attitude and did not
want his picture taken. I think I told him, "Look there's an elephant over there!"
The best part of blogging is making new friends.
Chelsea really helped make my marathon special. Thanks, lady!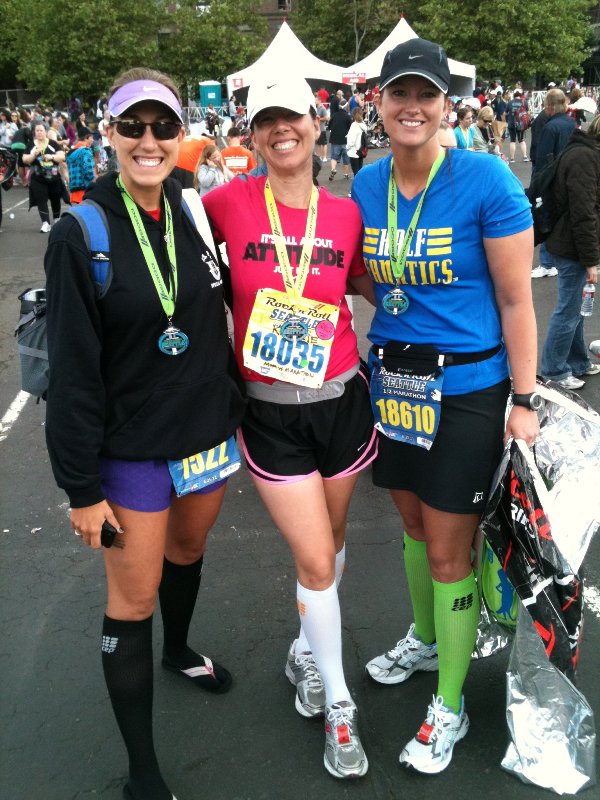 More friends I've met through blogging: Amanda and Stacie.
Me and Stacie. The Rock 'N' Roll half was her
fourth half in something crazy like four weeks.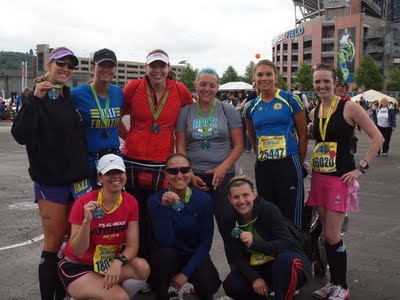 Top row, from L-R: Amanda, Stacie, Mel, Diana, name unknown – sorry!, and Zoe.
Bottom row, from L-R: Me, Jess and Jill.

Of course, we gotta do Amanda's signature pose!