Have you taken your Christmas card photo yet?
This always stresses me out for three reasons. One, there's the matter of how many chins will I have in the photos. Then, I either have to A) pay a bunch of money to have all three of us photographed, or B) lure a friend to my house and then awkwardly force him/her to take or picture.
But this year things were different. First, my chins have significantly reduced in number since I began running and losing weight. And then my awesome sister-in-law, M, took our pics for us at Pensacola Beach. We just had to buy three plane tickets to Florida! (Ms. M is a great photographer and is starting a side business. Contact me if you need a photog in the Pensacola area!)
I don't want to reveal which picture we chose, yet, but here a couple other photos I love, taken by Ms. M: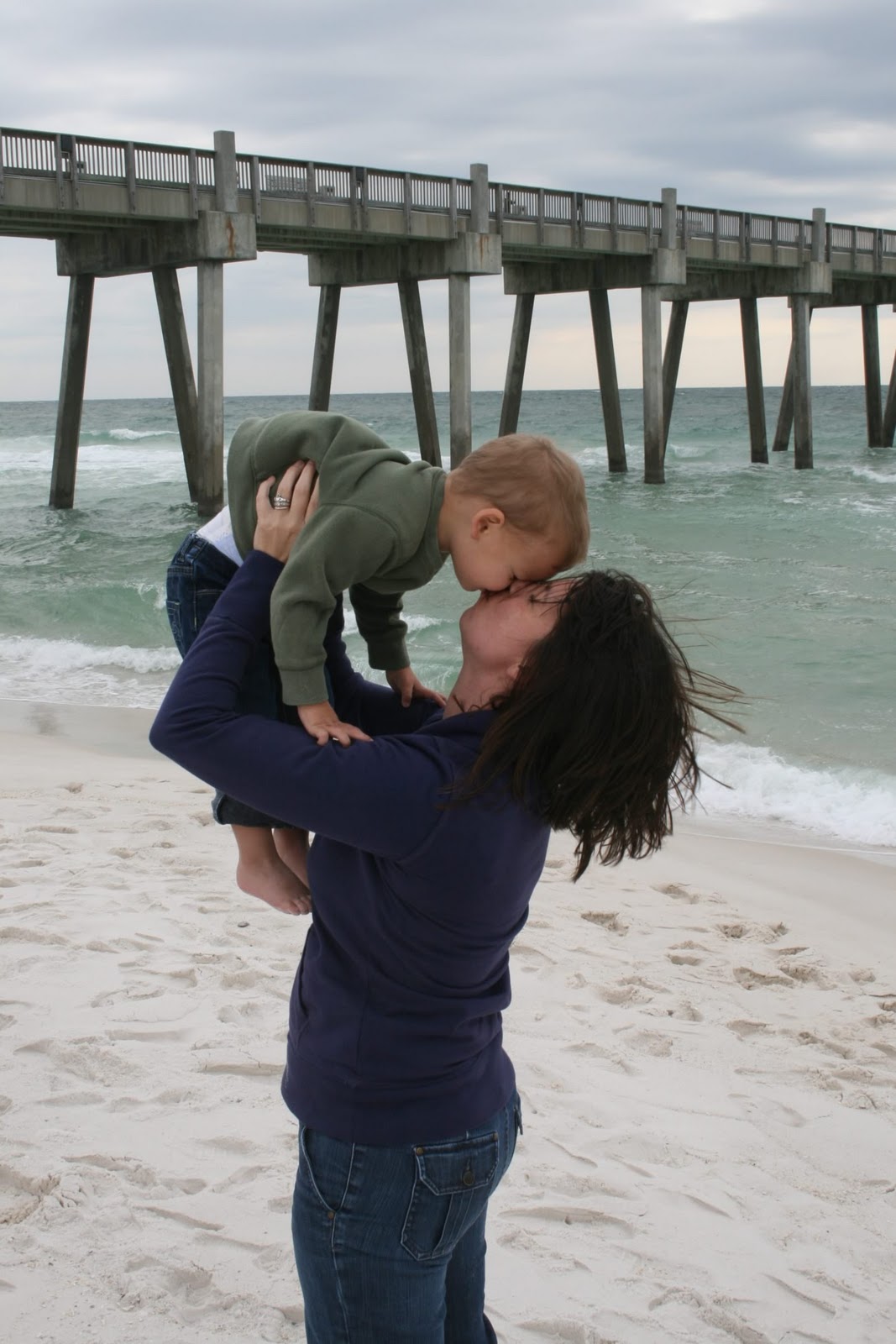 So, with the photo already taken, now all I have to do is chose a card. And, this year, I'm going to use Shutterfly. In the past, I've used other sites and I felt like the photo card designs I had to chose from were extremely limited. But I saw Shutterfly's blogger special (go here), so I went and checked out their selection, and then signed up immediately!
Dude. They have a ton of designs. I think I like the Christmas photo cards here best. The design I'm thinking of is the Stamped and Sealed one. It's definitely a contender! They also have the traditional style folding cards (here) so you can write a personal message inside. That's not enough space for me — as you probably know. Yeah, I need both sides of an 8-1/2-by-11 piece of paper…
I actually just used Shutterfly for the first time to create a photo book. It was fun — picking the designs and placing the photos. I can't wait to get it in the mail! This is probably as close as I'll ever get to publishing a book (yeah, NaNoWriMo didn't go as planned).
I'm even thinking of doing some more personalized gifts at their site, too. They have photo calendars (here) that look really cool. Maybe a race photo calendar? That would be awesome!
Just remember, you got that idea from me.