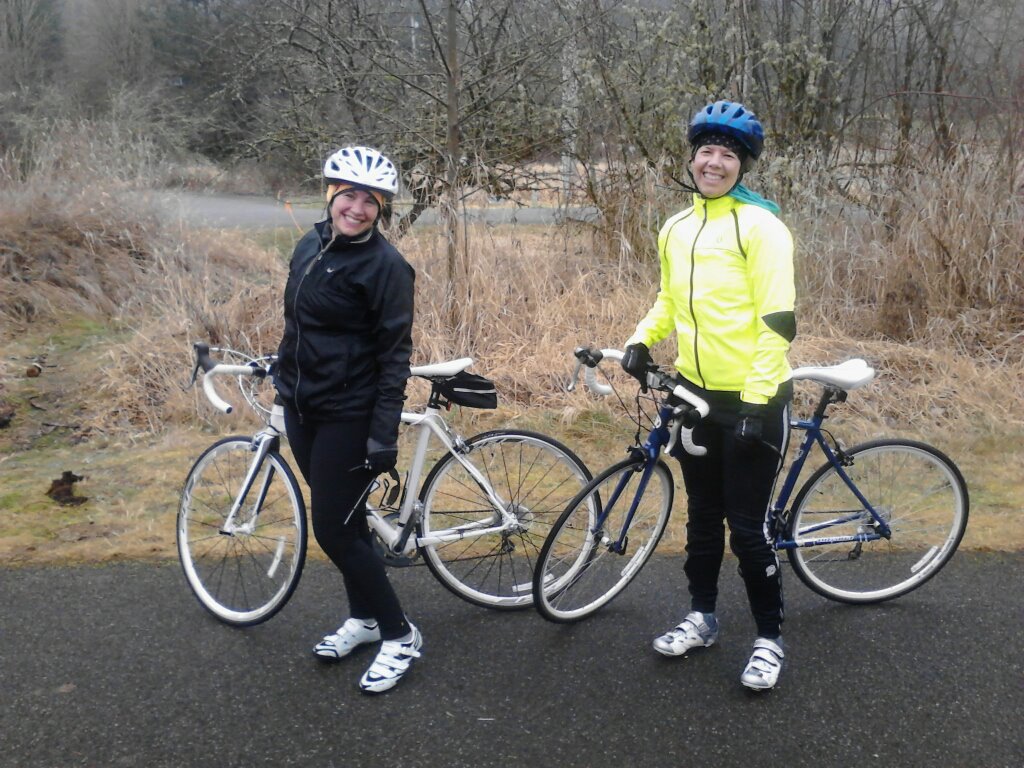 Jill and I planned to ride our bikes outside on Saturday since the forecast called for sun and warmer weather (like 50 degrees!). Friday was sunny and felt very warm (I think it was about 50 or 50+).
On Saturday, I woke up to fog. Okay, no biggie, it'll clear up. The weather app on my phone said the sun would come out at 10 a.m. Perfect! That's when we were meeting at the Orting Trail. But, when I got to the Orting Trail, it had not cleared up. Boo. Oh well. We were going anyway.
It wasn't really that foggy in Orting, just overcast…and cold. When we finished our ride, it was 39.
We did have some sunshine on the trail, though. Mel and her hubby were planning to run the trail that morning, so I texted her and let her know about when we'd be leaving. About 4 miles into our ride, we spotted them coming toward us. It was fun to see them on the trail.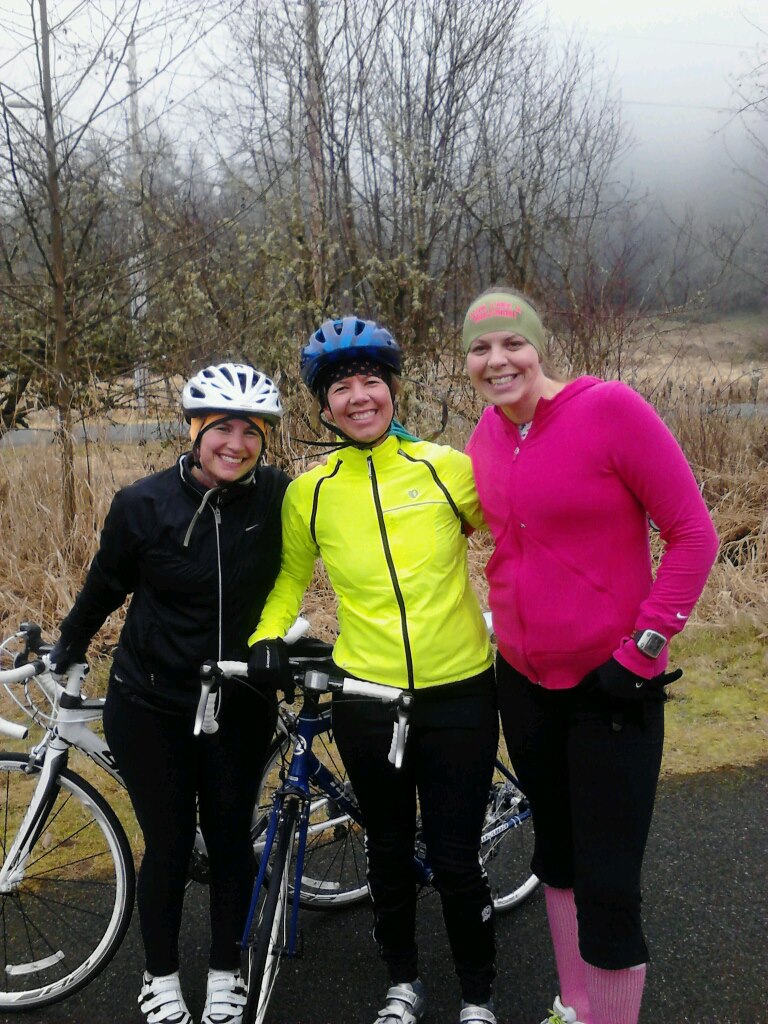 The rest of the ride was great, too. Jill is more comfortable on the bike than me. She probably didn't realize it, but she pushed me a little. The trail is fairly flat and straight with basically no stops, so I was able to really get going and sort of play with the gearing and stuff.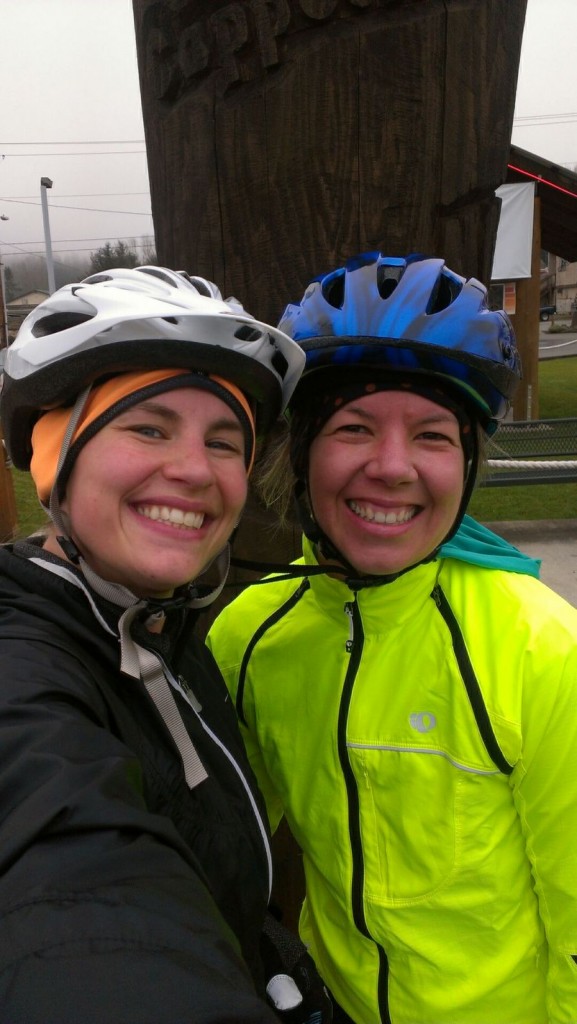 And I didn't fall! I remembered to unclick my foot from the pedal any time we stopped. This ride was a total confidence booster!
Total miles: 14.55
Time: 1 hour