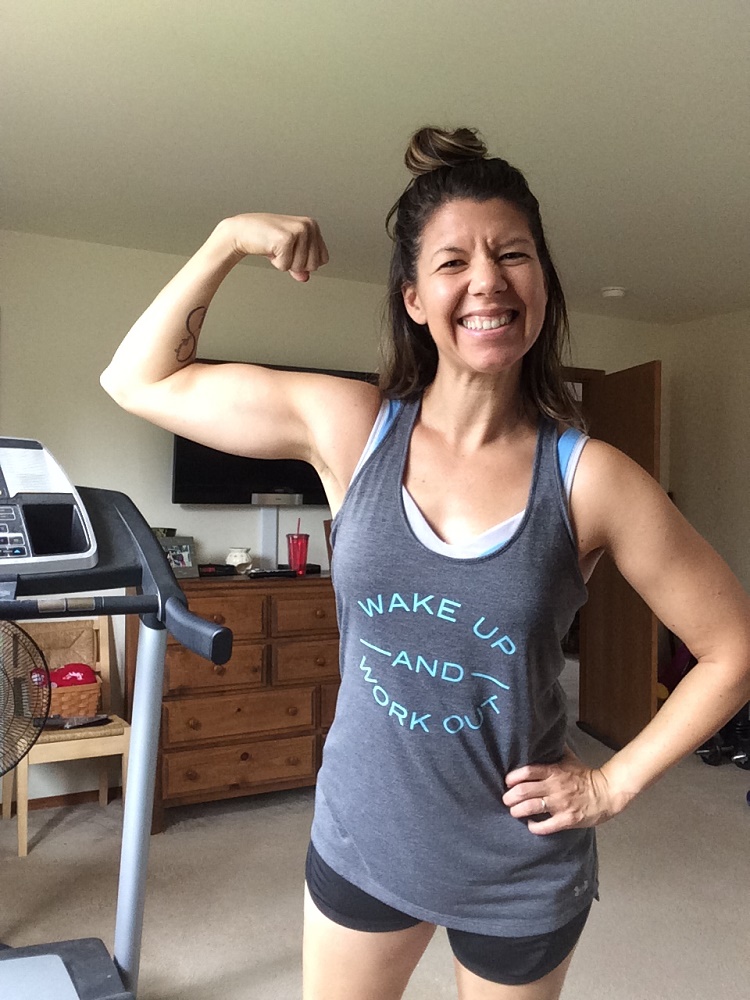 I'm excited to do another round of Metabolic Prime, and have some of you to do it along with me! If you want to join us, you can get Metabolic Prime until Sunday (Oct. 9) using my affiliate link http://momvsmarathon.metabolicprime.com/wsl/momvsmarathon which will give me a little kickback. (So thank you!) Check out yesterday's post for why I love Prime.
Today, I want to share are a few things that have helped me on my fitness/fat loss journey.
1. Making up my mind.
I had to decide that I wanted to change. My brain had to go all in. I was so tired of going up and down. I just made up my mind in February that I was going to, once and for all, figure out what helps (and what hurts) my body.
2. Being a "diet detective."
Figuring out the right nutrition for your specific body, lifestyle and workout routine takes some time. It took me a couple of months (or more!). If you are deciding to do Metabolic Prime, take a look at the nutrition information that comes with the program. Use it as a place to start and then go from there. (BTW: I also discovered I have a gluten sensitivity. I have eliminated gluten from my diet and my gut is thanking me for it.)
3. Being consistent.
This is the biggest thing, guys. You aren't necessarily going to see results right away. I lost a few pounds in the first week and then it was nothing for several weeks. Stick with it. Measuring and photos help (see below). My body composition changed even though my weight and measurements didn't change hardly at all in the first couple of months.
4. Measuring and taking photos.
I weigh and measure myself (Metabolic Prime gives you a measurement tracker), and I take photos every week. As you might've seen in my post yesterday, the change in the photos is pretty drastic!
Today, I did my last day of the final phase of my third 12-week round (I think; I've lost count) of Metabolic Prime. I think my body is at a new setpoint. As you're losing fat and/or weight and changing your body, your system gets comfortable at certain weights/sizes. For me, it used to be 160. Then it was around 155. Now, it seems to be comfy at 151.
I'm not mad. This is how it works when you are changing your body for the long-term. It might take a few weeks to get to a new set point. I may have to pay closer attention to my nutrition to break through the plateau. I will be doing "before" photos and then weekly progress photos for the next 12 weeks starting on Monday. Excited for the challenge ahead!
Again, let me know if you have questions. Here's the link to sign up for Metabolic Prime (remember, if you're interested, to sign up by Sunday!), http://momvsmarathon.metabolicprime.com/wsl/momvsmarathon and have a great weekend, all!