Say hello to my new little friend: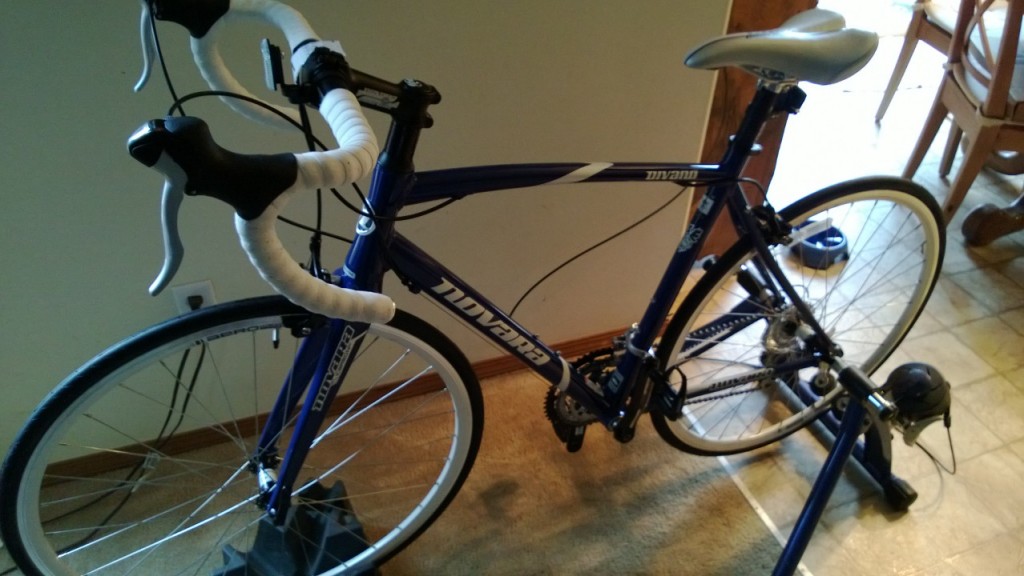 Unfortunately, I've been too sick to actually ride it. (Get your flu shot, people. You don't want this. There's bone and joint pain. It hurts so bad!) So I'm planning my race calendar for 2013 instead. But now that I've got a bike, I have even more racing possibilities! What's a girl to do?
To start, I wrote down races that I would want to do and races that I usually do. I'll make decisions later….
MARCH
–St. Paddy's Day Run* 5K on March 16
After last year's sleet-fest and the realization that the last quarter-mile is up a big hill, I swore I would not do this race again. Buuuuut, they had a deal on the first day of registration, sooooooo…yeah. Registered.
APRIL
–Enumclaw Duathlon on April 28 (long course); $90
This one's so close to my house, and it would give me a chance to practice on my bike more.
Or
–Mt. Si Relay on April 28; $40-$50
But this one was so fun last year.
JUNE
–Issaquah Triathlon on June 1 (Olympic length); $70
I've been planning on making this my very first triathlon.
Or
Rainier to Ruston Relay on June 1; $40
I didn't realize the Issaquah Triathlon is on the same day as this beast, which was one of the highlights of my summer in 2012. What to do?
and
–Rock N Roll Seattle Half Marathon on June 22*
This is a must every year. They totally get you by letting you register for the next year at the expo with a small discount.
AUGUST
–Lake Meridian Triathlon on August 25 (Olympic length); $82
Just down the street from my house. Can't pass that up!
SEPTEMBER
–You Go Girl Half Marathon on September 15; approx. $60
My PR course. I'd expect a big PR if I ran this again. Seems to always rain.
DECEMBER
–Seattle Half on Dec. 1. Marathon: $85; Half: $75 (althought it's $10 off through 2/21/13 with code GIFT2013)
Part of me wants to run the full, but the other part of me reminds me that barely anyone runs this full because it is usually cold, miserable (although 2012 was pretty nice!) and without any spectators. Hmmmm.
And
–Kent Christmas Rush 5K on December ?
And
–Santa Runs Tacoma on December ?
This one's always fun with friends.
Or
–CIM on Dec. 8; $85 (till March 15) + plane ticket
I've always wanted to run this one in my hometown. I was going to wait till 2014, but not ready to rule it out for 2013–if I did do this, I'd skip the Seattle Half, of course. And it may be the same day as the Kent Christmas Rush. And I'd need to start saving for a plane ticket, etc.
*Already registered
So, what does your schedule look like? Do you know yet? None of this is set in stone. It could all change tomorrow. But it's a starting point!